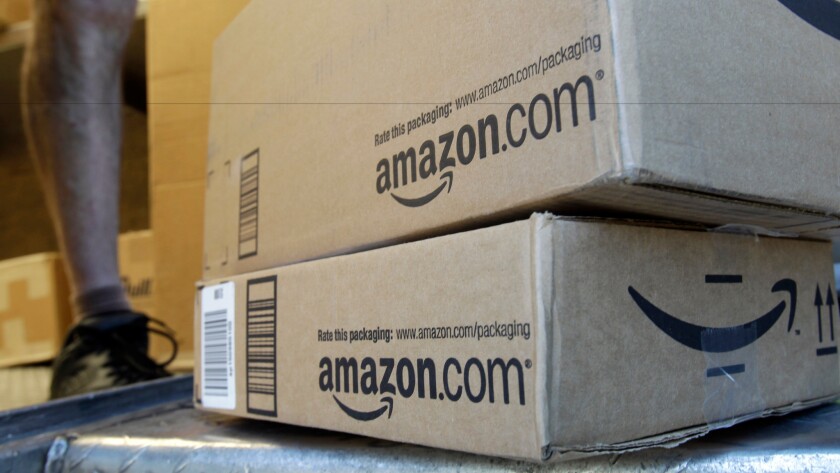 Amazon Prime Day returns for its second showing on July 12 after its first shot at "Black Friday in July" failed to generate much holiday cheer.
Though the online shopping giant said its inaugural event racked up solid sales numbers, social media were rife with complaints about the lackluster offerings that did not live up to the hype.
Amazon had teased bargains like deeply discounted TVs and other tech products, but those items sold out almost instantaneously. Customers were left with a virtual garage sale of sorts, sifting through merchandise like Tupperware sets, "Lord of the Rings" on Blu-ray and extra-long shoe horns.
Beyond moving products, Prime Day had two goals: Entice more people to sign up for a yearly $99 Amazon Prime subscription, and rival competitor Alibaba's annual Singles Day super-sale.
In 2009, Alibaba seized upon a Chinese holiday called Singles Day that encourages young people to revel in the perks of single-hood. Instead of having to buy something for a loved one, like on Valentine's Day, Alibaba framed the day as an opportunity to treat yourself.
The Chinese e-commerce company has turned Nov. 11 into an annual sale that's a mix of Black Friday and Cyber Monday, and last year, it generated a record-breaking $14.3 billion in sales.
Amazon never released exact numbers for the premiere Prime Day, but one analyst told CNBC he estimated the sale brought in around $1.2 billion in revenue.
To take part in the Prime Day sales, you'll need that $99-a-year Amazon Prime subscription. When Amazon first announced Prime subscriptions, the main selling point was free shipping on every order. Gone were the days of having to add a 75-cent pack of screws or other filler items to get your order to reach the free shipping minimum.
But now, Amazon offers a robust streaming video library for subscribers that includes critically acclaimed original series such as "Transparent" and "Mozart in the Jungle." The company has also expanded Prime Now to many major cities, meaning you have to wait only a few hours instead of an agonizing two days to get a gaming headset or coffee maker delivered to your house. Prime customers also have access to an extensive Kindle lending library, Amazon Fresh grocery deliveries, streaming music, the Dash Button and other perks.
If the Prime Day "countdown" deals are any indication as to what customers can expect from this year's deals, Amazon has a few appealing options: Solid discounts on items like external phone batteries, Bluetooth speakers and headphones.
But it doesn't look like the online retailer has learned its lesson about offering junk either. Who's in the market for a great price on plastic dinosaur action figures or a set of disposable toothbrushes?
This year, Amazon will also face Prime Day competition from Wal-Mart, which is offering free shipping on all orders until Friday.
Find Jessica Roy on Twitter @jessica_roy.
MORE BUSINESS NEWS
Stocks rise, putting S&P 500 on track for record-high close
Elon Musk tweets he might unveil 'Top Secret Tesla Masterplan' this week
Why young women are still less likely to negotiate a job offer
---
UPDATES:
3:47 p.m.: This article was updated with information about Wal-Mart's competing offer.
This article was originally published at 12:38 p.m.
---