Apple's new entry-level iMac is slower but $200 cheaper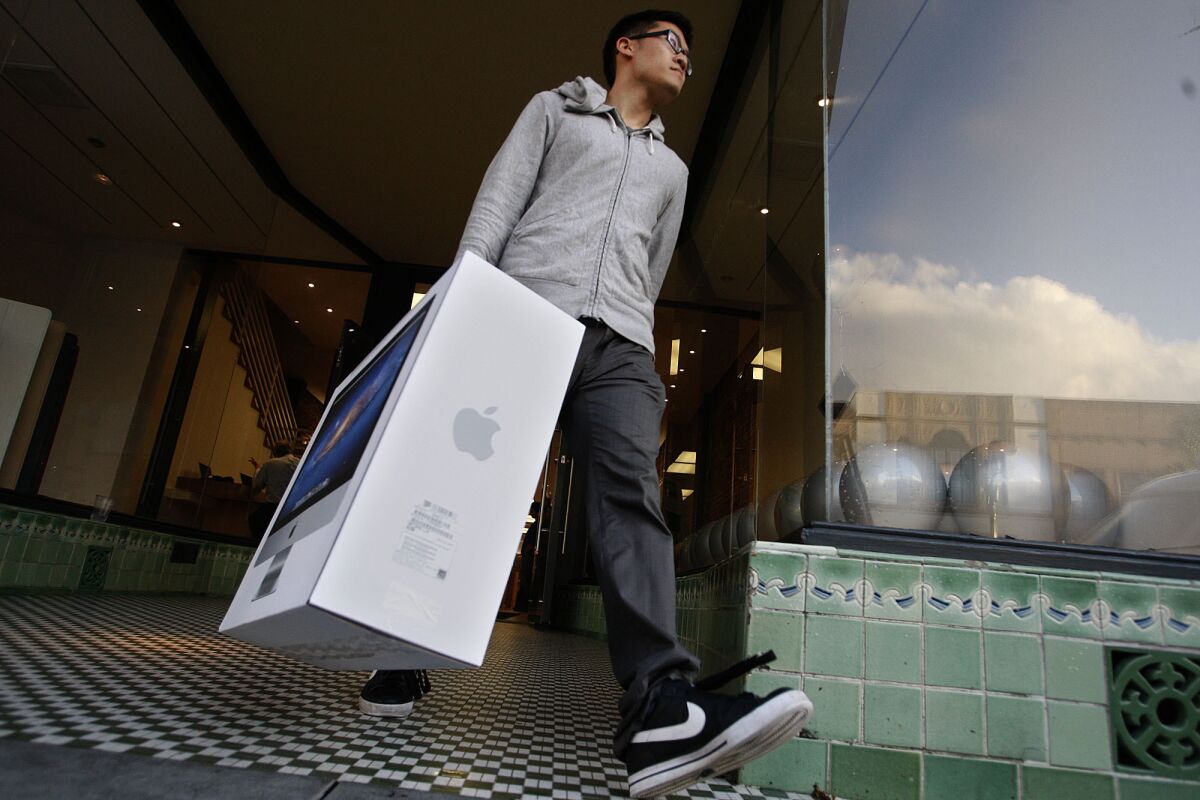 The price for a new iMac has fallen by $200 but the new model will have a slower processor and less storage space, Apple announced Wednesday.
The new entry-level 21.5-inch iMac desktop starts at $1,099 and will come with a 1.4GHz dual-core Intel Core i5 processor and a 500 GB hard drive, a downgrade from the $1,299 model's 2.7GHz quad-core Intel Core i5 processor and 1TB hard drive.
Gamers and video editors should note that the graphics card has also been downgraded from Intel's Iris Pro Graphics to Intel HD Graphics 5000.
The price drop will likely make the Cupertino tech giant more competitive with other all-in-one machines and increase its appeal to users on tighter budgets.
Apple called the new iMac "the perfect entry-level Mac desktop."
Follow @jpanzar for breaking news.
---