Steve Jobs memorial in Russia is removed after Tim Cook comes out as gay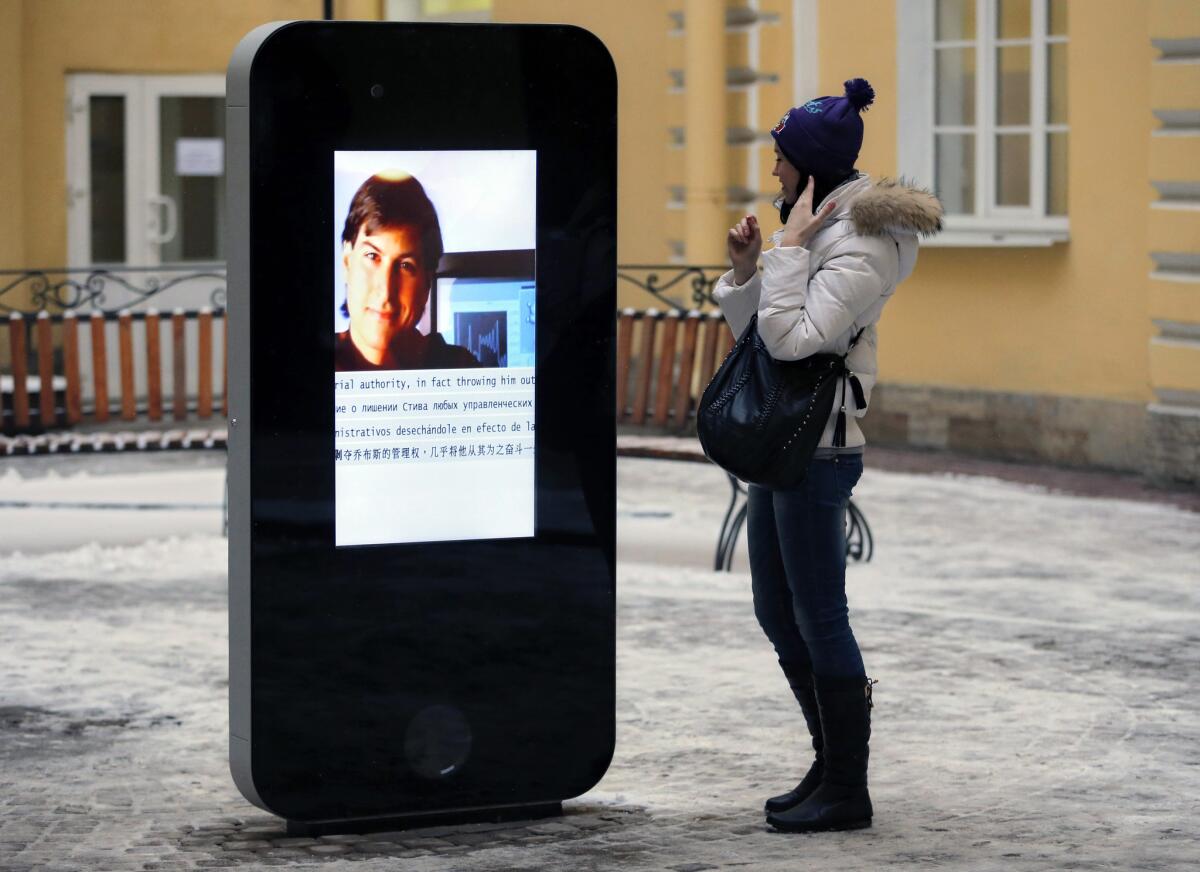 A Russian memorial to Apple co-founder Steve Jobs has been removed after last week's announcement by the company's chief executive, Tim Cook, that he is gay.
The roughly 6 1/2-foot iPhone statue was placed on a St. Petersburg university campus in January 2013 by a group of companies called ZEFS, according to Reuters. Jobs died in 2011. The monument was removed on Friday, ZEFS said in a statement, because it violated Russia's law against "gay propaganda."
"After Apple CEO Tim Cook publicly called for sodomy, the monument was dismantled pursuant to Russian federal law on the protection of children from information that promotes the denial of traditional family values," ZEFS said.
After years of rumors, Cook addressed his sexuality publicly for the first time last Thursday.
"Let me be clear: I'm proud to be gay, and I consider being gay among the greatest gifts God has given me," he wrote in the essay titled "Tim Cook Speaks Up," published in Bloomberg Businessweek.
The Russian government passed a law last year that prohibits educating minors on homosexuality or "propaganda of nontraditional sexual relations" just a few months after the iPhone statue was erected. The law has been criticized as a harsh means of suppressing the nation's LGBT community, particularly before the 2014 Winter Olympics in Sochi.
President Vladimir Putin has defended the law, arguing it is not discriminatory.
Shortly after Cook's announcement, conservative St. Petersburg City Councilman Vitaly Milonov called for Cook to be banned from entering the country because of his sexual orientation.
"What could he bring us? The Ebola virus, AIDS, gonorrhea?" Milonov said during an interview with the website FlashNord.
Tech analysts have said they don't expect Cook's coming out to have any effect on Apple's business. In July, the Cupertino, Calif., company said it saw strong sales growth in Russia for the three months that ended June 30.
Twitter: @ParviniParlance