Apple's stock rises on news of China Mobile deal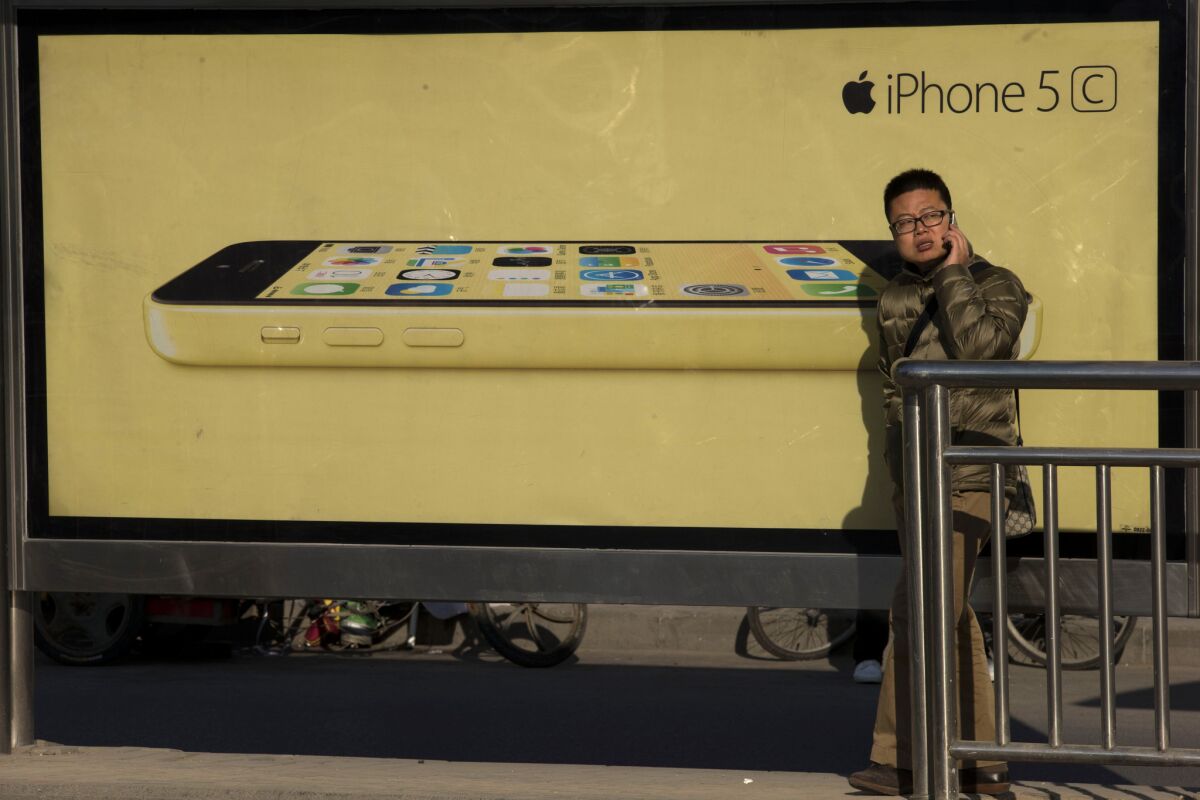 The stock price of Apple Inc. climbed more than 3% in early trading on Monday one day after the company announced a breakthrough deal to sell the iPhone through China Mobile.
By midday, Apple's stock had risen $17.05 or 3.11% to $566.07.
The latest rise follows a rocky year that saw the company's stock plunge from a high of $702.10 in September 2012 to $390 last spring. Still, investors will no doubt take heart that the stock is up from the same date one year ago, as well as being up from the $549.03 where it closed on Jan. 2 to start this year.
Photos: Top 10 tech fails of 2013
How high it climbs in 2014 may well be driven by the number of iPhones the company sells in China. And on Monday, analysts rushed to guess that number, with estimates ranging from 12 million to 39 million.
Philip Elmer-Dewitt at the Fortune Apple 2.0 blog put together this handy table of analyst estimates.
Among the big questions that could drive the number of phones sold is how Apple will price them, and whether China Mobile will offer any kind of subsidy.
Another wild card: Morgan Stanley analysts have estimated there are already 40 million iPhones running on China Mobile's networks. They are either "jailbreak" phones (hacked so they can run on another network) or were bought on the black market and are running on the company's older Edge network.
Would these people upgrade to buy a legit phone that runs on a new, far speedier 4G network?
We'll find out when the iPhone 5s and 5c go on sale Jan. 17 through China Mobile.
ALSO:
Protesters block Google and Apple buses, vandalize one

Silicon Valley investor wants to split California into six states
China Mobile deal may be Apple's biggest news of this year - or next
---