Historical accuracy, not a diversity push, brought 'Battlefield' playable female characters
The Playa Vista team behind the World War I video game "Battlefield 1" has two goals: Create an epic, all-out experience and ensure that their choices are true to history.
Workers scan textbooks and online resources as they decide what characters, weapons and battles to depict in the game. They ask for help from experts on the Allies and Central Powers.
It's such research that led the "Battlefield 1" developers to the Women's Battalion of Death, an all-female division of the Russian military that fought on the front lines during the early 20th century war.
Now, 15 years since the original "Battlefield" arrived, a female character who players can control will be included in the popular gaming franchise's multiplayer mode for the first time. The bald-headed Russian fighters are among the highlights of an update for the game "In the Name of Tsar," which is scheduled to become available in September for an unannounced fee. Analysts estimate about 15 million to 20 million copies of "Battlefield 1" have been sold since launching last fall.
"Battlefield" publisher Electronic Arts wasn't explicitly seeking out female characters to include, but "we had to jump on that when we saw the opportunity," producer Andrew Gulotta said during an interview last week at the company's EA Play fan convention in Hollywood.
The inclusion of the women's battalion gives a peek into the operations of DICE L.A., the 80-person unit that collaborates with offices in Sweden on the "Battlefield" franchise.
Electronic Arts opened the Los Angeles studio in 2013, hoping to better tap into the region's video game making workforce. Unlike other gaming companies, where a profound knowledge of the game's subject is required, DICE employees don't have to prove they are World War I buffs to get a job.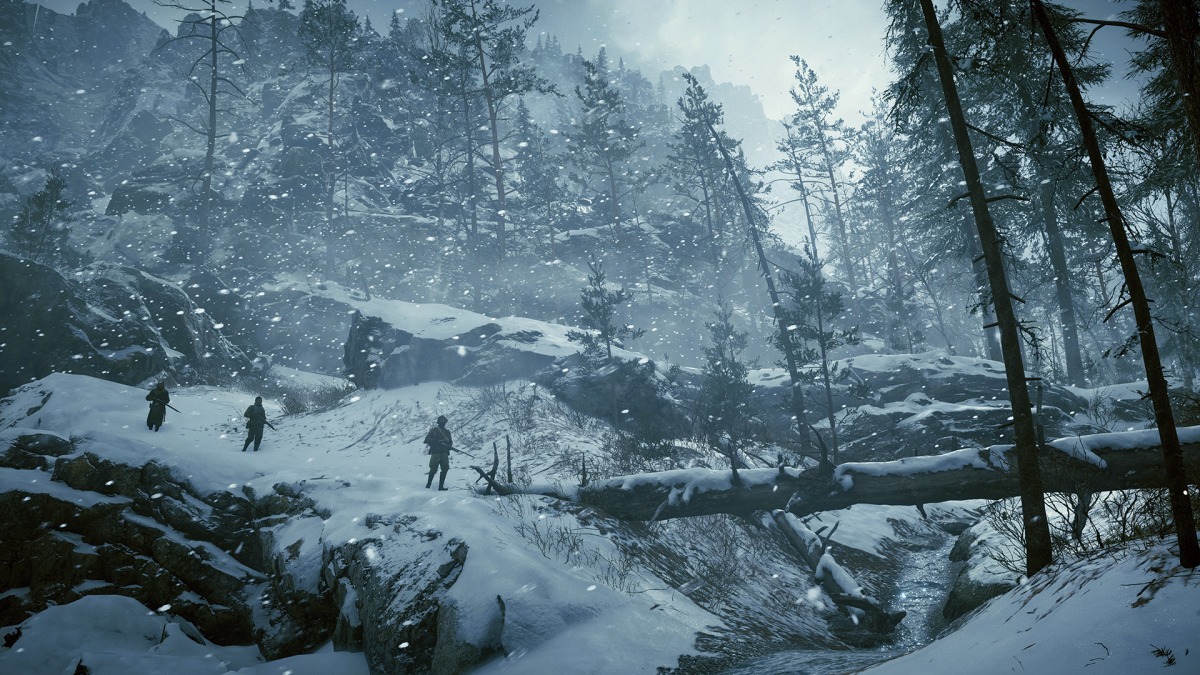 The company prizes its wide-open culture, noting in a blog post last fall that each worker's silhouette is posted on an office wall to symbolize their equal standing. And they are expected to help identify little-known stories about featured wars and find a way to put players into the shoes of combatants. For instance, the September installment also is expected to include six new battle spots across the Eastern front of World War I. They include a snowy mountainside where players can blast artillery from a train, commandeer an airplane and lance enemies from atop a horse.
The intention is to provide opportunities players "weren't expecting," Gulotta said. "We're meticulous about everything. We want you to be there."
The studio adapts to player feedback. For example, it's working to address a big complaint about wait times between games by keeping the same competitor group intact from one battle to the next.
But the mission of staying in line with history gives the company a simple explanation when players fume, like some did over the women's battalion introduction in recent weeks.
"There were people on both sides, but people really started digging in and found women did shave their heads and participate," Gulotta said.
Cutting their hair helped the soldiers blend in with men, he said, adding that designers partnered with Electronic Arts colleagues in Russia to ensure that people there would be proud of the portrayals.
Fostering diversity hasn't been an easy pursuit in the video game industry. A vocal group has opposed efforts to bring gender parity to the medium, especially in first-person shooting games that research suggests are played by men more than women.
The "Battlefield" series' longtime rival "Call of Duty" introduced its first controllable female character in its multiplayer mode in 2013. The game's publisher, Activision Publishing, is again offering a female character in its latest iteration, set in World War II. Gamers can play as female and nonwhite combatants fighting for the Nazi regime, even if that's not historically accurate. The company said its single-player experience, in which diverse options are unavailable, is more focused on history.
Gulotta declined to discuss how "Battefield" might adapt to other changes sweeping the industry, including increased play from mobile devices and growth of competitive tournaments collectively known as e-sports. All he could guarantee was that the two updates after "In the Name of Tsar" would bring more historical encounters that players might have never otherwise discovered.
Ring unveils new doorbell
Home security products maker Ring on Monday launched the second version of its flagship video-camera-enabled doorbell system.
The $199 Ring Video Doorbell 2 deviates from its predecessor by including a rechargable battery pack, 1080p HD video and what the Santa Monica company says is improved night vision capability. As with the original, users can access the doorbell video feed from a smartphone app no matter where they are.
Ring, which generated an estimated $160 million sales last year, says it has sold more than 1 million doorbells over the last four years.
Snap and Musical.ly secure mini-TV shows for their apps
Time Warner, the owner of TNT, HBO and Warner Bros., announced a two-year agreement to develop short videos for Snapchat as Viacom and NBCUniversal reached similar deals with Musical.ly.
The video partnerships represent the latest front in the fight between social media apps, a group that also includes Facebook and YouTube.
Viacom and NBCUniversal previously reached deals with Snapchat maker Snap. But for Musical.ly, the new relationships marked a first. Adding high-quality shows to the app is meant to provide users an alternative to viewing content posted by peers and celebrities. But it's just as much about the desires of advertisers, who prefer to see their commercials appear next to segments tied to well-known shows rather than some college student's party video.
The Snap-Time Warner announcement came as part of the Cannes advertising festival on the French Riviera, where Snap has erected a ferris wheel to woo advertising executives.
Musical.ly, which enables users to make videos backed by snippets from popular songs, plans to offer a twist by encouraging users to post personal responses to prompts in the show.
The video initiatives remain an experiment with uncertain payoffs for all parties involved, but additional content development agreements are expected through at least the end of the year.
Elsewhere on the Web
In case you missed it
Coming up
IDEAS Immersion Program — a start-up development boot camp aimed at female entrepreneurs and hosted by Tel Aviv University and affiliates — ends a session at Cross Campus in downtown Los Angeles on Thursday with a showcase. Start-ups in the program, including podcast recommendation service Botcast and food-truck-for-crafts firm CraftRide, will discuss their progress to potential investors.
Twitter: @peard33