Leading Bitcoin exec charged in Silk Road money laundering scheme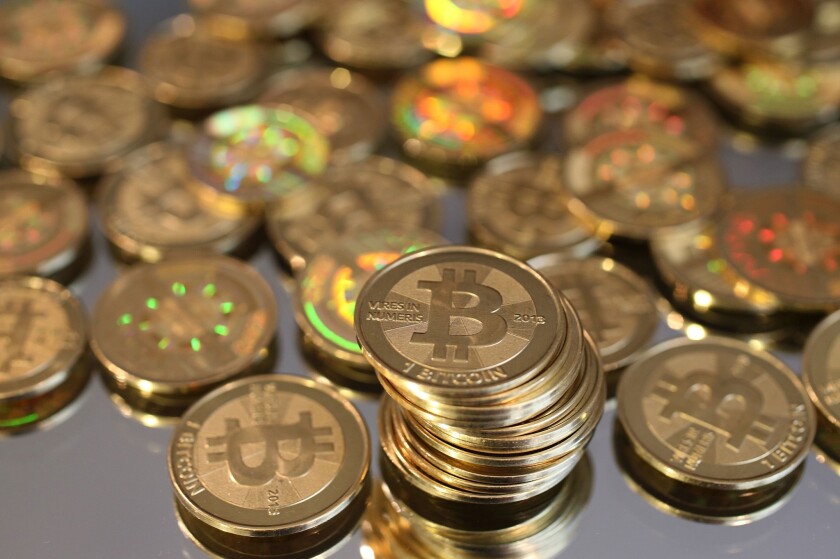 The chief executive of a Bitcoin startup backed by the Winklevoss twins was arrested Monday and charged with laundering money through a notorious drug-trafficking site.
The Department of Justice said that it had charged Robert M. Faiella and Charlie Shrem with selling $1 million worth of Bitcoins to people attempting to buy and sell drugs on the Silk Road black market website.
PHOTOS: 10 ways to use the sharing economy
Shrem is CEO of BitInstant, a Bitcoin exchange that counts the Winklevoss twins as its investors. The pair invested $1.5 million in the company last year.
The BitInstant website was offline Monday morning.
Shrem is also vice chairman of the Bitcoin Foundation and just this last weekend was a featured speaker at a Bitcoin conference in Miami.
Shrem was arrested at John F. Kennedy International Airport in New York and charged with money laundering, according to a news release from the Justice Department.
"The charges announced today depict law enforcement's commitment to identifying those who promote the sale of illegal drugs throughout the world," said James J. Hunt of the U.S. Drug Enforcement Administration in the news release. "Hiding behind their computers, both defendants are charged with knowingly contributing to and facilitating anonymous drug sales, earning substantial profits along the way."
Silk Road was an online black market where people tried to anonymously buy and sell illegal goods such as drugs and guns. The FBI shut down Silk Road last October and seized millions of dollars worth of Bitcoins.
Since that bust, federal law enforcement agencies have been using Silk Road's records to track down others involved in illegal activity.
That information apparently led them to Shrem and Faiella.
Faiella, 52, of Cape Coral, Fla., and Shrem, 24, of New York City, were each charged with one count of conspiracy to commit money laundering and one count of operating an unlicensed money transmitting business. The charges would carry a combined maximum of 25 years in prison.
Shrem faces an additional charge of failing to file a suspicious activity report, which could bring another five years in prison.
According to the Justice Department, Faiella ran an underground Bitcoin exchange on Silk Road. When he received orders for Bitcoins, he would fill them through BitInstant and then sell them to Silk Road users for a profit.
As CEO and chief compliance officer of BitIntant, Shrem allegedly knew the purpose of Faiella's exchanges. In addition, the government says Shrem himself purchased drugs on Silk Road.
ALSO:
Apple earnings: Was it really an iPad Christmas?
Meet the 14-year-old from Encino who created Backchat
Lost in translation, or how I got around Tokyo with Google Translate
---