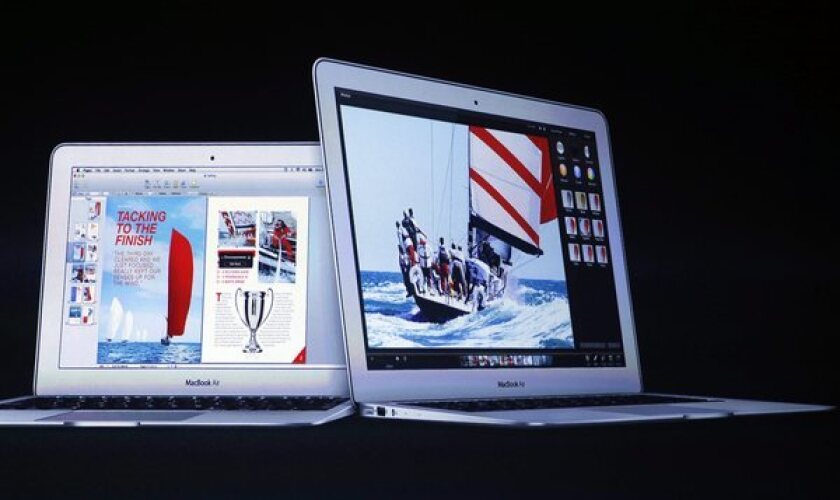 Many Wi-Fi woes could soon be coming to an end.
An industry group will begin certifying products capable of running on a faster and more reliable wireless network technology, the group announced Wednesday.
The launch of the Wi-Fi Alliance's certification program is expected to lead to a flood of more advanced routers, smartphones, tablets and computers hitting the market in the next couple of months, said Greg Ennis, the alliance's technical director.
PHOTOS: Top smartphones of 2013
The draft standard -- 802.11ac -- is as much as four times faster than the current standard 802.11n technology. And it will run on a new frequency band, moving from 2.4-gigahertz to 5-gigahertz.
Ennis said the improvements were akin to increasing speed limits and opening a new freeway.
"We expect that the users will see a significant increase in the performance of their applications," he said.
The changes should mean that routers will be able to accommodate more devices at one time and provide better coverage throughout a home or office space. In apartments or areas crowded with other electronics, the new "highway" offers the promise of less interference.
But the improvements won't come cheap initially. Some uncertified routers that support the new technology are already available. Most of the 802.11ac routers cost more than $150, compared with $50 for an older device. Still, analysts expect rapid adoption because most new smartphones are expected to launch with the new technology.
Last week, Apple announced that its newest MacBook Air laptop would include the new Wi-Fi technology. The company's AirPort Extreme Base Station and AirPort Time Capsule will also notch higher speeds. The base station comes with a new feature known as beamforming, which is part of 802.11ac. Beamforming automatically optimizes a Wi-Fi signal's path to deliver faster speeds to a particular device.
Everything that's certified as 802.11ac will work with older gadgets. But to take advantage of the faster speeds and wider bandwidth, both ends of a transmission must have the new technology. Older computers can be upgraded using a 802.11ac USB adapter.
The Wi-Fi Alliance owns the Wi-Fi trademark and products carrying the official Wi-Fi stamp are certified as being usable with other Wi-Fi-certified products.
ALSO:
FiftyThree, creator of Apple's app of the year, raises $15 million
Huawei unveils Ascent P6, claimed to be the world's thinnest phone
Chromebook laptops on sale at Wal-Mart, coming to more retailers
Twitter: @peard33 | Facebook | Google+
---