CES 2013: Microsoft exec makes the case for Windows Phone 8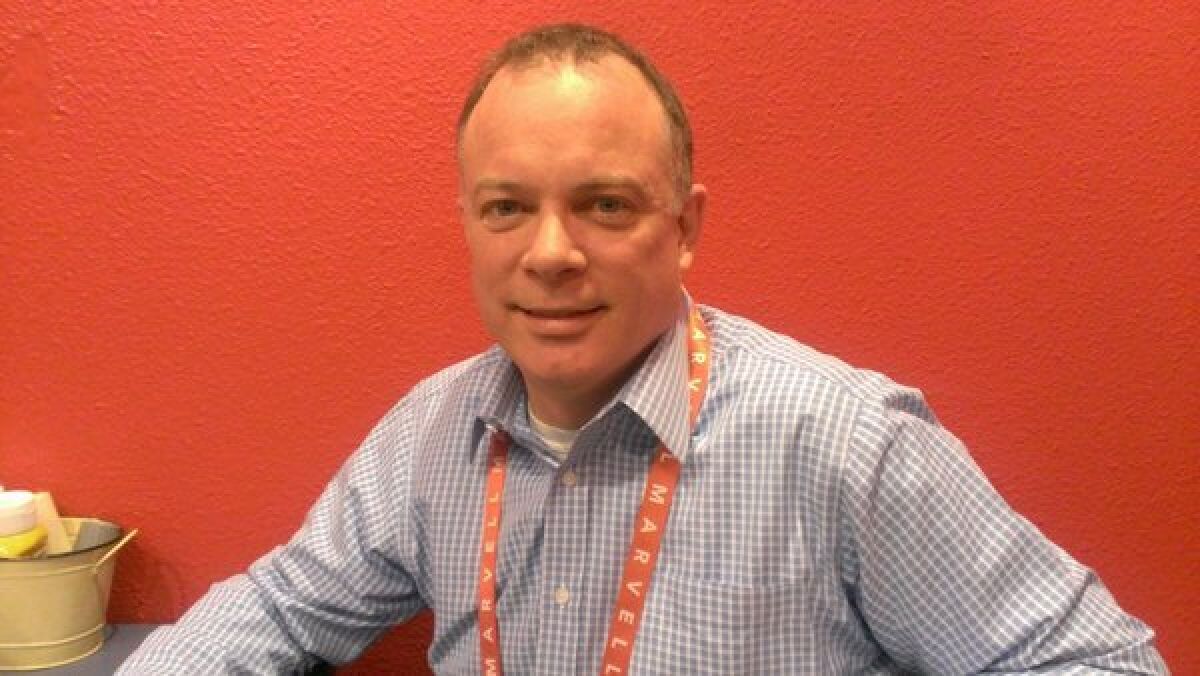 You'd have a hard time finding a bigger advocate for Windows Phone 8 than Greg Sullivan, a senior product manager at Microsoft. When I caught up with him at the 2013 International Consumer Electronics Show at Las Vegas last week, he was an enthusiastic advocate for Microsoft's reboot of its mobile operating system.
Microsoft still hasn't released official sales numbers since it Windows Phone 8 debuted in October. We might get a read on that later this month when the company reports earnings on Jan. 24. But there have been some encouraging signs for Microsoft, including Nokia's recent news that it sold more smartphones than expected in the most recent quarter. Nokia has bet big on Windows Phone 8, though it didn't give a specific breakdown of devices sold.
At CES, Windows phones were all over the trade show floor. And there were several announcements throughout the week, including from Verizon Wireless and Sprint that they were adding new Windows Phones 8, and from Huawei that it will become the latest company to make a Windows phone.
Still, in regaining lost ground, Microsoft faces a tough road. Apple's iOS and Google's Android have come to dominate mobile market share. And in terms of selling devices, Samsung has become the world's leading smartphone seller, primarily of Android, with Apple at No. 2.
In the past few weeks, I've been using a Windows Phone 8 built by HTC that Microsoft loaned me. I told Sullivan I was still getting a feel for it. So I asked him to start by explaining the thinking behind it and how Microsoft plans to get a foothold in the critical mobile market.
Sullivan said the process began in the wake of the runaway success of Apple's iPhone.
"Apple changed the world in 2007," he said. "I think people recognize that."
But with Android and iOS, the phones are all about the apps, Sullivan said. Apps dominate the screen, and they represent the way people have come to think of their phones. Microsoft thought there was an opportunity for a third platform that took a different approach.
"Microsoft understands the value of apps," Sullivan said. "But as we thought about the smartphone, we said let's do something where the app is not the high order bit. Let's do a smartphone where the focus is you...Let's create an experience that puts you at the center."
The result is the "live tile" design: Large and small squares that represent different content and functions available on the phone. These include photos, social media streams, email, and Microsoft Office services.
Sullivan is right: It's very different. And while it took some adjustments, it can be pleasant to look at the home screen and see pictures of friends flipping and rotating. The key, in my short experience, is taking the time to organize your social feeds and photos and tiles to really leverage that ability to give the phone a personal feel. I've only done that in part.
Sullivan said that gets at Microsoft's goal: "The start screen is a fingerprint of you," he said. "The phone says, 'Think about the people you care about. And I'll bring together all the ways you communicate with them.'"
That means you get one place where both your social feeds and emails from your closest friends and family flow right to the home screen. You can read selected updates from friends on Facebook and Twitter without going into either app.
Still, there are apps. Sullivan said the Windows store now has 125,000 apps, and that the company has seen submissions from developers increase 40% since Windows 8 launched. Apple says it has 775,000 apps for iOS devices in its App store.
Microsoft is also trying an approach in terms of design rules and developer relationships that lies somewhere between Apple's tightly controlled approach and Google's wide open philosophy. Microsoft wants to borrow pieces of Apple's "vertical" approach and Google's "horizontal" approach.
By making all of its own devices and the App Store, Apple can promise that all consumers have the same experience. But those tight controls sometimes frustrate app developers.
"There are benefits of a vertical approach," Sullivan said. "It's always the same. You get that consistently good experience."
Google, by comparison, allows for more choice for developers and consumers. But it also means that phones may have features that others don't. And that some apps might work well on some Androids, but not others.
Sullivan said Microsoft has worked closely with OEM partners making Windows phone to ensure that consumers have the same experience on any phone in terms of the look and feel and the apps. Indeed, every Windows phone I tried at CES whether Samsung, Nokia or HTC, had a consistent arrangement of features.
The differences for consumers will come with things like the quality of the camera, or the size of the phone, or the carriers.
"We're going to guarantee a consistency," Sullivan said. "So even if you have a phone with a lower processor, it will still kick ass... You won't see one commercial that shows a feature and not get it on your phone."
While there's going to be a lot of scrutiny of market share and sales figures, Sullivan emphasized that Microsoft is focused on the long game here. And to that end, he argued that when judging Microsoft's progress, one should focus less on individual devices - desktop, tablet, phone, gaming console - and instead look at the overall ecosystem.
Along with the new phones, Microsoft released in October its own tablet, Surface, and the new Windows 8 operating system for the desktop. And in the coming weeks, Microsoft is expected to release the new version of its Office suite for consumers.
Sullivan said all of these major product updates were designed to a large degree with an eye toward how they all work together. It's the success of this ecosystem (which also includes the Xbox 360 and SkyDrive), Sullivan said, that will be the true test. This is perhaps the area where Apple retains its greatest advantage over rivals such as Samsung and Google. But it's where Sullivan said Microsoft can best compete against all four.
"The stuff I care about, that stuff is spreading across a bunch of different places," Sullivan said. "The device I'm in front of has to act like a piece of that system."
In that regard, however, I pointed out to Sullivan that Microsoft had thrown a lot at consumers (like me) to absorb in a short time: a new operating system, phone and tablet. For that reason, he said Microsoft is emphasizing that consumers don't need to use only its own devices to be in that ecosystem. For instance, the app to control the Xbox can be downloaded and used from the iPhone. SkyDrive, the cloud-based service, can be used from other platforms.
"We agree that it's critical that you have a good deal of interoperability," Sullivan said. "You don't have to use all of our devices to be part of our ecosystem."
Indeed, Microsoft hopes that any one of these devices could be an entry point for consumers. Whether it's the phone, tablet or desktop, once consumers try Windows 8 on one device, they may want to take a look at it on other devices.
"Our hope is that once they get a look at Windows 8, they'll say, 'Hey, these guys did a really good job designing this.' And as they start to use them more, people will realize that the way the content flows between them is better."
Still, the next few months will also be interesting to watch. At CES, a slew of PC manufacturers showed off a wide range of new laptops with touchscreens designed to take advantage of the new Windows 8. If enough IT managers upgrade to those machines, that could give Microsoft a chance to impress employees and regular consumers.
The dramatic redesign is a big risk for Microsoft. But with PC sales falling, it's one that the company probably needed to take if it was going to remain relevant in a world dominated by mobile computing.
"When we embarked on this road, we knew it would be a long journey," Sullivan said. "It's a sprint and a marathon. It's a sprint-a-thon. You're going to see us get better and better."
ALSO:
Apple's stock slumps on reports of weak iPhone sales
More ridiculously expensive and over-the-top iPhone cases at CES
More ridiculously expensive and over-the-top iPhone cases at CES
Follow me on Twitter @obrien.
---