China put spy microchips in servers used by Amazon and Apple, report says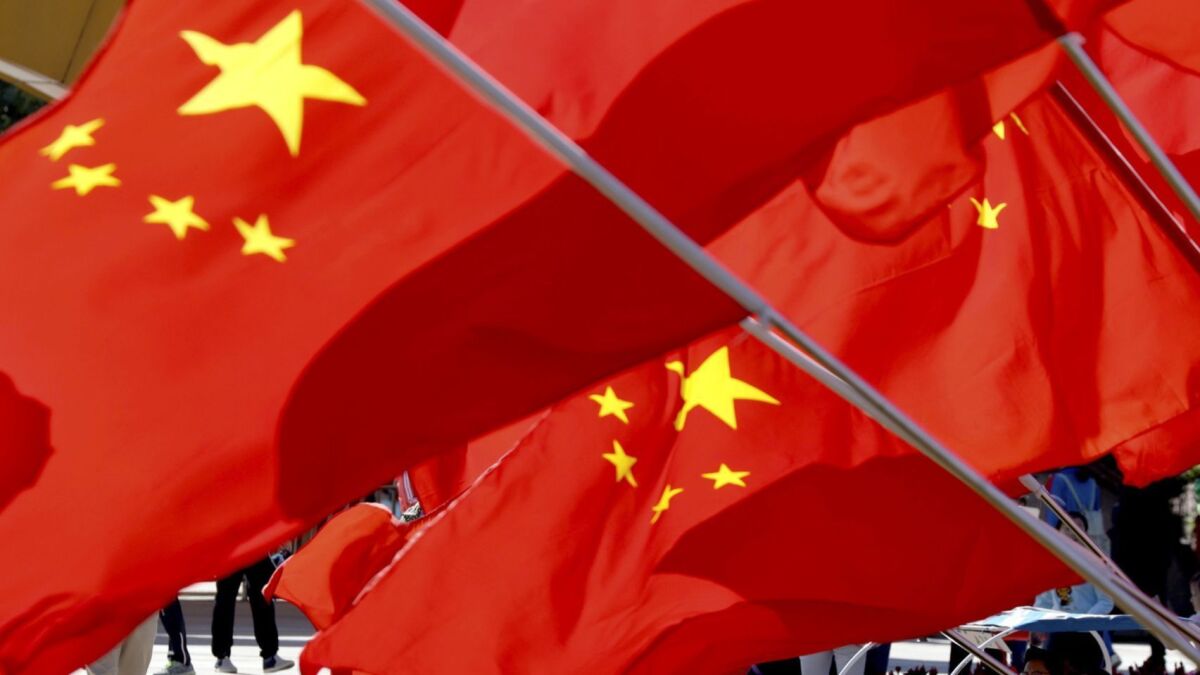 The Washington Post
China secretly inserted surveillance microchips into servers used by major technology companies, including Apple Inc. and Amazon.com Inc., in an audacious military operation likely to further inflame trade tensions between the United States and its leading source of electronics components and products, Bloomberg Businessweek reported Thursday morning.
The article detailed a sweeping, years-long effort to install the surveillance chips in servers whose motherboards — the brains of the powerful computers — were assembled in China. The servers of one affected company were used by U.S. government clients, including Department of Defense data centers, Navy warships and CIA drone operations.
The extent of the data China collected from the surveillance chips was not clear from the report, and no consumer information was known to have been stolen, according to Bloomberg Businessweek. But it said a top-secret U.S. government investigation, dating from 2015 and involving the FBI, remains open.
The story cited 17 unnamed sources, including industry insiders and current and former U.S. officials. The Chinese government, Apple, Amazon and other involved companies disputed the report to Bloomberg Businessweek, and the FBI and U.S. intelligence officials declined to comment.
One U.S. official told the Washington Post Thursday morning that the thrust of Bloomberg Businessweek's reporting was accurate. This person spoke on the condition of anonymity to discuss matters not approved for public release.
The revelations came just hours before Vice President Mike Pence was to deliver a stinging rebuke of China in a speech at the Hudson Institute in Washington. Pence was expected to criticize what the Trump administrations sees as China's increasingly aggressive behavior, including allegations by President Trump last week that the country is meddling in the U.S. midterm election.
The United States and China are locked in a bitter trade war, with tariffs on huge amounts of each other's products.
The reported manipulation of electronics supply chains to U.S. companies are certain to sharpen long-standing questions about the crucial but uneasy relationship between the world's two leading economies. American companies design and sell leading technology products, such as servers, laptop computers and smartphones, which are built and assembled largely in China.
U.S. officials long have worried about the potential for altered microchips or other components to be secretly inserted into products and shipped to the United States and elsewhere, opening doors to long-term spying on computer users and their information networks.
Surveillance through altered hardware is more difficult to execute than more familiar hacks to software, but the results can be harder to remedy because the components must be detected and physically removed, or use of the hardware must be stopped. The surveillance microchips reportedly could have connected to outside computers and secretly downloaded software to bypass security protections — such as passwords or encryption keys — stored elsewhere on the affected servers, enabling remote computerized spying.
The operation, which Bloomberg Businessweek attributed to a Chinese military unit that specializes in hacking hardware, worked by inserting a tiny, innocuous-looking microchip onto motherboards in servers produced by Super Micro Computer Inc., a leading supplier of such equipment, based in San Jose. The company is American but the motherboards were assembled mainly in China.
Apple and Amazon both discovered the surveillance chips in 2015 and took steps to replace the affected servers, according to the report, which described close cooperation between U.S. investigators and affected companies. The report said dozens of companies may have used sabotaged servers in their data centers before the Chinese operation was detected.
On Thursday morning, Apple referred the Washington Post to its statement in the Bloomberg Businessweek story alleging that the reporting was inaccurate. "Apple has never found malicious chips, 'hardware manipulations' or vulnerabilities purposely planted in any server," the statement said. "Apple never had any contact with the FBI or any other agency about such an incident. We are not aware of any investigation by the FBI, nor are our contacts in law enforcement."
The report also quoted denial of the reporting by Amazon Web Services, a cloud-services subsidiary of Amazon, which in 2015 acquired a company, Elemental, whose servers reportedly were affected by the Chinese operation. (The Washington Post is owned by Amazon Chief Executive Jeff Bezos.)
"It's untrue that AWS knew about a supply chain compromise, an issue with malicious chips, or hardware modifications when acquiring Elemental," the Amazon statement said. "It's also untrue that AWS knew about servers containing malicious chips or modifications in data centers based in China, or that AWS worked with the FBI to investigate or provide data about malicious hardware."
Super Micro said in its statement, "We are not aware of any investigation regarding this topic nor have we been contacted by any government agency in this regard."
Timberg, Nakashima and Shaban write for the Washington Post.
---
UPDATES:
11:25 a.m.: This article has been updated with a link to the denials by Apple, Amazon, other companies and the Chinese government.
This article was originally published at 7:25 a.m.
---