Cornerstone OnDemand reimagines the corporate training video experience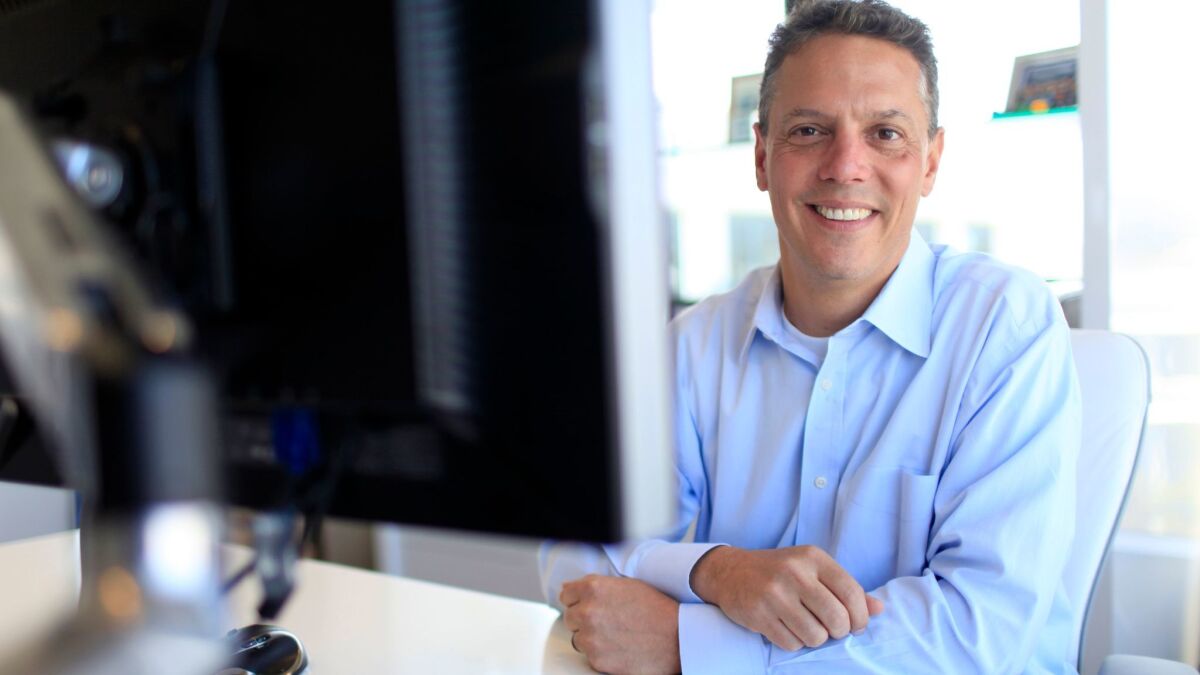 Watching corporate training videos may not be as fun as wild makeup tutorials on YouTube or hunger-inducing food videos on Facebook. But in Adam Miller's eyes, the experience should at least be as intuitive.
On Tuesday, Miller's Santa Monica company, Cornerstone OnDemand, plans to announce features for its human resources software that introduce automatically generated recommendations, smart playlists and a wider library of content. Workers should have greater control over how and what they learn, Chief Executive Miller says, which could make for more effective use of their time.
The service could have wide ramifications because more than 31 million employees across 3,000 companies use Cornerstone OnDemand software to manage recruitment, training or evaluation of employees. Miller estimates that an additional fee for access to content licensed from third parties eventually could add up to 20% of Cornerstone OnDemand sales.
Access to professional development courses or other training previously centered around one-time events such as a promotion or policy changes, Miller said. Now, it's an ongoing activity.
"We're moving to a world where re-skilling and upskilling of an employee is becoming a necessity because technology is changing so fast," Miller said. "Netflix personalizes your content options for you — figures out what you want to watch. It's surfacing the videos that are most likely appealing to you. Our Learning experience platform is going to allow for the same thing."
Businesses can upload their own instruction materials, including videos and articles, and get access to public curriculum from others in the Cornerstone OnDemand customer base. The extra fee gets companies access to 3,000 courses from media companies such as TED and online education firms including CyberU.
Cornerstone OnDemand plans to split revenue with content providers. Miller didn't rule out Cornerstone OnDemand producing its own content after this year.
The new media experience is expected to the highlight of the company's annual Convergence conference for about 2,000 customers and partners, which is being held in San Diego this week.
Financial analysts expect Cornerstone OnDemand to generate $482 million in sales this year and $25 million in profit, according to data calculated by research firm FactSet. Shares of the company, whose competitors include Oracle and SAP, have fallen about 8.2% this year. The shares closed Monday at $38.81, down 62 cents, or 1.6%.
Mapping start-up Wrld seeks VR partnerships with L.A. move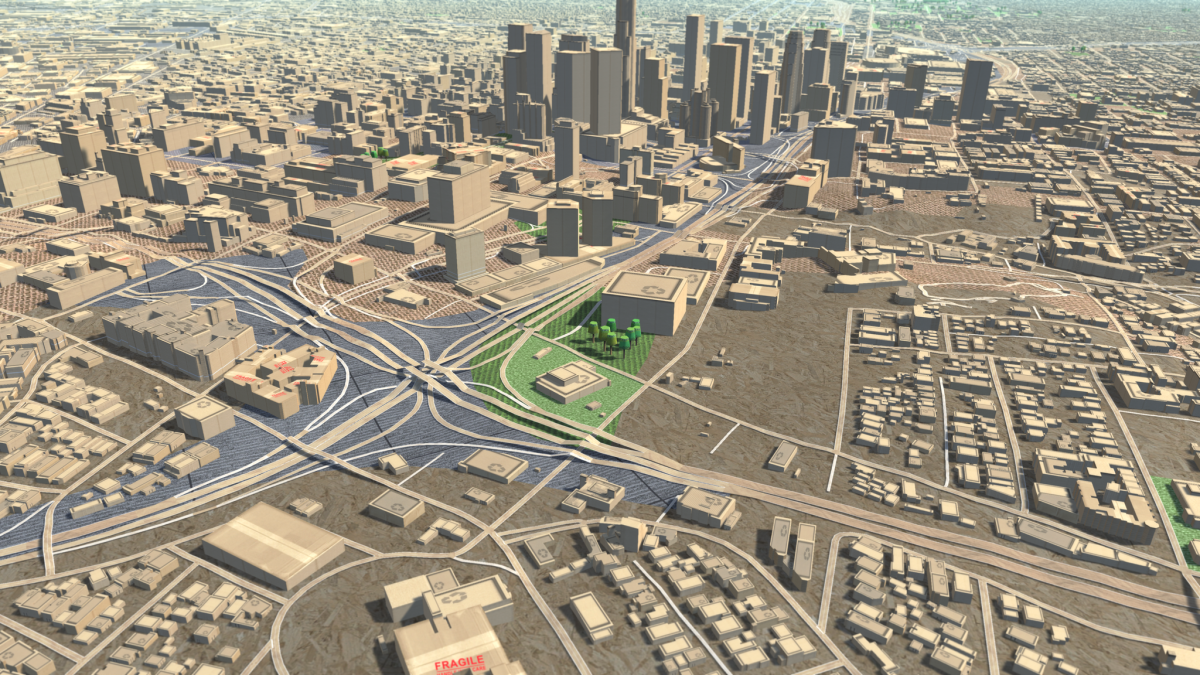 Scottish mapping start-up Wrld announced that it has opened a base in Los Angeles with the goal of better collaborating with virtual reality app makers.
Wrld, formerly known as EeGeo, uses data from OpenStreetMaps, TomTom, public records and building owners to create 3-D, computer-generated renderings of cityscapes. Its library includes maps of North America and parts of Europe and Asia. And it has cataloged the interior of about 200 buildings.
The start-up wants to make money by selling access to its maps, so that app makers can integrate them into websites, virtual reality experiences or augmented reality services on smartphones.
Companies could combine Wrld maps with data from their electricity provider to get a visual overlay of the parts of their buildings that are consuming the most power. Or they could combine it with a conference room scheduling app.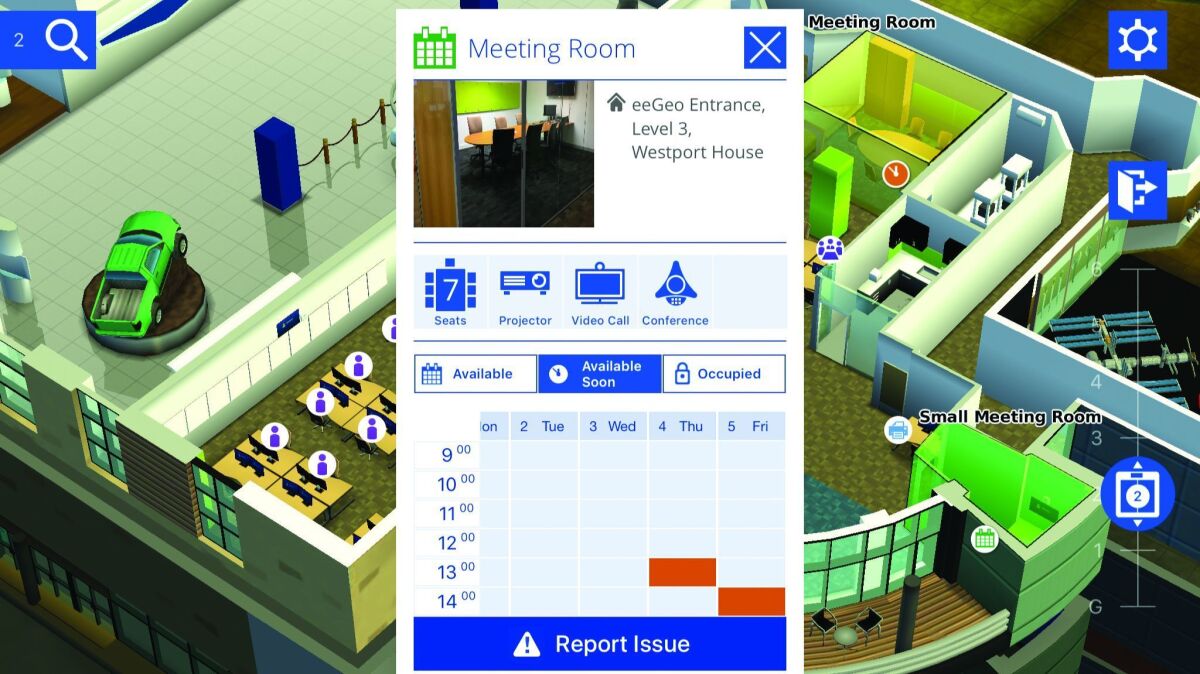 Businesses can choose to keep indoor maps for internal use only, though malls, airports and commercial enterprises have made theirs public. Wrld charges $1,400 to $2,300 a year for custom work and tries to get companies onto a five-year deal.
A developer recently used Wrld maps in a self-driving car simulation that takes someone wearing a virtual reality headset through the streets of Los Angeles.
Wrld Chief Executive Faizaan Ghauri, who is based in Los Angeles, said the company ties in well with games and virtual reality. Wrld's founders once worked on the "Grand Theft Auto" video game franchise, and most of its software developers are former video game designers.
The company plans to announce a partnership with Unity, which develops technology that has become crucial to many virtual reality apps and games.
Wrld has raised about $12 million in venture capital funding, including from Calabasas finance software maker Netsol. It plans to seek additional cash.
High Times gets new ownership
Famed marijuana industry trade publication High Times, which hosts the Cannabis Cup trade shows, was sold in a deal that values the decades-old Los Angeles company at $70 million.
The new owners are a group of 20 investors tied to entertainment and technology, including Los Angeles' Oreva Capital. Other backers include musician Damian Marley — reggae artist Bob Marley's son — and Ean Seeb, the founder of a Denver marijuana industry consulting firm.
Oreva founder Adam Levin, who drew attention a few years ago for trying to revive social media service Bebo, plans to serve as acting chief executive of High Times.
High Times says it has 236,000 monthly print subscribers and 20 million monthly online readers. The family behind the company since its founding maintained a minority stake as part of the acquisition.
Elsewhere on the Web
In case you missed it
Coming up
Video game publisher Electronic Arts hosts a festival for gaming fans June 10-12 at the Hollywood Palladium. Tickets are required but free. The event is expected to be the first chance people get to play "Star Wars Battlefront II," "Madden NFL 18" and the latest version of "Need for Speed."
It's among several pop-ups tied to the nation's top video game industry conference, the Electronic Entertainment Expo, or E3, which takes place next week at the Los Angeles Convention Center. Highlights should include updates about new devices from Microsoft and Nintendo.
Twitter: @peard33