Cyanogen gets $23 million for 'Android on steroids' operating system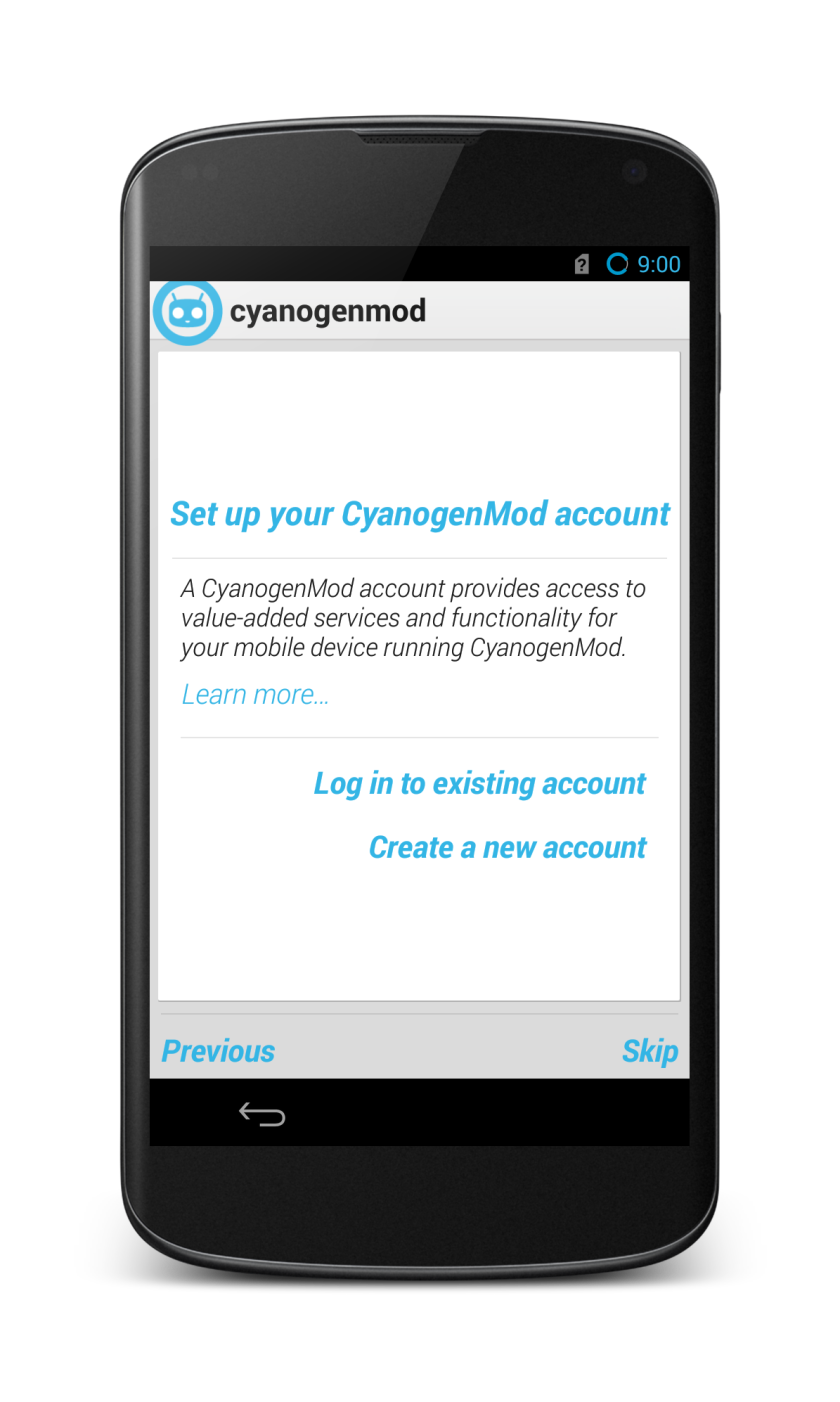 SAN FRANCISCO -- You can add all the apps in the world to that phone in the palm of your hand.
But the device manufacturer still has more say over how your phone looks and works than you do.
Some people in the tech community don't think it should be that way.
"I am a big believer that if you buy one of these devices, you should have the freedom to do what you want with it," said Steve Kondik, co-founder of Cyanogen.
Kondik, with co-founder Kirt McMaster, takes the open source code Google makes freely available to create CyanogenMod, an alternative to the Android software that manufacturers put on mobile devices that is itself built on Android.
You don't have to be a hardcore geek to want to personalize your phone. More people are exploring modifying their phone's operating system to extend the life of older devices or breathe new life into devices with buggy software. Others are looking for features they can't currently get on their devices.
Kondik says Cyanogen can get rid of unnecessary software installed by device manufacturers so that Android phones run faster and batteries last longer.
Cyanogen also offers features that some Android phones don't, such as mobile Wi-Fi hot spots, a new theme or look for the phone or putting your name, not the wireless carrier's name, on the home screen.
It also has its own bells and whistles. One app lets you see at a glance all of your most recent conversations, whether on text, email or social networks. A privacy feature keeps apps from snooping on your personal information. And for true NSA-phobes, there's a feature that encrypts text messages so you can have secure communications.
"We are like Android on steroids and LSD. There are a bunch of features we enable that Google does not enable," McMaster said.
The company, which has offices in Seattle and Palo Alto, announced Wednesday it has raised $23 million from venture capitalists. It said in September it had raised $7 million.
Cyanogen, which currently has 22 staffers, plans to hire as many as 60 more over the next nine to 12 months as it ramps up its operations and looks to break into the mainstream, McMaster said.
Andreessen Horowitz and other investors are betting the average Android user is going to see the benefits of breaking free from their phone's preinstalled operating system.
"Because consumers are clamoring for increased personalization and customization options, the Android open source community has been happily taking up the task of fulfilling that demand," said Andreessen Horowitz general partner Peter Levine. "We believe that [CyanogenMod] has the opportunity to become one of the world's largest mobile operating systems."
Analysts say it will be some time before the concept of modifying your phone goes mainstream.
"Mainstream consumers are not comfortable with installing system software unless it is packaged in a bulletproof manner and supported by the device maker," said wireless industry analyst Charles Golvin. "While these cooperative development efforts deliver meaningful benefits they will remain attractive largely to those who possess the technical chops to understand and be comfortable with the implications of installing a system-level update like Cyanogen."
Kondik started building Cyanogen in 2009 when he was developer in Pittsburgh. He said he was simply trying to "scratch my own itch" and add some features to his own Android phone.
At the time, you had to be pretty technically adept to customize your phone. Not anymore, Kondik said.
And that's why he and McMaster have taken what was at first an open-source project and turned it into a commercial venture.
Now they are looking to reach beyond Android hobbyists to people who are increasingly interested in personalizing their phones.
Cyanogen's basic service will be free of charge, they said. In the future, the company plans to charge for premium features. It's also shipping preinstalled on the Oppo N1 and Cyanogen says its operating system will ship on more devices.
But can Cyanogen break into the mainstream?
Though Cyanogen has ambitions of becoming a major force in mobile as an alternative to Apple's iOS and Google's Android, it's for now still a niche player. It says it tracks nearly 11 million users but thinks that's a conservative estimate.
Cyanogen has had some hiccups. It launched its installer app in the Google Play store in November. But Google asked Cyanogen to remove it because of concerns that it encouraged users to void their warranty by gaining root access to their Android phone and not giving consumers an easy way to return the device to its original state.
"We are actively talking" to Google, Kondik said. In the meantime, you can still download it from the website https://www.cyanogenmod.org/.
ALSO:
Yahoo Mail fail casts shadow over efforts to turn firm around
Twitter reverses changes to blocking feature after mass protest
Facebook, Twitter try to grab teens' attention with new features
---