Los Angeles plans to launch a cybersecurity threat-sharing group with city businesses
Los Angeles officials plan to launch an unprecedented initiative Tuesday to share information about cybersecurity threats with businesses in the city.
Federal agencies and industry organizations have developed several threat-sharing partnerships in recent years, but city leaders say they haven't seen one emerge that addressed an entire region or small- and medium-sized companies.
Los Angeles hopes to do both, with initial partners including video game maker Riot Games, law firm O'Melveny and Myers and mall operator Westfield.
Christopher Hymes, Riot Games' director of security, said in an email that the program holds promise if companies open up about incidents and best practices.
"We need to leave behind the concern about how we will be judged by others and realize it happens to everyone," he said of cyberattacks. "If all participating companies come to the table with that attitude and share their experiences, it will be successful."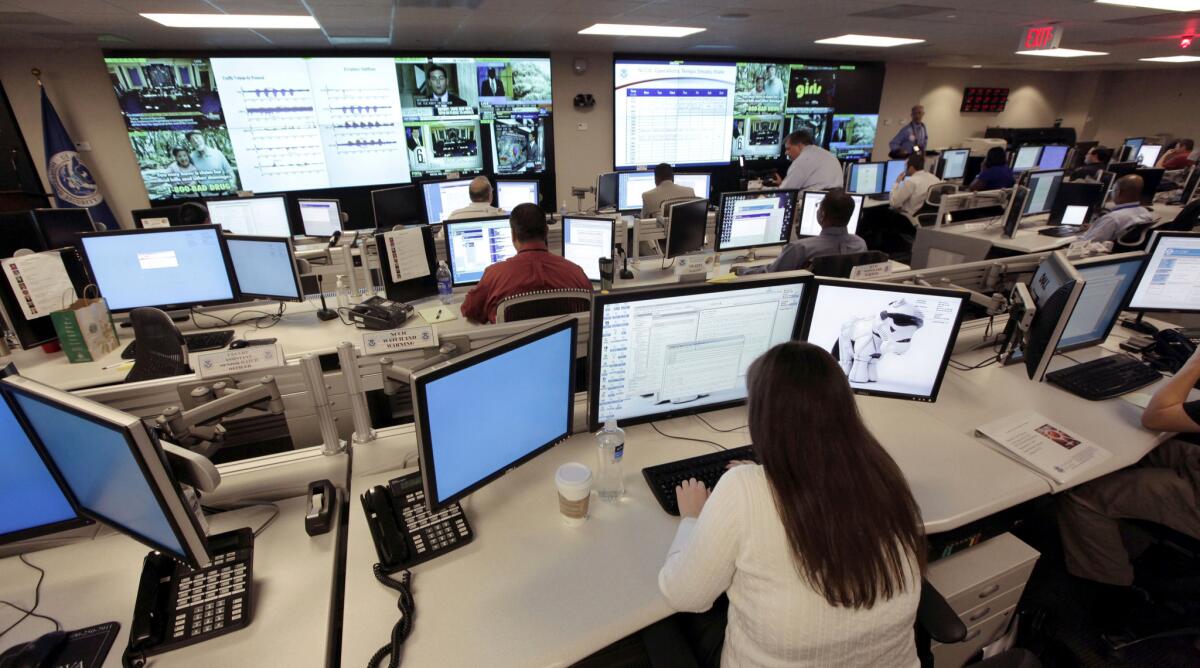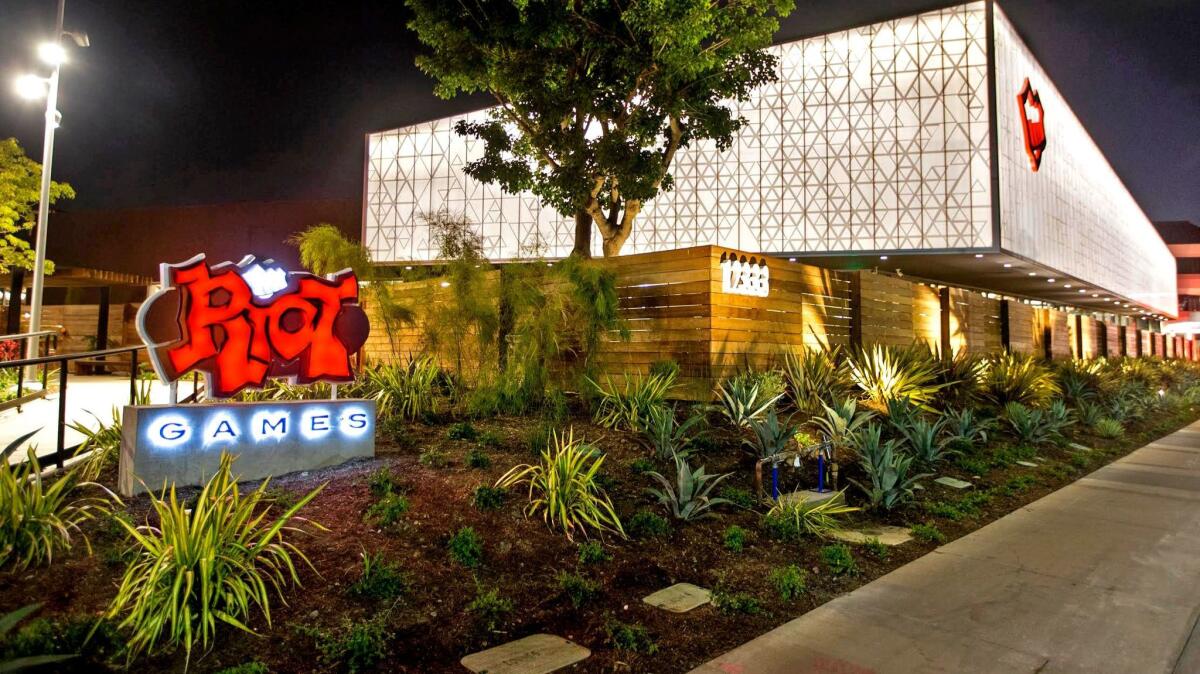 The effort marks the second wave of Mayor Eric Garcetti's push to include cybersecurity in public safety policy discussions.
The city first stepped up its cybersecurity preparedness by using federal grant funds to install tools, such as data management software Splunk, to centralize cybersecurity issue monitoring.
Los Angeles already relies on warnings from the FBI and other governmental organizations to adjust defenses.
Now, the city wants to understand threats faced by businesses. And it wants to give them a heads-up — at no cost — about attack tactics it has internally witnessed. Companies will be able to share data with the city anonymously through an online exchange under construction.
Companies in the same industry are more likely to face similar threats than those in disparate industries, even if they're in the same region; that's one reason trade associations for threat-sharing are more common than a widespread initiative. But Los Angeles officials said they still expect companies of all types to find value.
"A lot of cybersecurity is knowing what's out there," said attorney Adam Gertz, who serves as director of policy for the mayor's public safety office. "It would take huge effort for one small organization to know about everything."
He said he's heard from small business leaders at networking events that they "would love to receive intel without having to mortgage their company to pay for it."
As envisioned, information would be shared through emails and a direct connection between city and corporate servers. The data could include the name of the threat, the way to spot whether a computer's security has been compromised and how to remedy the problem.
"This is not a panacea, but we want to step in," Gertz said.
Knowing that a phishing email scam, ransomware virus and/or data-stealing app is making the rounds could be enough to spare businesses significant expenses and brand damage.
Hymes said Riot Games, which produces "League of Legends," decided to join because doing so could ultimately benefit the security of its players.
"If we feel we can better serve them by coming together as a security community and sharing insights … we're going to take that step," Hymes wrote in an email.
Los Angeles Cyber Lab would be structured as a nonprofit with a board of directors composed of representatives from the city and business partners.
Initial advisors include Staples Center owner Anschutz Entertainment Group, technology vendors Cisco and Motorola, hospital operator Cedars-Sinai, City National Bank, men's grooming products seller Dollar Shave Club, talent agency CAA and energy company SoCal Edison.
Danny Miles, Dollar Shave Club's chief technology officer, said in a statement that partnering "can only serve to move the ball forward not only in preventing attacks, but in discovering, collecting evidence and prosecuting cybercriminals."
Gertz expects Los Angeles Cyber Lab to expand to partnerships with universities and cybersecurity technology developers.
Among the proposed ideas for that next phase is setting up servers on the city network that, though attractive to hackers, would pose no threat to public infrastructure if it were successfully attacked. Data collected by such devices could be helpful in stopping attacks on legitimate infrastructure, but funding for the project isn't set.
Los Angeles Cyber Lab's initial computers and software were paid for with a grant from a corporate-funded nonprofit that Garcetti launched to provide a boost to civic programs.
Jeff Gorell, the deputy mayor overseeing public safety, said the city shared information early last year that helped a financial institution thwart an attack.
The intention with the Cyber Lab is to take such actions more frequently and loop in smaller firms. But he noted there are no plans to institute penalties or minimum security requirements.
"We wanted to use this lab as a new toolshed to attract businesses to Los Angeles," Gorell said. "We don't want to get into a scenario where we have regulatory mandates that other cities don't have."
Pasadena start-up pushes forward with eye scan to spot DUIs
A start-up behind a handheld, high-definition camera meant for spotting driver impairment announced new manufacturing, distribution and funding agreements.
Ocular Data Systems says its DAX device is used by 30 law enforcement agencies, including the Los Angeles Police Department, to solidify prosecutions against drunk and drugged drivers. The device can record pupil size, a response to light, eyelid fluttering and other signs of impairment, Ocular said.
The company said its new funding brings to nearly $1 million the total commitment from investor group Pasadena Angels, of which the start-up's Chief Executive Marcus Filipovich has been a member.
The distribution deal is with Decatur Electronics, which sells traffic control tech to law enforcement agencies. The new assembly partnership involves Stratasys Direct Manufacturing in Valencia.
Elsewhere on the Web
In case you missed it
Coming up
Technology consulting firm Gartner hosts its annual Catalyst conference at the Manchester Grand Hyatt in San Diego on Monday through Thursday next week. The event covers emerging hardware and software technologies, with talks on machine learning, online marketing and mobile app development.
Twitter: @peard33