Dropbox looks to extend lead in online storage with 'next chapter'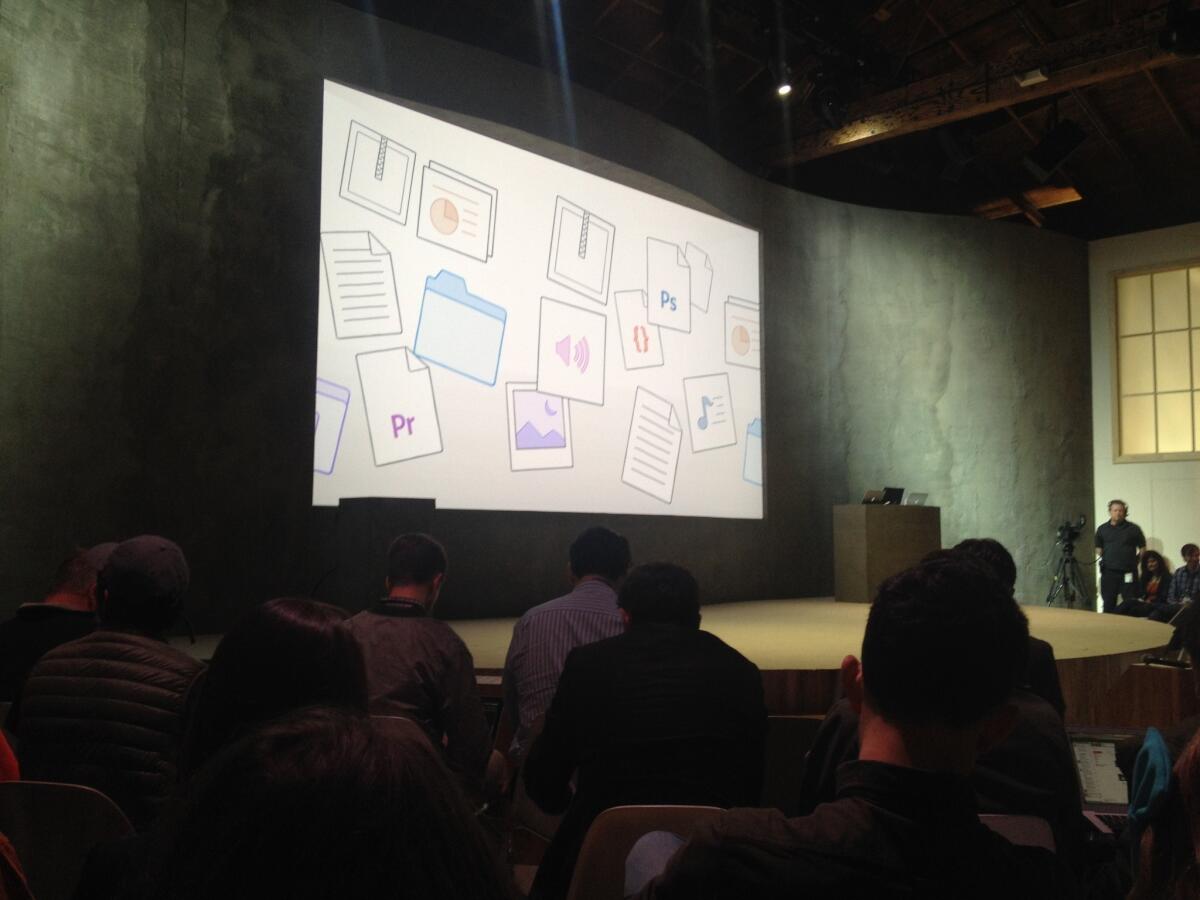 SAN FRANCISCO -- Dropbox is unveiling new ways for people to hold onto and share their digital stuff as it tries to build on the popularity of its online storage service.
With an initial public offering in the works, Chief Executive Drew Houston said his company is moving into its next chapter, which positions Dropbox as a "home" on the Internet to house documents, photos and videos across all devices and share them with friends, family and co-workers.
With rising competitive pressures from technology giants Google and Microsoft and from start-up rival Box, which recently filed to go public, Dropbox is looking to give people new reasons to use Dropbox.
The company hinted at its growing ambitions, saying a new photo app called Carousel and the expanded rollout of its Mailbox app were just the beginning of Dropbox launching a new wave of independent apps to help users save on time and frustration.
"We're moving from one app called Dropbox to this whole family of apps," Houston said at a splashy news conference in San Francisco.
Carousel lets you browse all the images and videos stored in it and share them privately with friends. (Yes, this is a nod to the famous scene from AMC's "Mad Men" in which Don Draper pitches Kodak executives on a slide projector. Houston wheeled one out to show slides as he introduced Carousel).
Dropbox also announced it is expanding the rollout of its mobile email app Mailbox. The company now offers an Android app and is testing a beta version of Mailbox for desktop.
The company isn't just trying to win over consumers. Dropbox rolled out its product geared to businesses on Wednesday as it steps up efforts to coax more information technology managers to let employees use the product. A new feature that has to be released, Project Harmony, will help co-workers quickly see what changes have been made to documents.
Dropbox has raised more than $600 million so far. And it has taken advantage of the buzz to build up its war chest even more. Its last round of funding valued Dropbox at $10 billion. It also recently opened up a $500-million credit line.
There are other signs that the company is preparing for an IPO possibly as early as next year. The company is on a hiring binge, having grown to 650 employees. It recently added a new chief operating officer: Former Google executive and Motorola Chief Executive Dennis Woodside. And it added former Secretary of State Condoleezza Rice to the board.
ALSO:
Dropbox inventor determined to build the next Apple or Google
Dropbox, a hit with consumers, is now going after businesses
Is Dropbox worth $8 billion? Tech valuations hit nosebleed levels