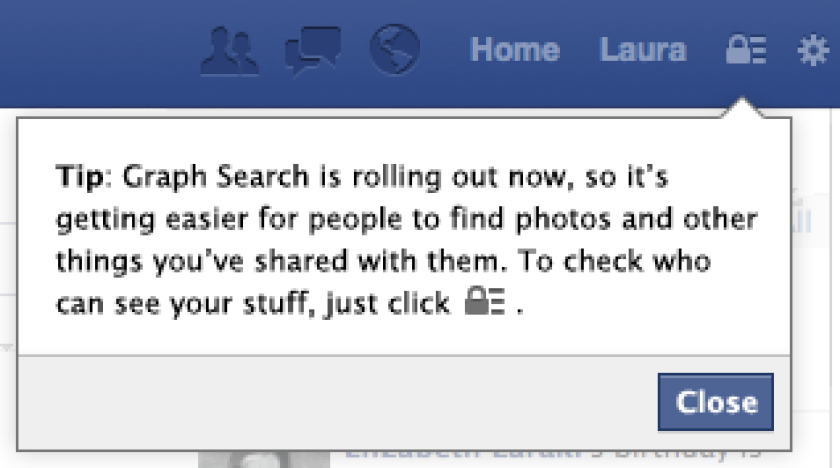 Facebook Monday announced that its updated search feature will begin rolling out to all users who have their language set to U.S. English over the next few weeks, regardless of whether or not they want Graph Search.
The company unveiled Graph Search earlier this year, saying it would help users easily and quickly find specific data on the social network.
Users, for example, can search for pictures of themselves taken in a specific city, or they can look for friends who like a specific movie or music band.
QUIZ: How much do you know about Facebook?
"Everyone using U.S. English should start seeing their search box automatically updated," Facebook said in a statement Monday.
The social network said that Graph Search has been improved since it was announced. The company said the tool is now faster, understands more queries and shows better results and has been visually redesigned so that it is easier to see and use.
As users receive the new feature, Facebook said they will get a notice on their home page reminding them about how they can control their privacy when it comes to what information is visible to others on Graph Search.
Facebook said it is working on making it possible to search for specific posts and comments. The company said it is also working on the mobile version of Graph Search.
ALSO:
GoDaddy to sell .la Web addresses to Los Angeles firms
Facebook's Sheryl Sandberg planned to be on crashed Asiana flight
Shazam secures $40-million investment from billionaire Carlos Slim
---