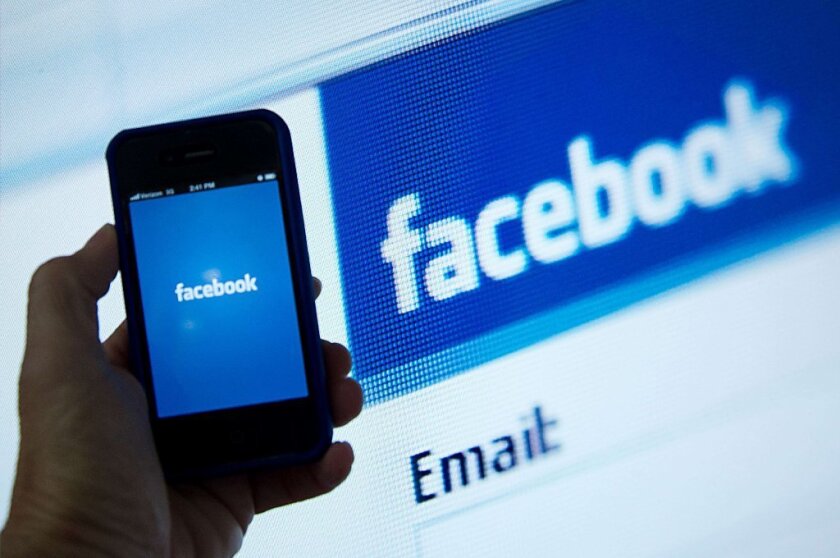 Four years ago Facebook Inc.'s mobile advertising strategy amounted to this: nothing.
Today, smartphones and tablets generate an astounding 80% of the company's advertising revenue. That equaled $4.5 billion in the fourth quarter.
The speed in which the world's largest social network has come to dominate the sector (along with Google Inc.) is why analysts remain so bullish on the company's prospects.
"Facebook has, so far, effectively addressed one of the most significant overhangs from its IPO days: the lack of mobile monetization," RBC Capital Markets analyst Mark Mahaney told clients after Facebook released its fourth quarter earnings Wednesday. "Mobile ad revenue is now showing significant growth and becoming a material part of the overall ad revenue mix."
That growth has been buoyed not only by Facebook's mobile app but by Instagram and new tools for marketers such as Dynamic Product Ads. Facebook has also benefited by adding in-app installs, which are ads that direct users to download another company's app. It's the sort of feature potential rivals such as Snapchat will have to consider if they hope to stay in the same league as Facebook.
"Marketers now realize that if they want to reach their customers where they are, mobile is essential," Facebook Chief Operating Officer Sheryl Sandberg said in a call with analysts. "Our conversations with clients have shifted from if they should market on mobile to how."
Total spending on mobile ads in the U.S. is expected to surge to $57.78 billion in 2018 from $40.5 billion this year, according to EMarketer.
In 2013, mobile ads barely cracked $10 billion. Now the category is second only to television ad spending. About half of all those mobile ad dollars are gobbled up by Facebook and Google.
Facebook has plenty left in the tank — and not just because it's revamping its "like" feature. Consider this: The company hasn't even begun to monetize its native Messenger app (800 million active users) and WhatsApp (nearly 1 billion active users), a sister messaging app it purchased for $22 billion in 2014.
"These platforms could add over $3 billion to revenue growth in the next two years," said Michael Pachter, an analyst at Wedbush Securities.
That could happen soon, but not before Facebook founder Mark Zuckerberg believes they're ready.
On Wednesday's call with analysts, Zuckerberg recounted how difficult it was deflecting criticism about the company's lack of mobile ad revenue while it was still developing its mobile products.
It was a pivotal moment that changed the company's culture at a time when the shift to mobile over desktop was gaining irreversible momentum, the chief executive said.
"I told all of our product teams, you know when they come in for reviews, really just come in with mobile," Zuckerberg said. "If you come in and you try to show me a desktop product, then I'm going to kick you out. You have to come in and show me a mobile product. And that, I think, was just as a crude leadership tactic, somewhat effective in helping to motivate the organization to shift its energy toward focusing on mobile."
That's now culminated in Facebook's enviable fourth quarter numbers, which easily beat expectations on Wall Street. The company earned $5.84 billion in revenue, up 52% from $3.85 billion the previous year. Profit more than doubled to $1.56 billion during the three months ended Dec. 31, up from $701 million a year ago.
User numbers also increased: The company said it now has 1.59 billion monthly active users, a 14% increase year over year, and that more than 1 billion people now use the social network every day. An average of 934 million people used Facebook on their mobile devices daily, an increase of 25% year over year.
All told, Facebook's advertising revenue soared 57% to $5.6 billion. That pushed the company's 2015 revenue up 44% year over year to $17.93 billion. Its profit for the full year was $3.69 billion, up from $2.94 billion in 2014.
Investors rewarded the company Thursday by pushing Facebook shares up 15.5% to $109.11 at the close of trading Thursday.
Meanwhile, Facebook's chief competitor for mobile ads — Google's parent company Alphabet Inc. — is set to report its fourth quarter earnings Monday.
david.pierson@latimes.com
---