Oculus' Brendan Iribe leaves Facebook, following exits of WhatsApp and Instagram leaders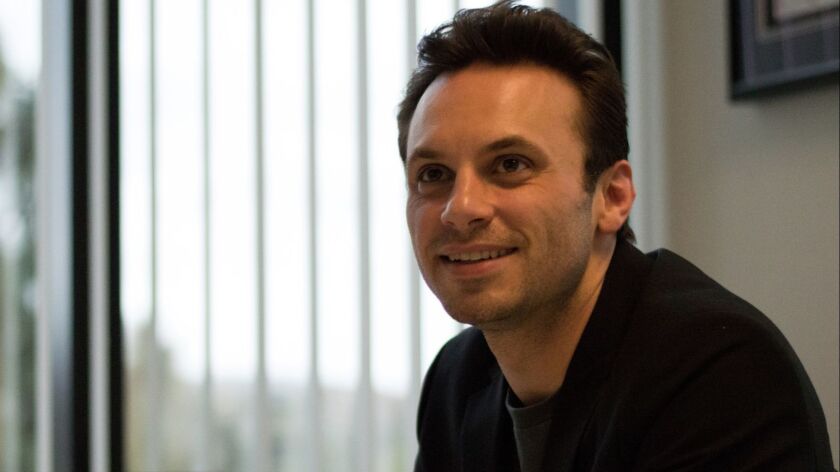 Facebook Inc. is losing another founder of an acquired company: Brendan Iribe, who was chief executive of Oculus VR when Facebook bought it in 2014.
"This will be the first real break I've taken in over 20 years," Iribe wrote on his Facebook page, without giving a specific reason for his departure. "It's time to recharge, reflect and be creative."
Iribe was most recently the vice president of computer-tethered virtual reality. His departure comes shortly after the founders of Instagram and the chief executive of WhatsApp also left the Facebook-controlled units. The purchase of Instagram, for $715 million in 2012, demonstrated that Facebook, as a parent company, could successfully keep an acquired company independent and under the leadership of its founders. That helped attract WhatsApp, which it bought for $22 billion, and Oculus, for $2 billion, both in 2014.
After the founders' exits, all of Facebook's biggest acquired properties are now under tighter control by the Menlo Park, Calif., social media giant, showing that although the arrangement for independence is appealing, it's temporary.
Iribe had already stepped away from chief executive duties at Oculus. In December 2016, he shifted to a role that focused more narrowly on the company's computer-connected Oculus Rift devices. A month later, the company hired Hugo Barra from Xiaomi Corp. to run its virtual reality products under Andrew Bosworth, a longtime Facebook executive. Palmer Luckey, the Oculus founder credited with inventing the Rift device, left shortly thereafter.
In 2012, when Luckey was 19, Iribe heard about what he was working on. With his friends Nate Mitchell and Michael Antonov, he helped Luckey turn his hacked-together prototype into a business idea, running a successful Kickstarter campaign to get the device to the public. Luckey would play the role of product wunderkind, with a compelling story to tell about building the device in his garage, and Iribe would be the chief executive, thinking about how to make it all a reality.
"We assembled one of the greatest research and engineering teams in history, delivered the first step of true virtual presence with Oculus Rift and Touch, and inspired an entirely new industry," Iribe said. "We started a revolution that will change the world in ways we can't even envision."
The revolution is in its early days. Facebook has an eventual goal of getting 1 billion people to use virtual reality, but it's less than 1% of the way there, Chief Executive Mark Zuckerberg said at the company's latest product launch event.
Antonov and Mitchell will remain at Facebook, the company said.
---