Facebook buys TBH, an app for teens to give anonymous compliments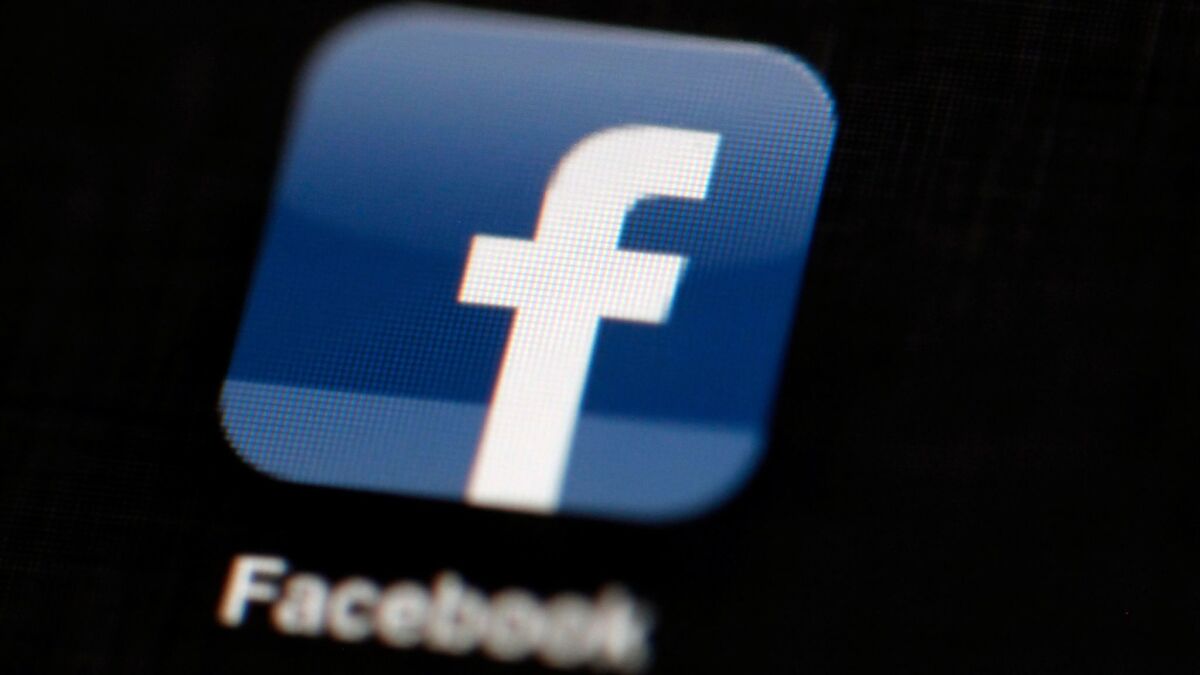 The Washington Post
TBH, a mobile app that high school and college students can use to compliment one another anonymously, has been acquired by Facebook Inc.
The app, which is available only on iOS devices and only in some states, has been around since August, but its popularity has ballooned. TBH counts more than 5 million users who, it says, have sent one another more than 1 billion messages. It's the No. 1 free app on the iTunes charts — ahead of YouTube, Snapchat and Instagram.
TBH's sudden rise was enough to grab Facebook's attention (and money). But what is TBH and how does it work?
TBH, whose name is short for "to be honest," prompts users to answer polls about people they know, after they give the app access to their contacts. The polls come in bundles of 15 questions, and users select the person they have in mind from four choices. The questions cover such things as notes of affection ("I will marry them"), straightforward compliments ("Freckles on fleek"), endorsements and sarcasm ("Would drive to your house and wake you up to tell you who finally texted back").
In turn, when friends pick you as an answer, you get an anonymous notification that includes the question, so you can see what people think of you.
Users can submit their own poll questions, but TBH says it reviews those entries and accepts only submissions that are uplifting, not offensive, appropriate for people as young as 13, and funny or interesting.
Anyone 13 or older can use the app, but TBH targets teens and their social networks, asking first-time users to select their high school grade and to identify their school or college.
A Facebook spokeswoman said the social media giant is not disclosing the terms of the deal, which TBH announced Monday, but TBH's millennial co-creators — Nikita Bier, Erik Hazzard, Kyle Zaragoza and Nicolas Ducdodon — will become Facebook employees, based at Facebook's headquarters in Menlo Park, Calif., and will continue to work on TBH.
As with its purchase of Instagram, which recently has mimicked several of competitor Snapchat's features, Facebook appears intent on capturing the new ways that young people are communicating online. Facebook's acquisitions of Instagram and WhatsApp were attempts to connect with younger users, who have been drawn to alternative social networks. TBH's insistence on positivity — and its social interactions that hinge not only on creating permanent, searchable, self-identifying posts, but also on offering anonymous compliments — also may play into Facebook's latest mission to build a sense of community.
Perhaps most clearly, TBH is yet another channel where Facebook can command the time and attention of young people. The acquisition also eliminates a nascent competitor.
"While the last decade of the Internet has been focused on open communication, the next milestone will be around meeting people's emotional needs," TBH said in a statement Monday. "When we met with Facebook, we realized that we shared many of the same core values about connecting people through positive interactions. Most of all, we were compelled by the ways they could help us realize tbh's vision and bring it to more people."
Shaban writes for the Washington Post.
---
UPDATES:
1:55 p.m.: This article was updated throughout with additional details.
This article was originally published at 10:10 a.m.
---