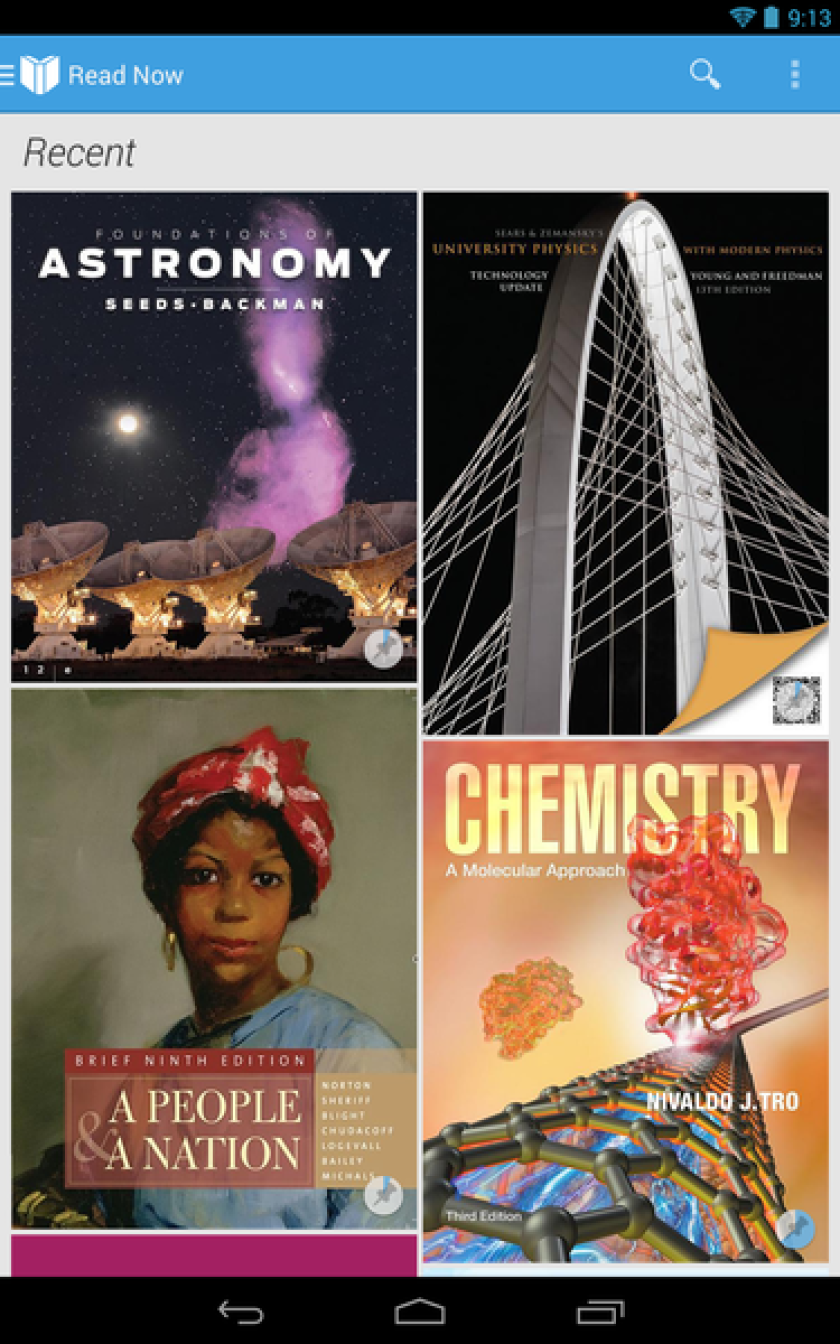 Google stole tech headlines this week with the unveiling of the Chromecast and second-generation Nexus 7, but it made another important announcement that flew under the radar: Google Play Textbooks.
The Mountain View, Calif., tech giant said it will start renting out digital school textbooks in early August, just in time for school. And renting through Google could save students quite a bit of money.
"You can rent textbooks for six months at up to 80% off the cost of a typical print textbook," a Google spokesman told The Times.
PHOTOS: Top smartphones of 2013
By going into the Google Play store, users can rent a textbook and then view it in the Google Play Books app, on Android and Apple iOS devices.
Google said it doesn't yet have an exact number for how large it's catalog will be, but the company said it will be a "comprehensive collection." Textbooks from Cengage, Wiley, Pearson, McGraw-Hill, Macmillan and others will be included, the company said.
The new Google service will compete directly with Amazon, which offers a similar service through its Kindle e-reader devices and mobile apps.
ALSO:
Google Glass re-imagined as fashionable pair of frames
T-Mobile to offer all devices for no down payment starting Saturday
Google ends Chromecast-Netflix promotion 'due to overwhelming demand'
---