AT&T, Verizon and other advertisers flee Google over offensive YouTube videos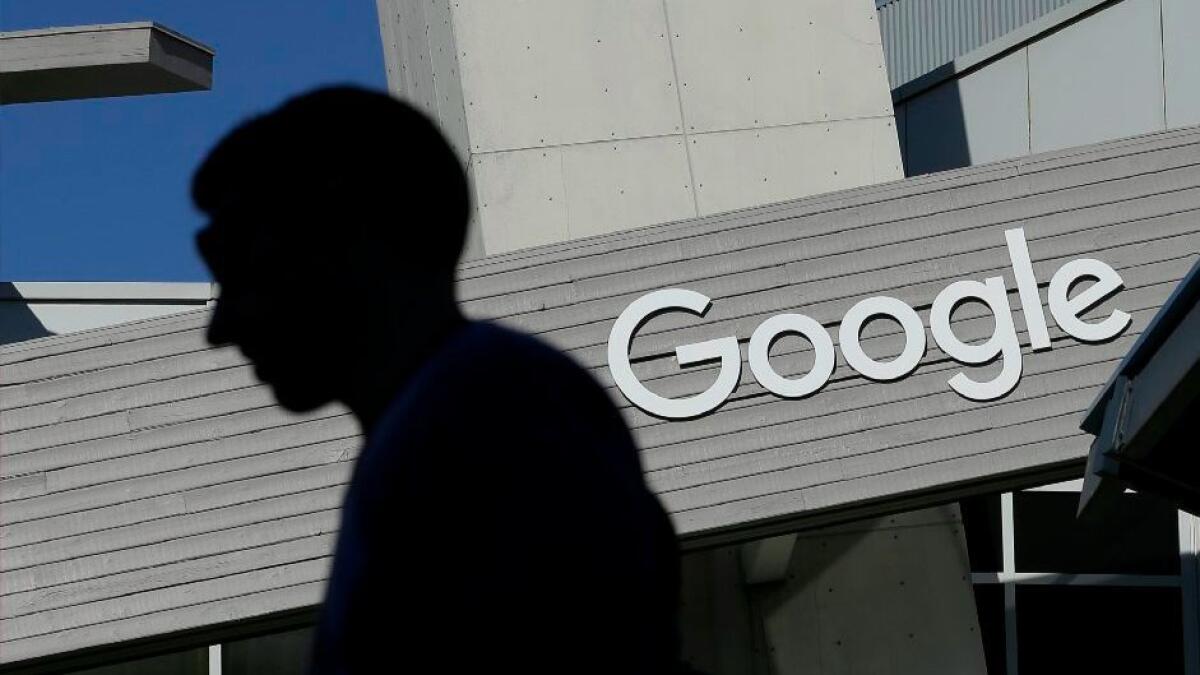 Google's advertising machine is under siege.
Two of the nation's biggest ad buyers and several other major companies announced Wednesday their intention to halt or reduce deals with Google over concerns that the search-engine giant had failed to protect their brands from being intertwined with terrorist content on the Web.
The decisions by AT&T and Verizon, along with rental car provider Enterprise Holdings and drugmaker GSK, intensifies the repercussions from a British newspaper investigation last week as the fallout spreads to the U.S., Google's largest market.
Britain's The Times detailed how ordinary ads appeared alongside user-uploaded YouTube videos that promote hate and extremism. The account spurred the British government and the local arms of scores of companies to suspend purchases.
The report showed how L'Oreal ads appeared next to videos by homophobic British preacher Steven Anderson and how government-funded ads for the Royal Navy and Scottish tourism appeared next to clips by white supremacist David Duke, an American who has been head of the Ku Klux Klan.
The uproar is centered on ads placed on YouTube as well as websites and apps that use Google's ad technology. It could deliver a hit of tens of millions of dollars this year to Google parent Alphabet Inc., which charges about $20 for 1,000 ad viewers on the high end and gives a portion of the revenue to content creators.
"It appears that technology has gotten ahead of the advertising industry's checks-and-balances," Enterprise said in a statement. "There is no doubt there are serious flaws that need to be addressed."
Even before the latest wave of companies withdrew their ads, financial analyst Brian Wieser found the Google boycott serious enough to downgrade his recommendation on Alphabet stock to "hold" from "buy." Alphabet has struggled to generate significant profits outside of advertising.
Fear about where ads appear online have persisted since the advent of digital advertising. But the problem has become more pervasive and high profile in recent years.
And the stakes have never been higher.
For the first time, advertisers this year are expected to spend more on digital than television, according to eMarketer.
Google, the world's top seller of online ads, places them on its own websites and a gigantic network of third-party destinations. Both efforts have swelled as advertisers retreat from newspapers, magazines and TV.
But increasingly, Google interacts with advertising clients only through automated software — a break from traditional ad-buying. Though people set some guidelines and parameters, Google's computer algorithms ultimately determine where ads appear and how much they cost. That means companies have little insights into where their ads will show up until after the fact.
The development of more sophisticated tracking and analysis software has helped companies identify that their ads are showing up on music and movie piracy websites and next to extremist propaganda videos and deliberately misleading news articles.
Now, advertisers are warning Google that the checks it has in place are insufficient.
Google on Wednesday reiterated its vow to begin adding controls for advertisers in the coming weeks. It declined to comment on announcements by individual advertisers.
"We've begun an extensive review of our advertising policies," the company said. "We're also raising the bar for our ads policies to further safeguard our advertisers' brands."
Companies such as Verizon and AT&T have separate reasons to take aim at Google. Both have their own ad technologies are working to poach business from Google and Facebook.
AT&T said it would restore its spending when "Google can ensure" that ads won't show up with YouTube videos promoting terrorism and hate.
Britian's The Times reported the AT&T messages specifically had been found with videos showcasing an Islamic State flag and another featuring sermons of a senior Al Qaeda recruiter.
The newspaper also said Verizon suspended its digital advertising after it learned its ads appeared alongside videos by two Muslim clerics: Wagdy Ghoneim, an Egyptian who the U.S. government said participated in fundraising activities that could have helped terrorist organizations, and Hanif Qureshi, a Pakistani whose preaching reportedly inspired the assassination of a politician in that country.
Some companies may try to leverage Google's bad publicity as a way to negotiate better ad deals, said Eric Franchi, co-founder of digital advertising firm Undertone and a board member for the Interactive Advertising Bureau.
"This stuff has been happening for more than a decade," Franchi said. "This seems like a pile on by marketers to gain a little leverage on Google."
For its part, YouTube has begun selling subscriptions and promoting video from TV networks as a way to reduce its dependence on ads placed on unpredictable user-generated content.
Even if advertisers aren't happy now, they still rely heavily on Google's massive audience and powerful advertising technology and expressed no desire to abandon the tech giant permanently.
As GroupM, the ad-buying arm of the world's largest ad agency holding company, noted, "quick delivery" of improved advertising tools would be welcomed by the thousands of advertisers counting on them.
Follow @peard33 or @dhpierson on Twitter
---
UPDATES:
4:20 p.m. This article was updated throughout with additional comments and background.
This article was first published at 2:30 p.m.