Upcoming PCs, tablets are expected to shun Windows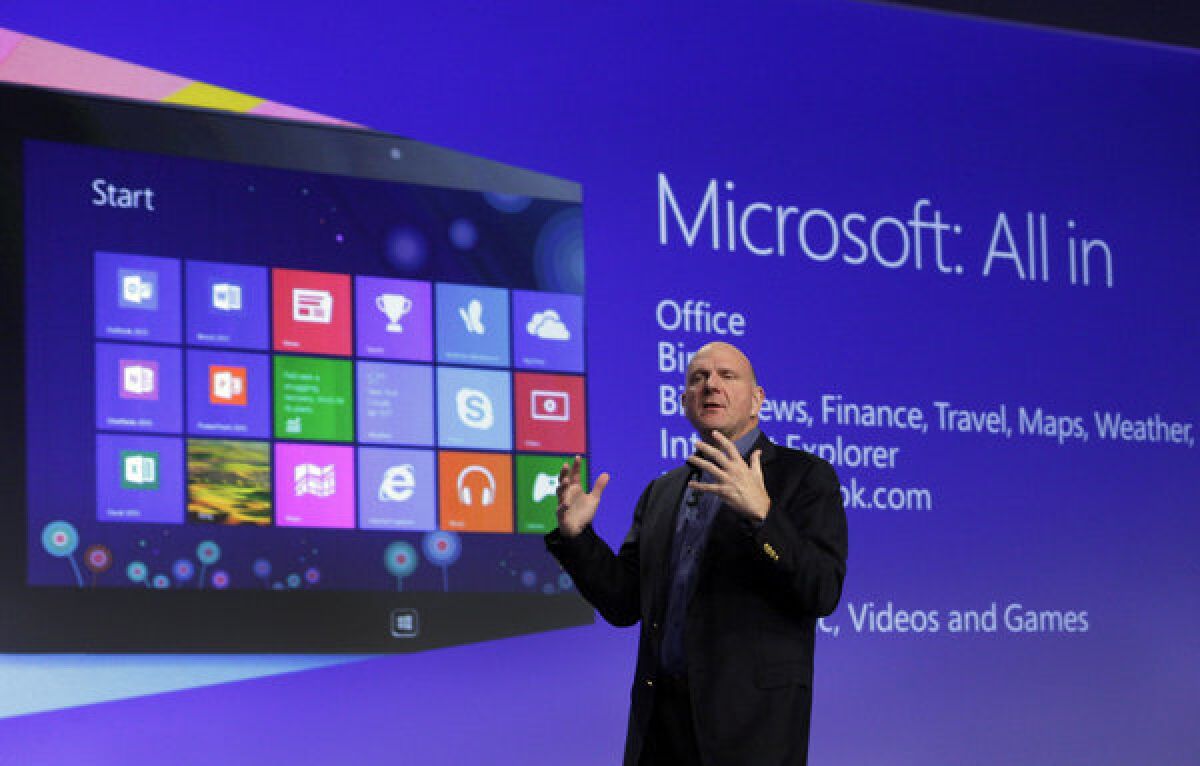 Looking to make desktops more competitive in price with tablets and mobile devices, more PC makers are turning to Android.
In the latest blow to the new Microsoft Windows 8 operating system, Acer is expected to launch a second Android-based desktop next week, CNET reported. The all-in-one device combines the computer and the monitor into one slate. It's expected to come with a powerful new Intel processor, 1 gigabyte of RAM and as much as 16 gigabytes of hard drive space.
With an expected price of about $400, the rumored device would be able to do what a tablet does -- except on a much bigger screen and with a more traditional setup. Acer's all-in-one computers with Windows cost at least $600.
PHOTOS: Top smartphones of 2013
Android can run on cheaper hardware than Windows requires, and PC makers pay lower licensing costs for Android. But for consumers, experts say Android PCs are not so great. Few Android applications are optimized to run on desktops or laptops. Instead, apps developed for Google's Chrome OS operating system are better suited for the big-screen devices.
Meanwhile, manufacturing giant HTC has reportedly joined Acer in refusing to build a complete line of tablets that run Windows operating systems. Already seeing weak demand for the Android mobile devices it launched this spring, HTC can't afford to manufacture tablets that won't get bought. Lackluster demand for Windows tablets might be driving the company's reported decision.
HTC still plans to launch a 7-inch tablet running Windows, according to Bloomberg. In terms of sales growth, 7-inch tablets have been outperforming 8-inch-and-larger tablets.
ALSO:
LinkedIn is becoming more like other social networks
PHOTOS: Cyber attack fatigue leads to talk of hacking back
Samsung tablet to be powered by Intel processor, report says
Twitter: @peard33 | Facebook | Google+
---