Don't Skype me: How Microsoft turned users against its beloved video-chat program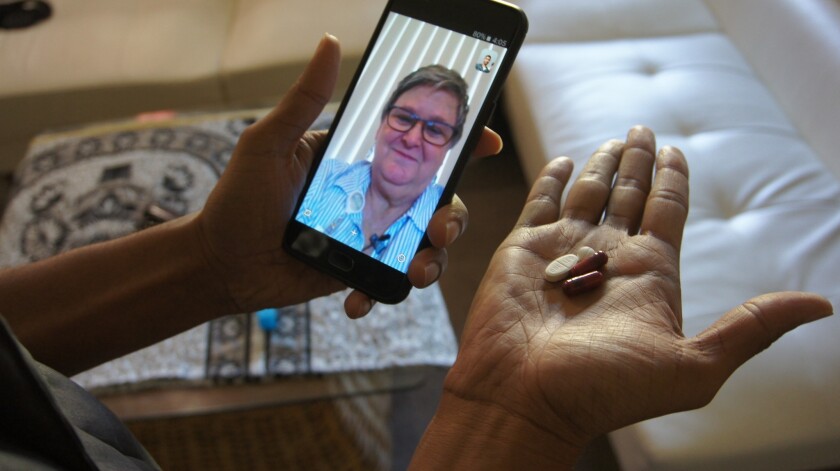 Bloomberg
It's relatively easy these days to find critics of Skype, the popular online calling service that Microsoft Corp. acquired in 2011 for $8.5 billion. Former devotees routinely gripe on social media that the software has become too difficult to use. On the Apple App Store and Google Play store, negative reviews of the smartphone app are piling up, citing everything from poor call quality to gluttonous battery demand.
In March, tech investor and commentator Om Malik summarized the negativity by tweeting that Skype was "a turd of the highest quality" and directing his ire at its owner. "Way to ruin Skype and its experience. I was forced to use it today, but never again."
Microsoft says the criticism is overblown and reflects, in part, people's grumpiness with software updates. There are also other factors undermining users' affection for an internet tool that 15 years ago introduced the idea of making calls online, radically resetting the telecommunications landscape in the process.
Since acquiring Skype from private equity investors, Microsoft has refocused the online calling service on the corporate market, a change that has made Skype less intuitive and harder to use, prompting many Skypers to defect to similar services operated by Apple, Google, Facebook and Snap.
The company hasn't updated the number of Skype users since 2016, when it put the total at 300 million. Some analysts suspect the numbers are flat at best, and two former employees describe a general sense of panic that they're actually falling. The former Microsoft workers, who requested anonymity to discuss confidential statistics, say that as late as 2017 they never heard a figure higher than 300 million discussed internally.
Chief Executive Satya Nadella has repeatedly said he wants the company's products to be widely used and loved. By turning Skype into a key part of its lucrative Office suite for corporate customers, though, Microsoft is threatening what made it appealing to regular folks in the first place. "It is like Tim Tebow trying to be a baseball player," Malik said. "The product is so confusing, kludgey and unusable."
Scooping up the top player
Founded in 2003 by a pair of Nordic entrepreneurs, Skype freed tens of millions of people from the tyranny of the phone companies by offering cheap overseas calls. Most chatted free of charge, and Skype made money charging for prepaid calls to regular phones. The company has cycled through various owners, including EBay. By 2011, Skype was controlled by a consortium of investors and shopping itself to potential acquirers including Google and Microsoft even as it prepared for an initial public offering.
Keen to reduce Microsoft's reliance on the personal computer, then-CEO Steve Ballmer saw in Skype an internet brand that was so popular it had become a verb. Having erred previously by acquiring No. 2 players to save money, Ballmer decided to buy the leading incumbent and pay a 40% premium over what Skype valued itself at the time.
"It was the biggest asset in the space at the time with the most recognized brand," says Lori Wright, who joined the Skype team as general manager last year from video-conference rival BlueJeans. "It was an opportunistic way for Microsoft to enter into something that was going to be significant."
After the acquisition, Microsoft executive and former Skype Chief Financial Officer Bill Koefoed was routinely reminded of Skype's popularity as a way to make cheap or free international calls. He recalls identifying himself to immigration officers on business trips overseas and constantly hearing variations of: I use Skype to call my grandmother! "Skype was such an iconic brand," he says.
Making companies the focus
Focusing on corporations was a reasonable strategy and one shared by Skype's prior management. Originally, Ballmer and company pledged to let Skype operate independently from Lync, Microsoft's nascent internet phone service for corporations. But two years later the company began merging the two into Skype for Business and folded that into Office.
Today, Microsoft is using Skype for Business to help sell subscriptions to its cloud-based Office 365 and steal customers from Cisco. Microsoft has essentially turned Skype into a replacement for a corporate telephone system — with a few modern features borrowed from instant messaging, artificial intelligence and social networking.
Teams, the company's year-old version of the Slack messaging app, is being merged with Skype for Business. LinkedIn, another acquisition, will provide work bios of the people Skype users are about to call. Drawing on Microsoft's pioneering work in artificial intelligence, Skype can now translate calls into 12 languages.
As proof that the strategy is working, Microsoft points to a roster of blue-chip customers. Among them is General Electric, which says it rolled out Skype for Business to 220,000 employees late last year and is logging 5.5 million meeting minutes a day. Accenture and some of the largest banks are also big users, according to Office 365 marketing vice president Ron Markezich.
In a Forrester survey of 6,259 information workers, 28% said they used Skype for Business for conferencing, compared with 21% for Cisco's products. Atkins, a U.K. engineering-design company that's part of SNC Lavalin Group, says its 18,500 workers use Skype for telephone service, conferences and sharing projects — to the tune of 10 million minutes a month. "We did a full competitor analysis but we trusted Microsoft's vision," says Atkins collaboration manager Nick Ledger, who says he likes how Skype is integrated with Office. "Very rarely do we have any problems."
Mutually exclusive goals
But Microsoft has paid a price for prioritizing corporations over consumers. The former seek robust security, search and the ability to host town halls; the latter seek ease of use and decent call quality. Inevitably, the complexity of the corporate software crowds out the simplicity consumers prefer. While the company maintains two separate apps, the underlying technology is the same and it's built with workers in mind.
Skype has tried to be all things to all people, "and almost all those things are executed better elsewhere," says Matthew Culnane, a user experience and content strategist at the U.K.'s Open University.
It doesn't help that Microsoft keeps overhauling the app. A redesign last summer sent ratings plunging. In a scorching Twitter commentary, security journalist Brian Krebs said that finding basic buttons was a pain and that the recent update was "probably the worst so far." The tweet — and retweets — got the attention of Skype's social network team. "Brian, we're sorry to hear this," a representative replied. "Would love to hear more feedback and see if there's anything we can help with."
"There was a demographic that loved Skype for what it was; it was clean and simple," says Carolina Milanesi, an analyst at Creative Strategies. "That's no longer the case." Milanesi once paid for a Skype subscription for her mother in Italy. Then her mother got an iPad, and now they talk on Apple Facetime. Millions do the same, despite the fact that Skype apps are a download away on iPhone and Android smartphones and tablets.
Microsoft's focus on the corporate market may also have blinded it to the rise of WhatsApp, Facebook Messenger and Tencent's WeChat. Microsoft killed off Windows Live Messenger five years ago, right when WhatsApp was amassing hundreds of millions of users worldwide. The instant messaging service now has 1.5 billion users and has started adding key Skype features. Meanwhile, upstarts such as Discord, a free voice and text chat app for gamers, are gaining users.
Complaints about quality
People who have remained loyal to Skype despite all the alternatives complain most about service quality — calls that don't connect, connections that drop every other word, address books that disappear after software updates. Business customers have similar issues too, according to Forrester analyst Nick Barber. "It's not uncommon for me to talk to companies that have Skype for Business, yet they are still looking at other options because it's not working for them," he said. "It's usually around the call quality and consistency both with audio and video."
Microsoft says it takes quality seriously and tracks dropped calls to ascertain what went wrong. Wright says sometimes the customer's network is at fault, not Skype. She argues that most companies are struggling to perfect the technology. "People get frustrated that it doesn't work like dial-tone and say 'I am just going to switch to the next app or service,' only to find out that the next service has the same issue," she said. "We are making rapid progress."
Downloads of Skype's Android app reached 1 billion in October, although Microsoft doesn't say how often people log on. Ratings are starting to recover from the initial nosedive as customers become accustomed to the changes. "It's a really radical redesign, so we thought there was going to be a pretty negative reaction; we were braced for that," Wright says. "What we are seeing now is they don't hate it anymore."
Bass and Lanxon write for Bloomberg.
---