Snap acquires location-tracking start-up Placed, reportedly for $200 million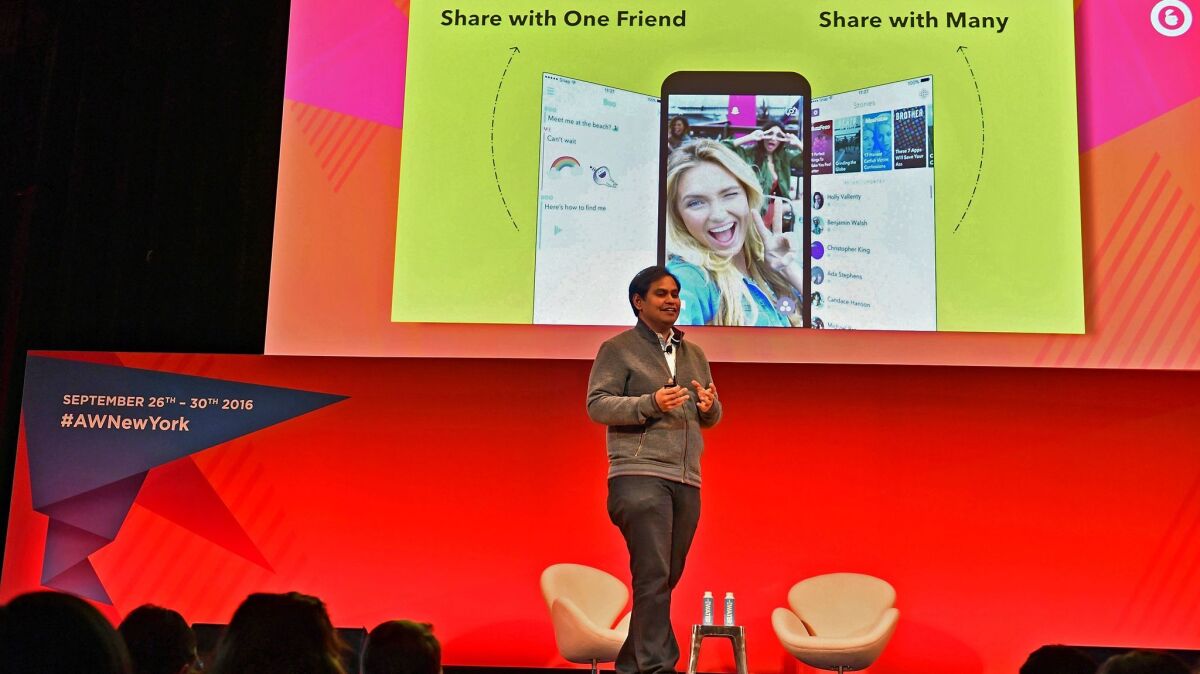 Snapchat maker Snap Inc. acquired a Seattle start-up that tracks the location of smartphones to help businesses and advertisers learn more about consumer behavior.
Terms of the deal for Placed Inc. were not disclosed in an announcement Monday, but Geekwire reported that it was worth up to about $200 million, which would make it Snap's biggest announced purchase.
Placed's tracking could help Snapchat advertisers, which have included retailers such as Macy's and McDonald's, see whether commercials and other ads on the chat app get people into stores soon afterward.
Snap launched a similar measurement feature this spring, but Placed has years more experience and the ability to help advertisers compare effectiveness across multiple apps. Questions about the payoff of Snap's novel ad formats, including fleeting digital stamps, are among the top reasons companies are holding back from spending more on Snapchat, according to financial analysts.
Snap, based in Venice, plans to keep Placed in Seattle and allow it to operate independently. That may be unique for Snap, which has more deeply integrated past acquisitions.
Placed will continue to work with other ad-sellers, such as popular websites, and data about other customers is expected to be kept separate from information tied to Snapchat operations.
Placed follows the location of smartphones by paying app developers to include its software in their apps. The company also gathers data by offering gift cards and other rewards to users of its survey app.
David Shim, Placed founder and chief executive, now reports to Snap Chief Strategy Officer Imran Khan, who heads advertising initiatives.
In a brief blog post, Shim, who has worked in online advertising since 2002, said more than $500 million in ads has been tracked through Placed in the last year.
Placed, which has more than 100 employees, raised over $13 million in venture capital funding.
Twitter: @peard33