Teen advocacy groups ask FTC to block Facebook privacy changes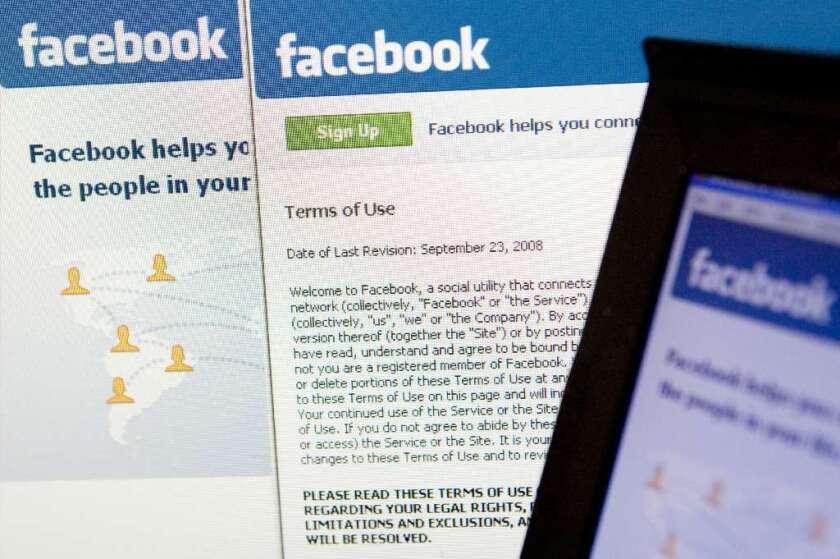 SAN FRANCISCO -- A coalition of more than 20 public health, youth and consumer groups that advocate for the health and welfare of teens are raising concerns about the potential negative effects of proposed changes to Facebook's privacy policy and are calling on the Federal Trade Commission to block the changes.
The American Academy of Pediatrics, the National Collaboration for Youth, Pediatrics Now and Yale Rudd Center for Food Policy and Obesity are among those groups objecting to new language under which parents or legal guardians would automatically give their permission for Facebook to use the name, image and personal information of teens in advertisements on the service.
In a letter to the Federal Trade Commission on Tuesday, the groups said the proposed changes would expose teens to the same ad targeting and data collection as adults.
"It is essential, when teens are involved, that the FTC ensure that Facebook is engaged in fair marketing practices, including its terms of service," the letter said. "Facebook has positioned itself to take full commercial advantage of all the social interactions of adolescents on its online platforms, using a myriad of data-enabled marketing techniques little understood by the average user."
Dr. Gwenn O'Keefe at Pediatrics Now said in a statement that "it's in everyone's interest that Facebook create an environment that is appropriate and healthy for the development of teens."
A Facebook spokeswoman did not immediately respond to a request for comment.
The letter is the latest escalation in the pushback from consumer watchdog groups that have asked the FTC to stop Facebook from making changes they say would make it far easier for the company to use the names, images and personal information of its nearly 1.2 billion users -- including teens -- to endorse products in ads without their consent.
At issue: Facebook wants to put in place new language that requires users to give the company permission to use their name, image and personal information in advertising.
Last week Facebook said it planned to update its privacy policy with new language in the next few days.
Facebook announced the proposed language two weeks ago to a firestorm of negative comments on its website.
The Menlo Park, Calif., company was supposed to make the update to its policy two weeks ago but delayed the decision after a coalition of six consumer watchdog groups asked the FTC to block the changes.
"We want to get this right and are taking the time to review feedback, respond to any concerns, and clarify the explanations of our practices," Facebook said in an emailed statement. "We routinely discuss policy updates with the FTC and are confident that our policies are fully compliant with our agreement."
Facebook contends it must change the language in its policy to comply with a judge's order in the settlement of a class-action lawsuit brought by consumers who were angry that their names and photos were used to endorse products in ads on Facebook.
Consumer watchdogs say the new language violates a settlement Facebook reached with the FTC in 2011 after it was alleged that the company violated users' privacy when it changed default settings to make more of their information public.
ALSO:
Facebook talking to FTC about changes to privacy policy
With privacy battle brewing, Facebook won't update policy right away
Facebook under fire from privacy watchdogs over 'Sponsored Stories' ads
---