Microsoft said to be slicing tablet software's cost to spur sales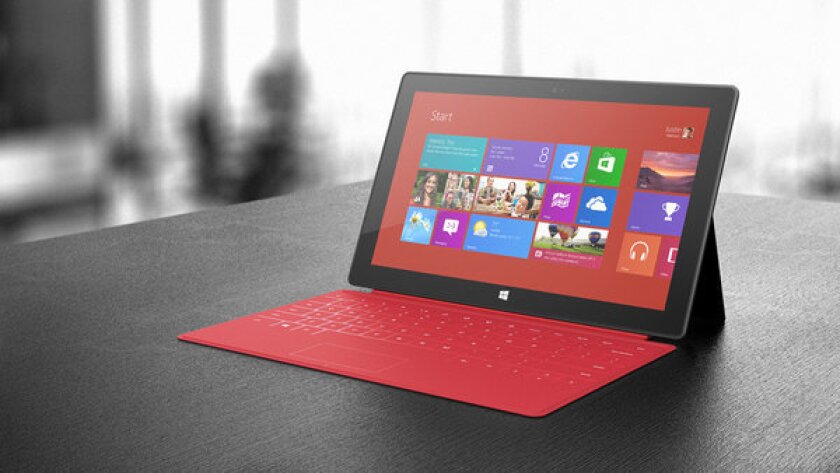 Microsoft has had a hard time competing in the tablet market, but the company reportedly plans to begin charging less for its Windows software for small tablets in order to spur sales.
To encourage more companies to make tablets running its Windows RT operating system, the Redmond, Wash., tech giant plans to charge them less for the software, which is a light version of Windows 8 designed specifically for tablet devices. The price cut, which would affect Windows RT for small tablets, would allow the manufacturers to sell tablets at lower prices.
Bloomberg reported the price-cut plan Monday, citing unnamed sources. Microsoft, which doesn't typically talk about how much it charges manufacturers for software, could not be reached for comment.
PHOTOS: Top Cyber Attacks of 2013
Microsoft released Windows RT in October with the launch of its Surface tablet. However, Microsoft has had a hard time gaining ground on Apple, and for the most part, many of its manufacturing partners have steered clear of launching products using Windows RT, citing a lack of demand.
For now, only Dell and HTC have launched or plan to launch devices running Windows RT.
Microsoft is hoping a lower software cost will get more manufacturers on board and thus get more Windows RT devices in the market.
ALSO:
Play to stay fit with Fitocracy fitness app
Hulu TV apps get a new look and a kids section
---