Top Google searches of 2014: Robin Williams, World Cup, Ebola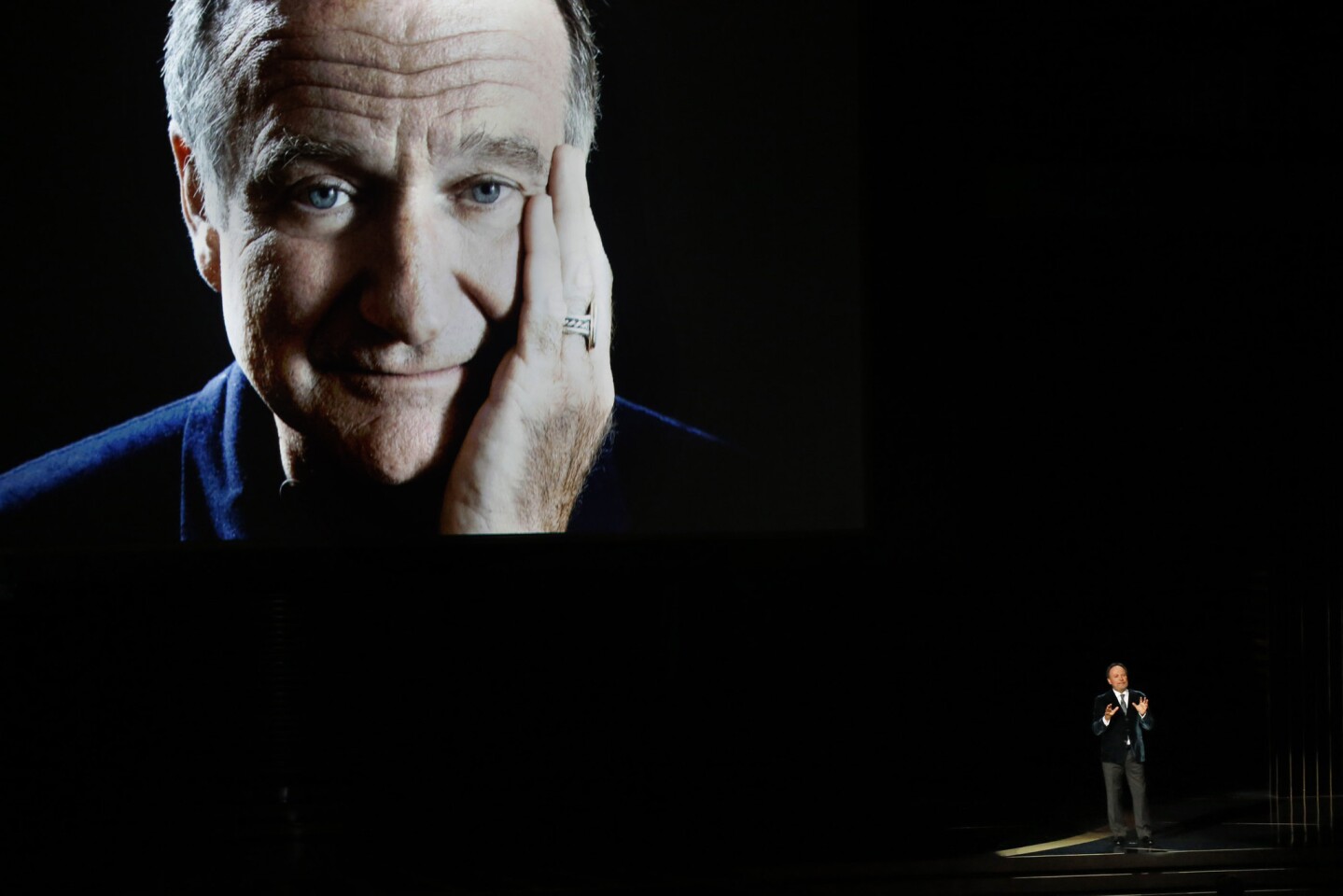 Comedian Billy Crystal pays tribute to the late Robin Williams onstage during the 66th Annual Primetime Emmy Awards at Nokia Theatre L.A. LIVE.
(Robert Gauthier / Los Angeles Times)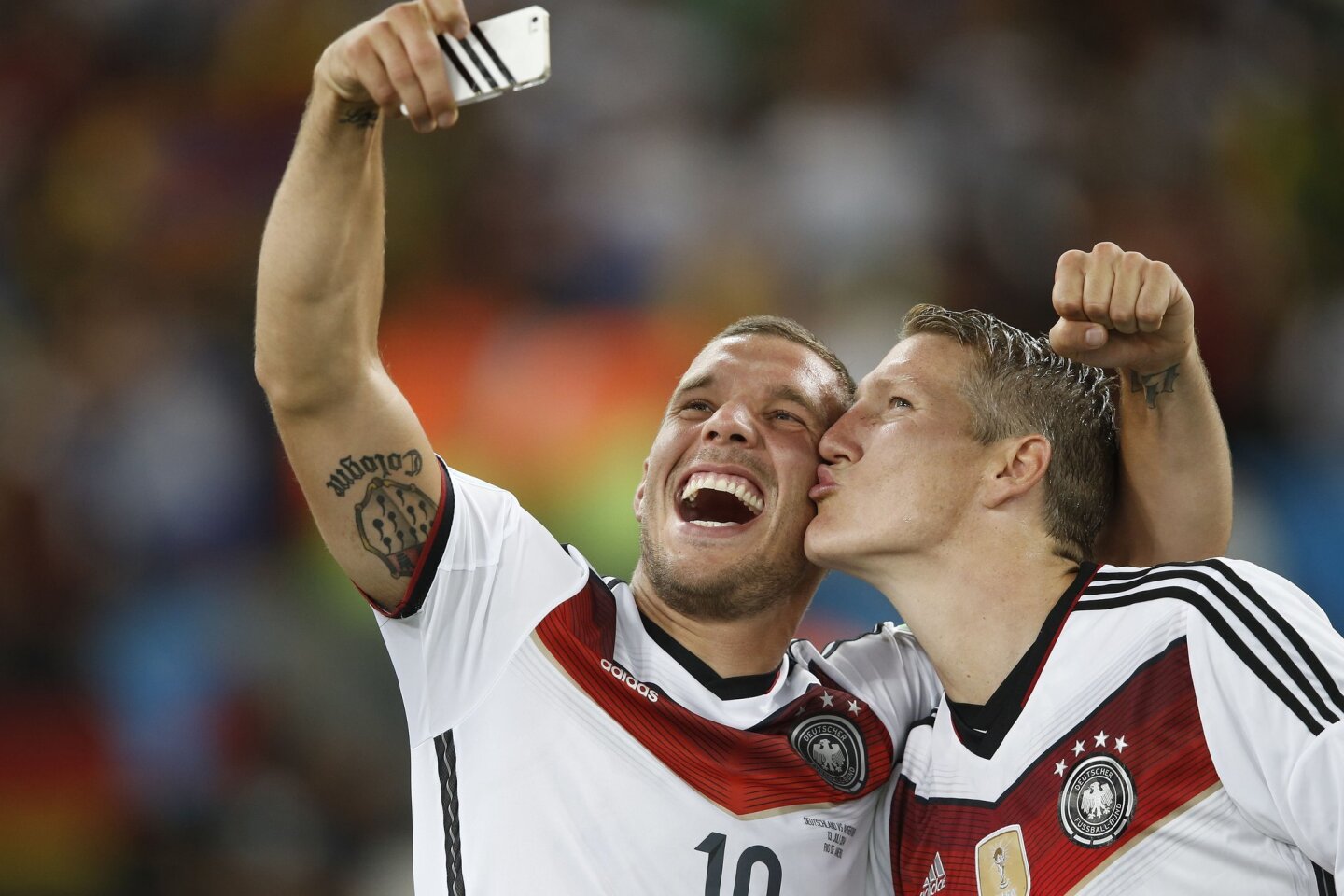 Germany forward Lukas Podolski, left, and midfielder Bastian Schweinsteiger take a 'selfie' after their victory in extra-time in the final match between Germany and Argentina for the FIFA World Cup.
(Adrian Dennis / AFP/Getty Images)
A healthcare worker dons protective gear before entering an Ebola treatment center in the west of Freetown, Sierra Leone.
(Michael Duff / Associated Press)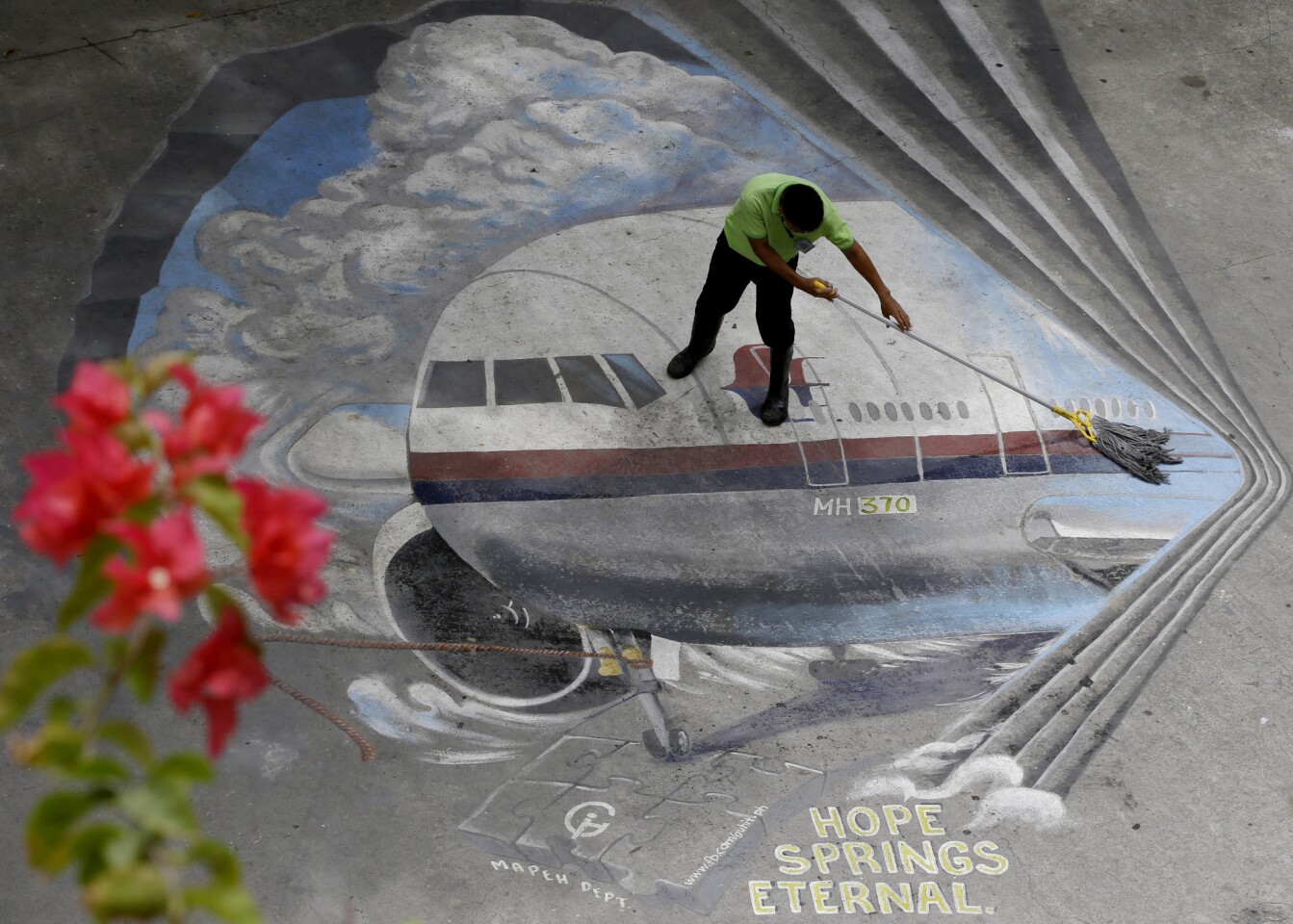 A school utility worker mops a mural depicting the missing Malaysia Airlines Flight 370 at the Benigno "Ninoy" Aquino High School campus in the City of Makati, east of Manila, Philippines.
(Bullit Marquez / Associated Press)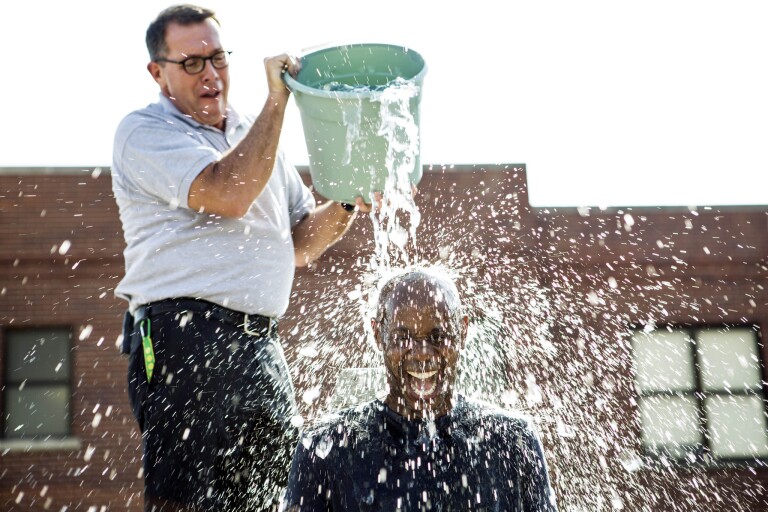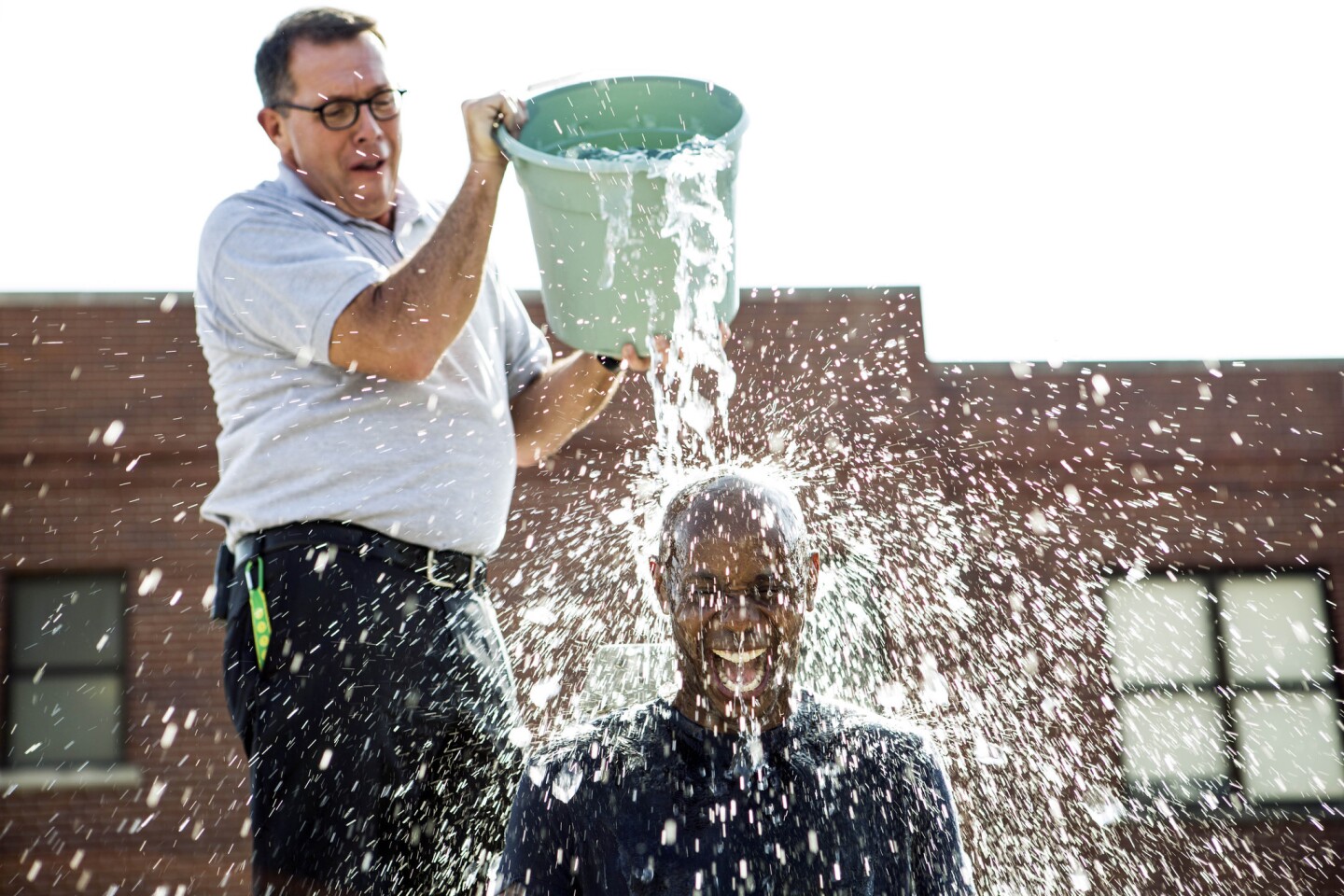 Principal Randy Thompson of Idlewild Elementary School pours a bucket of ice water over Shelby County Schools Superintendent Dorsey Hopson as part of the ALS Ice Bucket Challenge in Memphis, Tenn.
(Brad Vest / Associated Press)
Singer Conchita Wurst, representing Austria, performs the song "Rise Like a Phoenix" during the final of the Eurovision Song Contest in the B&W Halls in Copenhagen, Denmark. Wurst won the competition.
(Frank Augstein / Associated Press)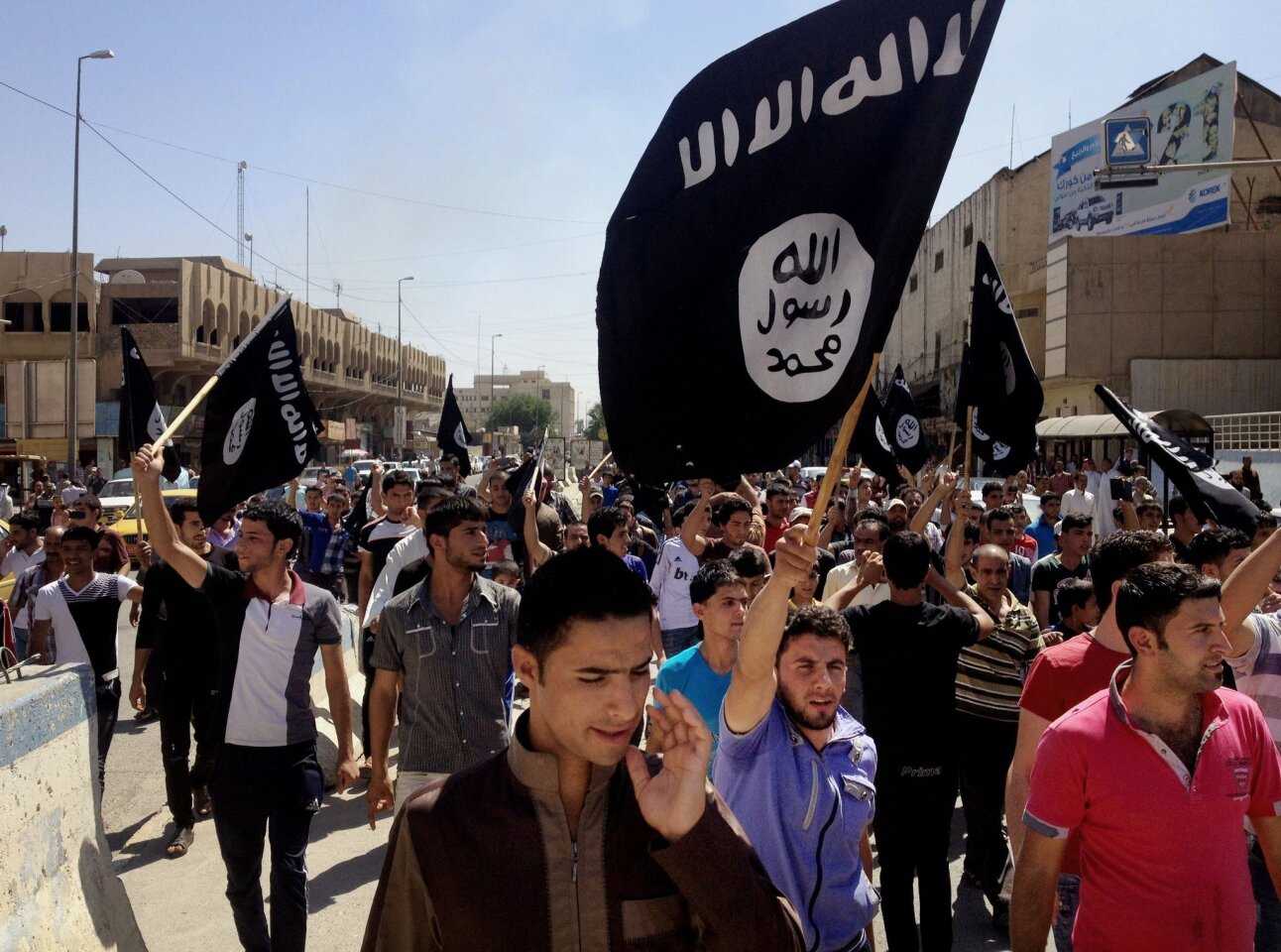 Demonstrators chant pro-Islamic State slogans as they carry the group's flags in Mosul, Iraq.
(STR / Associated Press)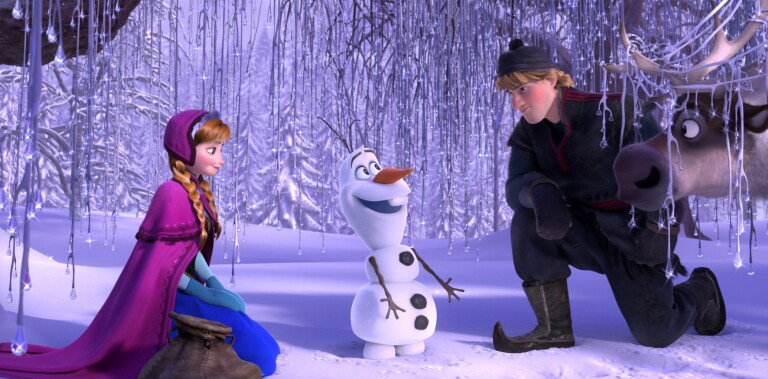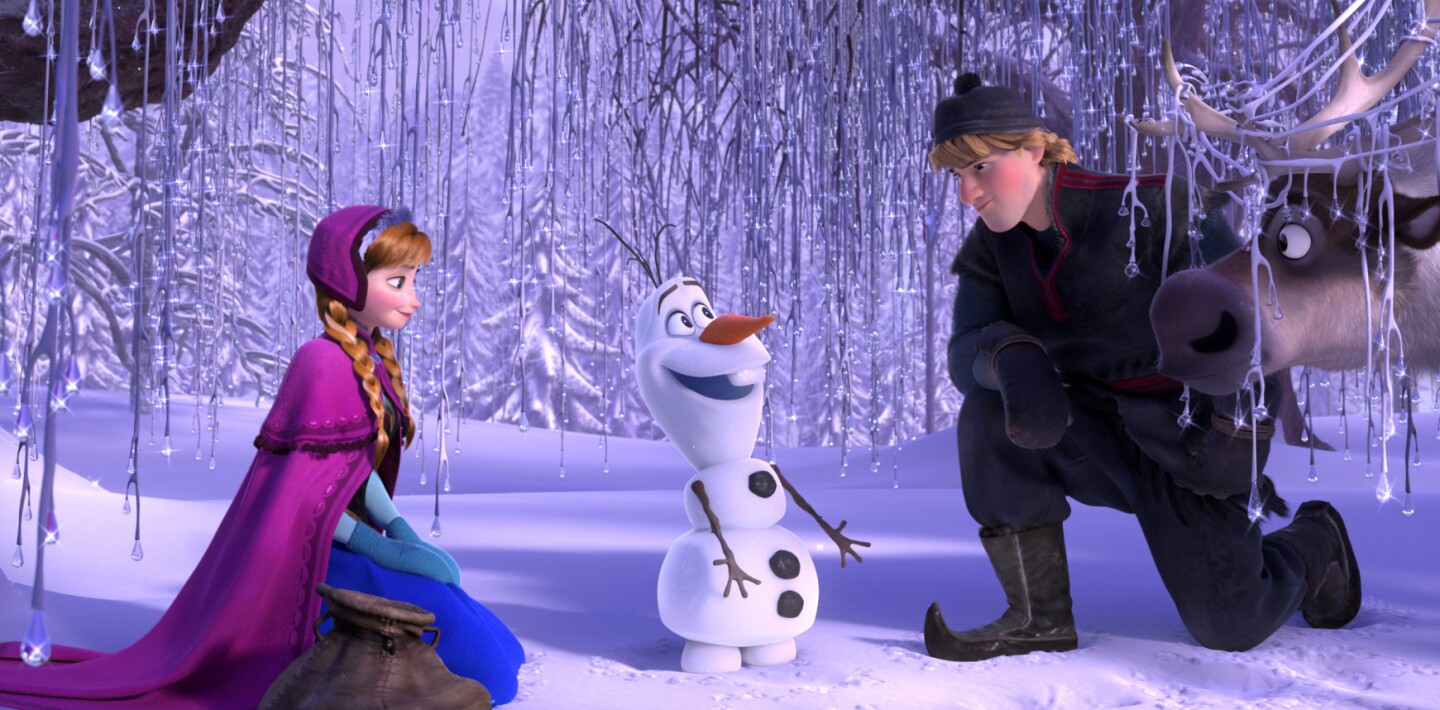 From left, Anna, voiced by Kristen Bell; Olaf, voiced by Josh Gad; and Kristoff, voiced by Jonathan Groff, in a scene from the animated Disney feature "Frozen."
(Disney)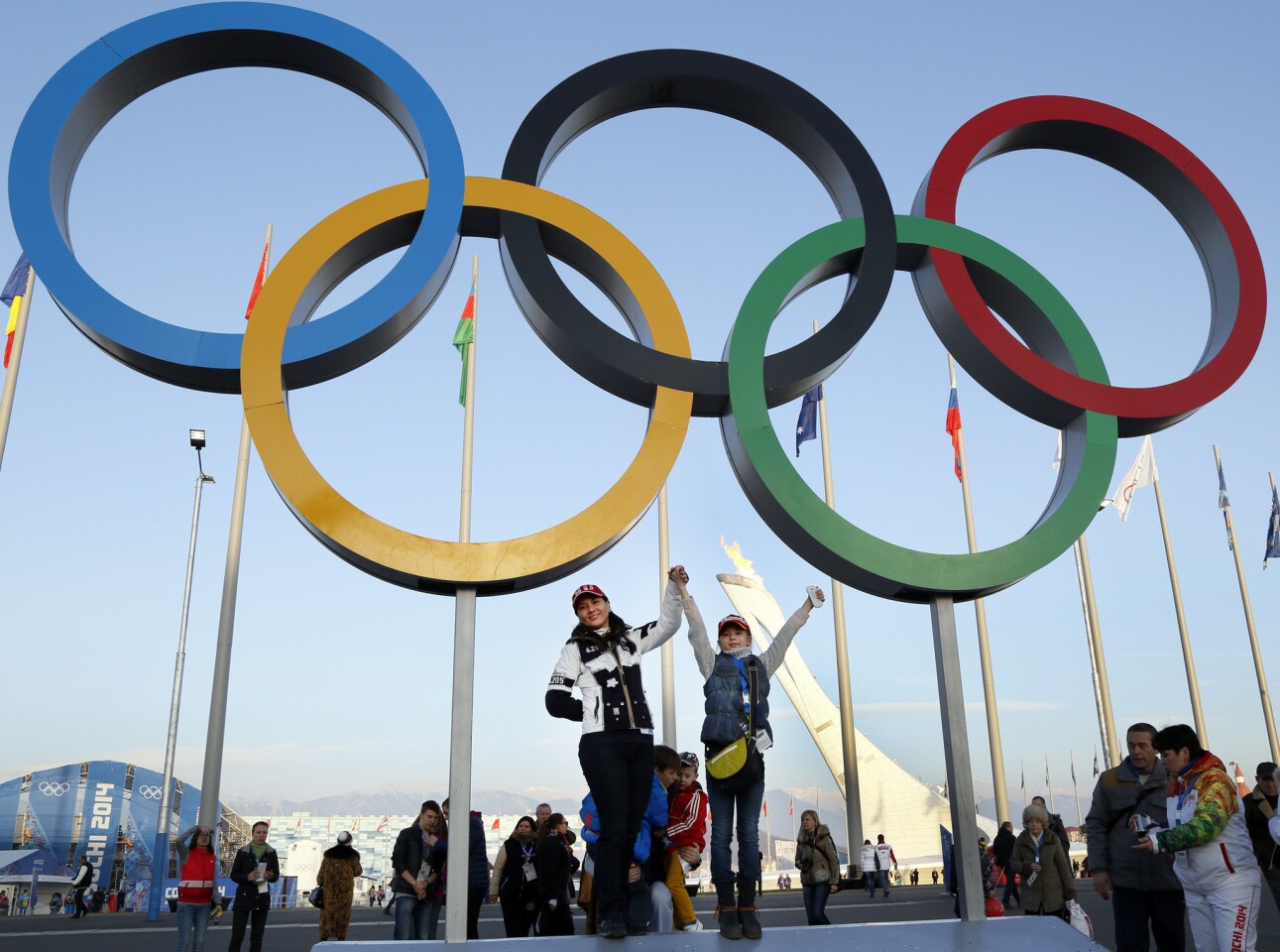 Tourists pose in front of the Olympic rings during the 2014 Winter Olympic Games in Sochi, Russia.
(Gary Ambrose / Los Angeles Times)
Sorry Kim Kardashian, you didn't break the Internet this year. The honor of being the No. 1 trending search on Google actually went to Robin Williams.
The Mountain View, Calif., search engine giant released its annual list of top trending items Tuesday. Williams led the list of trending searches in the U.S. and globally, followed by the World Cup, Ebola and Malaysia Airlines.
"The passing of beloved comedian and actor Robin Williams shook the world, bringing many people online to search for more information and to remember," Google said in a release announcing its trending search items. "There was even an uptick in searches related to depression tests and mental health in the days following his death."
Google users also checked out Williams' roles in "Aladdin" and "Dead Poets Society" and viewed GIFs and memes of the actor.
Trending searches are the ones that had the highest spike in traffic over a sustained period in 2014 compared with 2013.
Check out the full lists below and watch a YouTube video of the year.
Global Trending Searches
Robin Williams
World Cup
Ebola
Malaysia Airlines
ALS Ice Bucket Challenge
Flappy Bird
Conchita Wurst
ISIS
Frozen
Sochi Olympics
U.S. Trending Searches
Robin Williams
World Cup
Ebola
Malaysia Airlines
Flappy Bird
ALS Ice Bucket Challenge
ISIS
Ferguson
Frozen
Ukraine
U.S. Trending People
Jennifer Lawrence
Kim Kardashian
Tracy Morgan
Ray Rice
Tony Stewart
Iggy Azalea
Donald Sterling
Adrian Peterson
Renee Zellweger
Jared Leto
U.S. Trending How to...?. (FYI, last year's was "How to twerk...")
How to Airdrop
How to Contour
How to Vote
How to Kiss
How to Craft
How to Colorblock
How to Wakeboard
How to Refurbish
How to Delegate
How to DIY
U.S. Trending What is...?
What is Ebola?
What is ALS
What is ISIS?
What is Bitcoin?
What is Asphyxia?
What is Gamergate?
What is WhatsApp?
What is MERS?
What is Hamas?
What is Airdrop?
U.S. Trending Celebrity Losses
Robin Williams
Joan Rivers
Philip Seymour Hoffman
Maya Angelou
Jan Hooks
Harold Ramis
Shirley Temple
Lauren Bacall
Mickey Rooney
James Avery
U.S. Trending World Cup Matches
Argentina vs Netherlands
Germany vs Argentina
USA vs Germany
Argentina vs Switzerland
Brazil vs Netherlands
Netherlands vs Mexico
Brazil vs Chile
USA vs Belgium
Argentina vs Belgium
USA vs Portugal
U.S. Trending Donations
Donate to ALS
Donate to Ebola
Donate to Breast Cancer
Donate to Goodwill
Donate for Veterans
Donate Blood
Donate Cars
Donate Bone Marrow
Donate Books
Donate Cell Phones
U.S. Trending IPOs
Alibaba IPO
GoPro IPO
King Digital IPO
Virgin America IPO
Castlight Health IPO
Weibo IPO
Coupons.com IPO
HubSpot IPO
Lending Club IPO
GrubHub IPO
Global Trending Consumer Electronics

iPhone 6
Samsung Galaxy S5
Nexus 6
Moto G
Samsung Note 4
LG G3
XBox One
Apple Watch
Nokia X
iPad Air
Global Trending People
Jennifer Lawrence
Kim Kardashian
Julie Gayet
Tracy Morgan
Renee Zellweger
Jared Leto
Lorde
Matthew McConaughey
Amal Alamuddin
Donald Sterling
Follow Andrea Chang on Twitter.
---