Twitter finds 1,062 more accounts linked to Russian agency accused of election meddling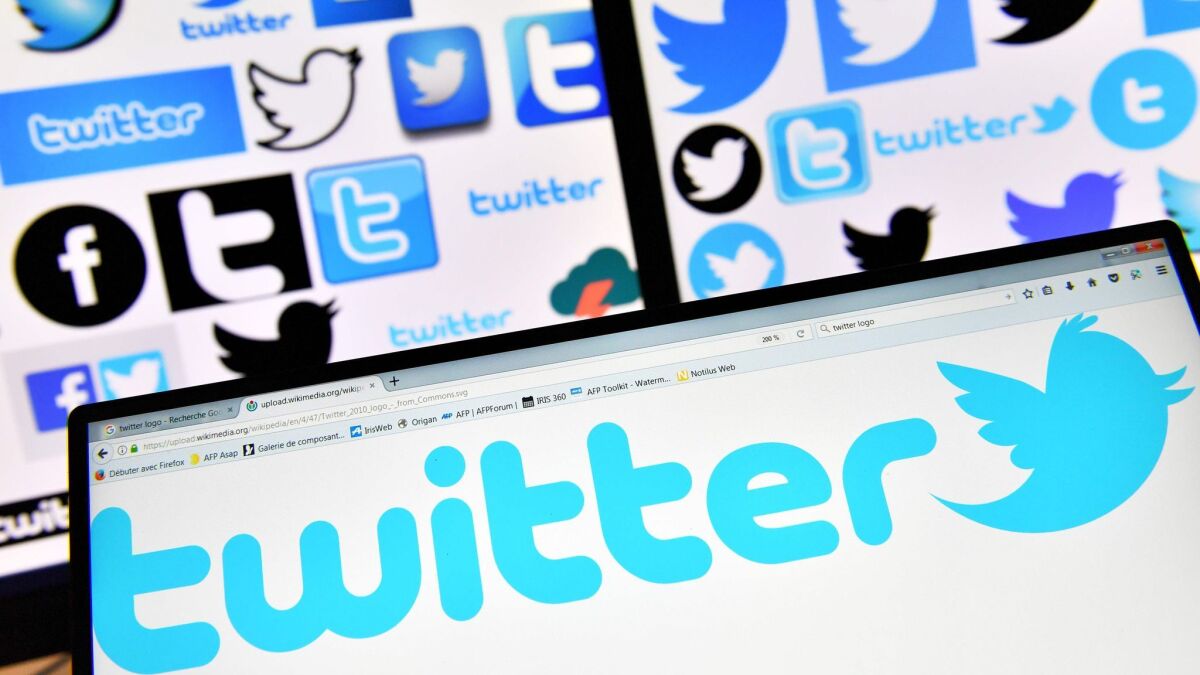 Bloomberg
Twitter Inc. said it found another 1,062 accounts linked to the Russian government-backed Internet Research Agency accused of trying to influence the 2016 U.S. presidential election.
The social media company said it's emailing notifications to 677,775 people in the United States who followed one of these accounts or retweeted or liked a tweet from these accounts during the election period. The new IRA accounts are in addition to 2,752 accounts Twitter found and disclosed last year.
All those IRA-related accounts have been suspended, and the company is sharing information about them with congressional investigators who are reviewing potential manipulation in the 2016 election. During the time period Twitter investigated, the 3,814 identified IRA-linked accounts posted 175,993 tweets, about 8.4% of which were related to the election, Twitter said in a blog post.
"After the 2016 election, we launched our Information Quality initiative to further develop strategies to detect and prevent bad actors from abusing our platform," the San Francisco company said in the post. "We have since made significant improvements, while recognizing that we have more to do as these patterns of activity develop and shift over time."
Last year, when Twitter first disclosed the IRA-related accounts, it also revealed that more than 36,000 Russian-linked accounts generated about 1.4 million automated, election-related tweets. On Friday, it said it found 13,512 additional such bots, for a total of more than 50,000.
Lawmakers have sharply criticized social media companies for taking too long to recognize the seriousness of the Russian attempts to sow discord among U.S. voters. Twitter said that in preparation for the 2018 midterm elections it would verify major party candidates for all statewide and federal offices, with open "lines of communication" to federal and state officials. The company has also banned Russian state media accounts from buying ads and is creating a "transparency center" to show how much political campaigns spend on advertising, the identity of the organization funding the campaign, and what demographics the ads targeted.
Twitter's announcement Friday came after Facebook Inc. said it would show people which Russian propaganda pages or accounts they had followed or liked on its social network.
Wang writes for Bloomberg.
---