Two tech executives quit Mark Zuckerberg's Fwd.us political group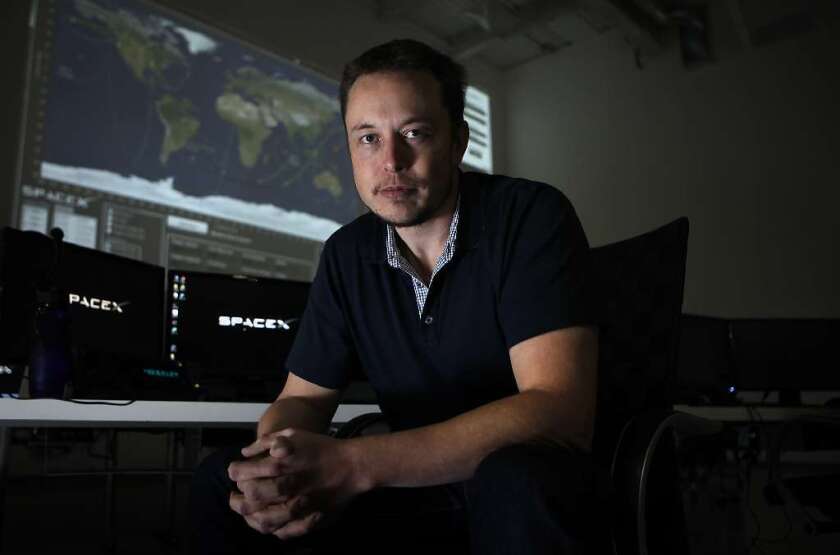 SAN FRANCISCO -- Two prominent Silicon Valley entrepreneurs have quit Facebook Chief Executive Mark Zuckerberg's political advocacy group Fwd.us after protests from environmentalists and liberal groups, a person familiar with the situation said late Friday.
Elon Musk, the billionaire co-founder of electric car maker Tesla Motors, chief executive of SpaceX and chairman of solar-energy company Solar City; and David Sacks, CEO and founder of Yammer, both have withdrawn from Fwd.us.
Zuckerberg launched Fwd.us last month to focus on bringing about comprehensive immigration reform. It has employed some controversial tactics including running three television ads to support senators in their home states, including praising one for supporting the Keystone XL pipeline. The ads quickly drew the ire of environmentalists and liberal groups, some of which pledged to pull ads from Facebook for two weeks.
PHOTOS: The top smartphones of 2013
"We recognize that not everyone will always agree with or be pleased by our strategy -- and we're grateful for the continued support of our dedicated founders and major contributors," Fwd.us spokeswoman Hansen said in a statement. "Fwd.us remains totally committed to supporting a bipartisan policy agenda that will boost the knowledge economy, including comprehensive immigration reform."
Fwd.us has drawn fire from some in the technology industry who did not care for its tactics. It has an impressive roster of backers, including Microsoft founder Bill Gates and Google Executive Chairman Eric Schmidt and has raised about $40 million, according to a person with direct knowledge of the group who was not authorized to speak publicly.
The group, which has technology executives of different political stripes, aims to appear credible to conservatives and be truly bipartisan, this person said. He said Fwd.us does not anticipate any further defections.
"In Silicon Valley, people are willing to be pragmatic," the person said.
Musk and Sacks were uncomfortable with the publicity the ads had generated, he said.
Neither Musk nor Sacks could be reached for comment.
In a statement to technology blog All Things D, Musk said: "I agreed to support Fwd.us because there is a genuine need to reform immigration. However, this should not be done at the expense of other important causes."
Zuckberg is the face and main backer of Fwd.us, but the organization is run by Silicon Valley entrepreneur Joe Green, his college roommate.
Fwd.us co-founder Jim Breyer, a venture capitalist at Accel Partners and an early investor in Facebook, said "passing major reform will require some different and innovative tactics."
Reuters was the first to report on the Fwd.us defections.
ALSO:
Zuckerberg's advocacy ads under fire

Facebook CEO Zuckerberg launches lobbying vehicle Fwd.us
Mark Zuckerberg's Fwd.us draws fire from some in the tech industry
---