Uber reveals how white and male its workforce is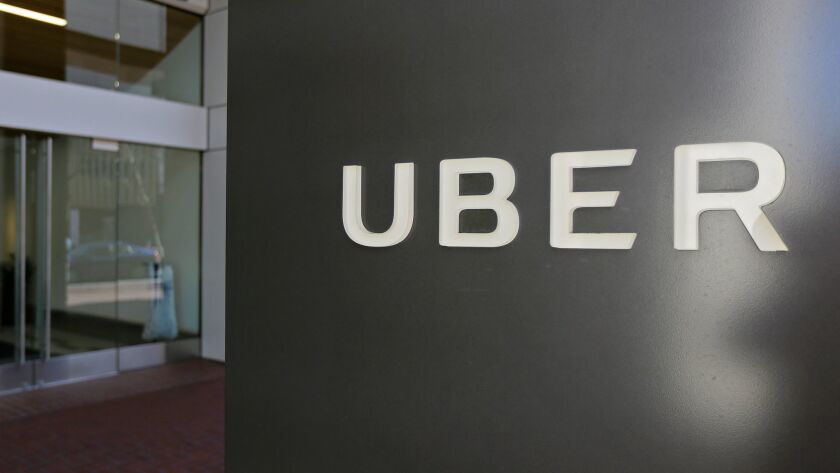 Uber Technologies Inc. shed light on the gender and racial diversity of its workforce for the first time Tuesday, releasing a batch of data that even its recruiters reportedly couldn't access.
The numbers show the ride-hailing giant is enduring the same struggles as much of the tech industry to attract Latino, black and female employees. But the findings are likely to cut a sharper path through Uber, which has faced damaging accusations in recent months about discrimination in the workplace.
The San Francisco company's reputation — long stung by Chief Executive Travis Kalanick's penchant for brash remarks — has suffered further in the month since a former employee alleged that company officials covered up her complaints of sexual harassment. More stories from around the world have followed, claiming an uncomfortable work environment at Uber, and more than one high-level executive has departed the company over similar concerns.
Uber has said that by the end of April, it wants to publicize the results of an investigation into its culture that's being led by former U.S. Atty. Gen. Eric H. Holder Jr. The diversity data released Tuesday was cast as a first step toward being more transparent about its inner workings.
Uber's global workforce of about 12,000 people is 64% male, and only 15% of its technology workers are women. Men hold 78% of the leadership roles in the company, and among Uber's technology workers, men hold nearly 89% of the leadership roles.
The company didn't release data about the racial makeup of its global workforce. But it offered that of its 5,900 U.S. employees, 50% are white, 31% are Asian, 9% are black and 6% are Latino.
About 77% of its U.S. leadership roles are held by whites. And nearly 95% of its U.S. technology workers are white or Asian. The U.S. customer support teams, meanwhile, appear to have the greatest racial and gender diversity.
Uber's data doesn't include information about its drivers, who are classified as independent contractors rather than employees.
Uber released figures to show that its pace of hiring women and racial minorities has picked up in the last 12 months. And the company announced it is overhauling recruiting strategies. Bloomberg reported last week that even people in charge of trying to bring in more diverse job candidates didn't have data about the diversity of the company's workforce.
On Tuesday, Kalanick said Uber was late in releasing the numbers, and his human resources chief thanked employees for pushing the company to publish the data as many other tech firms have done.
Lyft, Uber's top U.S. rival in ride-hailing, declined Tuesday to immediately release comparable demographic data about its employees.
Uber executives introduced a pledge to spend $3 million over the next three years with organizations trying to help underrepresented groups in tech break into the industry.
The privately held firm has raised about $12 billion from investors, valuing it at $69 billion.
Freada Kapor Klein, an Uber investor who co-runs a diversity institute and has demanded changes to the company's hard-charging culture, expressed disappointment Tuesday that Uber's leadership seemed to become galvanized only after several public crises. But, she said, Uber executives have a "big opening to get this right" and "a big strategic advantage over other tech companies."
For instance, Klein said, Uber employs many minorities in nontechnical jobs. (Indeed, Latino and black workers make up a larger share of Uber's nontechnical workforce than Google's or Facebook's.) She said that by providing proper training and mentorship, Uber could usher such employees into technical fields.
Uber also said Tuesday that 15% of its U.S. employees are in the country on work visas — information that most other companies do not publish in their diversity reports. The disclosure comes as numerous companies in the tech industry and beyond worry about how the Trump administration will affect their workforces. President Trump has called for tightening the United States' borders.
Twitter: @peard33
---
UPDATES:
2:05 p.m.: This article was updated with comment from an Uber investor and with Lyft's declining to immediately release demographic information.
This article was originally published at 11:10 a.m.
---
Your guide to our new economic reality.
Get our free business newsletter for insights and tips for getting by.
You may occasionally receive promotional content from the Los Angeles Times.