Uber hires Eric Holder to investigate sexual harassment claims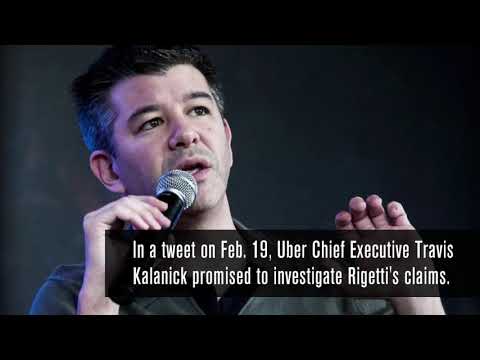 Uber has hired former U.S. Atty. Gen. Eric H. Holder Jr. to help investigate claims of sexual harassment and discrimination. (Feb. 21, 2017)
The Washington Post
Uber has hired former U.S. Atty. Gen. Eric H. Holder Jr. to help lead an investigation into claims of sexual harassment and discrimination that a former female employee made public over the weekend in a highly circulated blog post.
Chief Executive Travis Kalanick told employees in a memo Monday that the review will be conducted in "short order" and that it will involve, among others, the participation of Arianna Huffington, founder of the Huffington Post and an Uber board member, and Liane Hornsey, the company's recently hired human resources chief.
Susan Fowler Rigetti wrote that during her year working as an engineer at Uber, she and other female staffers reported multiple instances of sexual harassment and discrimination to the company's human resources department.
Rigetti wrote that soon after starting at the company, she received messages from a manager stating he was in an "open relationship" and that he made advances toward her. When she reported the incident to human resources, Rigetti wrote, she was told it was the manager's first offense and she was advised to transfer teams. Rigetti wrote that she later learned other women also had complained about the same manager.
"It was such a blatant lie that there was really nothing I could do. There was nothing any of us could do. We all gave up on Uber HR and our managers after that," wrote Rigetti, who now works for online payment firm Stripe, according to her LinkedIn profile.
In a tweet on Sunday, Kalanick called the behavior described in Rigetti's blog post "abhorrent & against everything we believe in" and pledged that "anyone who behaves this way or thinks this is OK will be fired."
The allegations come as the San Francisco-based ride-hailing service is still containing fallout over Kalanick's former role as an advisor to President Trump and Uber's response to Trump's executive order banning travel to the U.S. by citizens from seven Muslim-majority countries.
Read more: Uber CEO Travis Kalanick quits Trump's advisory council; Elon Musk will stay on but objects to immigration order »
During last month's protests against the travel ban, Uber continued to provide rides to fliers arriving at New York's John F. Kennedy Airport even after the city's taxi drivers went on strike to show solidarity with protesters. That sparked a social media campaign calling on users to #DeleteUber, and those calls were renewed this weekend after Rigetti published her blog post.
In another incident, Rigetti alleges, all of the team's male engineers were given leather jackets as a company perk, but the female engineers were not because there were too few of them to qualify for a bulk discount. Rigetti reported the unequal treatment to human resources and subsequently was called into a meeting, she wrote.
"The HR rep began the meeting by asking me if I had noticed that *I* was the common theme in all of the reports I had been making, and that if I had ever considered that I might be the problem," Rigetti wrote.
In his memo, Kalanick told employees that the review conducted by Holder will investigate both Rigetti's claims and "diversity and inclusion at Uber more broadly."
"What is driving me through all this is a determination that we take what's happened as an opportunity to heal wounds of the past and set a new standard for justice in the workplace," Kalanick wrote to employees.
Uber is not the first Silicon Valley firm to face allegations of sex-based harassment and discrimination, and tech culture has been criticized in the past for being inhospitable to women and minorities. Many of the region's high-profile tech firms have come under fire for their lack of female and minority employees, particularly in engineering and other technical roles.
Kalanick wrote that 15.1% of Uber employees in scientist, product management and engineering roles are women, and that the company plans to publish a more comprehensive report on Uber's diversity in the coming months.
Uber representatives declined to comment for this story.
Earlier this year, Holder and his firm, Covington & Burling, were hired as independent counsel for the California Legislature in anticipation of legal and policy battles with the Trump administration.
Overly writes for the Washington Post. Times staff writer Melanie Mason contributed to this report.
ALSO
Column: Republicans make killing consumer protections a top priority
Tesla earnings preview: Analysts want details on Model 3 and Gigafactory
Most Super Bowl LI commercials were shot in L.A.; 84 Lumber's spot was filmed in Mexico