Uber reportedly cooperating with U.S. investigation on possible overseas bribes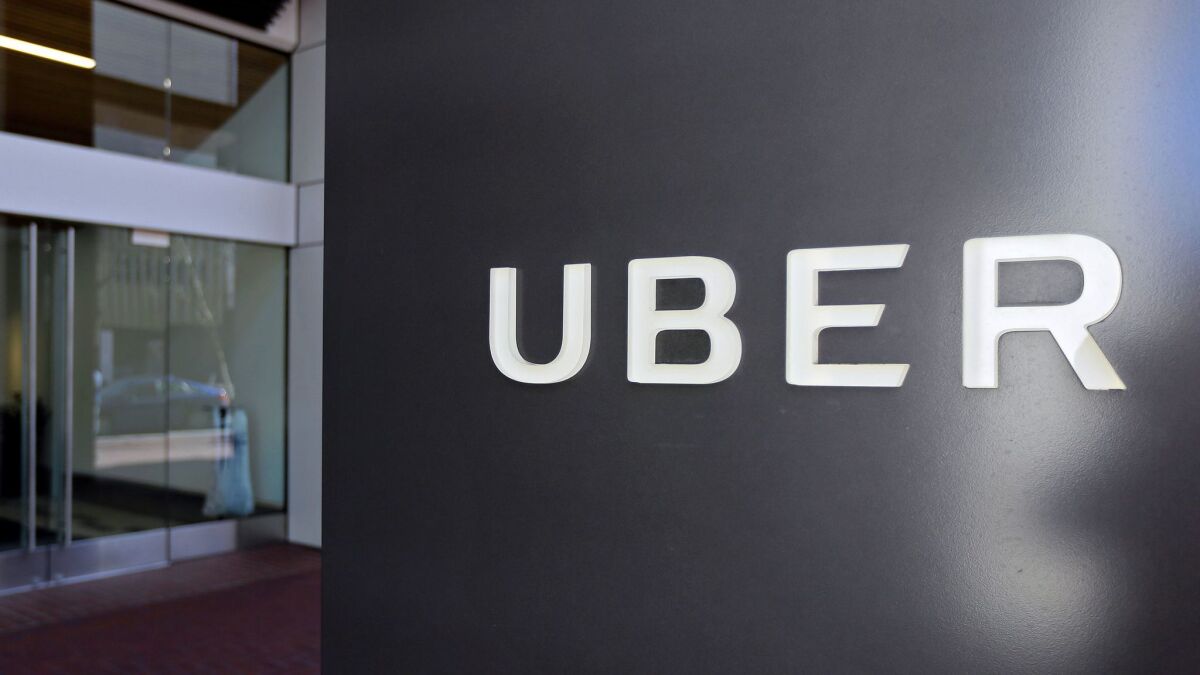 Uber is reportedly cooperating with a Justice Department investigation into whether the ride-hailing company bribed foreign officials.
The probe, first reported by the Wall Street Journal, adds to a long list of issues at the highly valued San Francisco firm. Uber has endured months of turmoil from companywide sexual harassment investigations, the resignation of its chief executive, Travis Kalanick, and uncertainty about the future of major initiatives. On Tuesday, the company announced that Dara Khosrowshahi, the chief executive of travel booking service Expedia, would take the same role at Uber.
The Foreign Corrupt Practices Act prohibits companies from paying off leaders of other countries to win favor in business. It's unclear what action investigators may be reviewing, but Uber has publicly faced questions about how it obtained medical records of a ride-sharing passenger in India.
The passenger had alleged that her driver raped her after a ride in 2014. But Uber, apparently doubting her story and facing criticism from Indian officials, obtained her medical records and distributed them internally. Uber confirmed in June that the executive who reportedly first got the records was no longer with the company.
Earlier this year, reports emerged that the Justice Department was looking into allegations that Uber employed tactics to circumvent law enforcement investigations into its practices.
Spokespersons for Uber and the Justice Department didn't immediately respond to a request for comment.
To read the article in Spanish, click here
Twitter: @peard33