Uber reportedly seeks to raise up to $2 billion in the leveraged loan market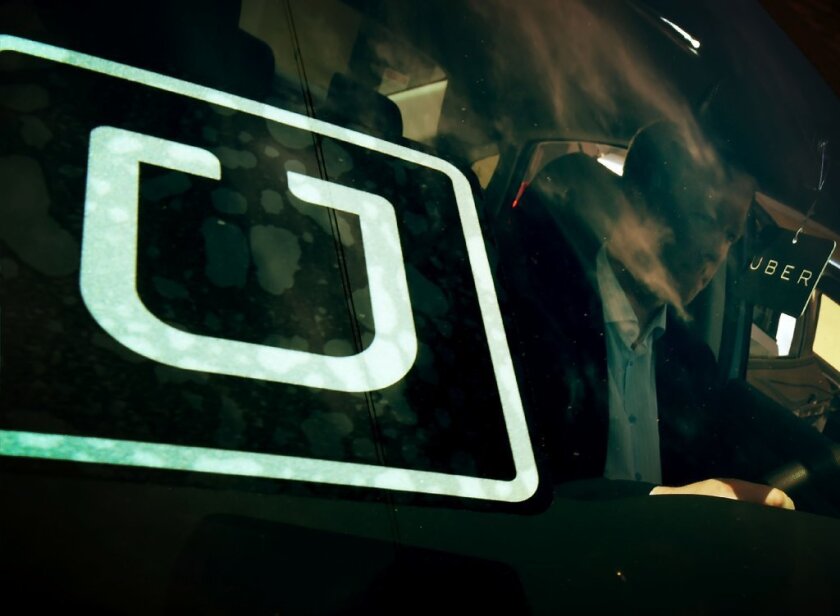 Uber needs cash to power its global expansion, but selling more equity could prove costly for the world's most valuable start-up.
That's why the ride-hailing giant is turning to the risky leveraged loan market, according to a person familiar with the matter.
Uber has hired Morgan Stanley and Barclays to sell a leveraged loan of $1 billion to $2 billion to institutional investors, the Wall Street Journal reported Tuesday. The move comes two weeks after Uber sold a $3.5-billion equity stake to a Saudi Arabian sovereign wealth fund.
Uber declined to comment.
See the most-read stories in Business this hour >>
Leveraged loans are similar to junk bonds in that they are deemed high risk, but return higher yields. That's something the company is apparently willing to stomach in exchange for preserving more ownership and value in its shares.
"The deal with the Saudis was for equity, so you're selling a piece of the company and splitting the upside," said Erik Gordon, a professor at the Ross School of Business at the University of Michigan. "If you sell debt, all you have to do is pay off that debt."
Despite a valuation of $62.5 billion, Uber remains thirsty for cash as it expands internationally. That's an increasingly expensive proposition, particularly in cutthroat markets such as China, where chief rival Didi Chuxing recently raised $1 billion in funding from Apple.
Contributing to the company's growing costs is its effort to recruit enough drivers to fend off competition. To help get more drivers behind a wheel, the company introduced an auto financing program this year – but such initiatives aren't cheap.
"Uber has become capital intensive," Gordon said. "That's why they're raising so much money. Think about how many cars you'll need to be the ride hailing leader in China."
According to the Journal, the deal would bring the amount raised in debt and equity by Uber to about $15 billion. The San Francisco company is reportedly hoping to pay borrowers interest rates of about 4% to 4.5%.
That may be too low considering Uber has no major fixed capital assets and appears to be burning through money to grow, said Gregory Sichenzia, a partner at securities law firm Sichenzia Ross Friedman Ference.
"It's a high risk instrument so you're going to pay 5% to 6% in this kind of environment," Sichenzia said. "But they need cash if they're going to expand to every market in the world."
Don't expect that cash to come from public markets anytime soon. Chief Executive Travis Kalanick has said an initial public offering may be as far as 10 years away.
Join the conversation on Facebook >>
"We are going to IPO as late as humanly possible," Kalanick recently said at a conference in Berlin, according to Business Insider. "It'll be one day before my employees and significant others come to my office with pitchforks and torches."
This has undoubtedly unnerved investors and irked venture capitalists who say Uber is setting its valuation too high with all its fundraising efforts – a strategy that could backfire wildly if the public market doesn't think the company is worth in excess of $60 billion.
"Many founders have been erroneously advised that IPOs are bad things and that the way to success is to 'stay private longer,'" Bill Gurley, an Uber investor and general partner at Silicon Valley venture capital firm Benchmark, wrote earlier this year. "Not only is an IPO better for your company (see Mark Zuckerberg and Marc Benioff on this subject), but an IPO is the best way to ensure the long-term value of your (and your employees') shares."
Twitter: @dhpierson
BUSINESS STORIES
Volkswagen announces an $11.3-million investment in California
In victory for Obama, court backs strict Internet regulation
Hollywood guilds back bill seeking to limit foreign visa abuse in the industry
---