Yahoo CEO apologizes in resume flap; board member Patti Hart to depart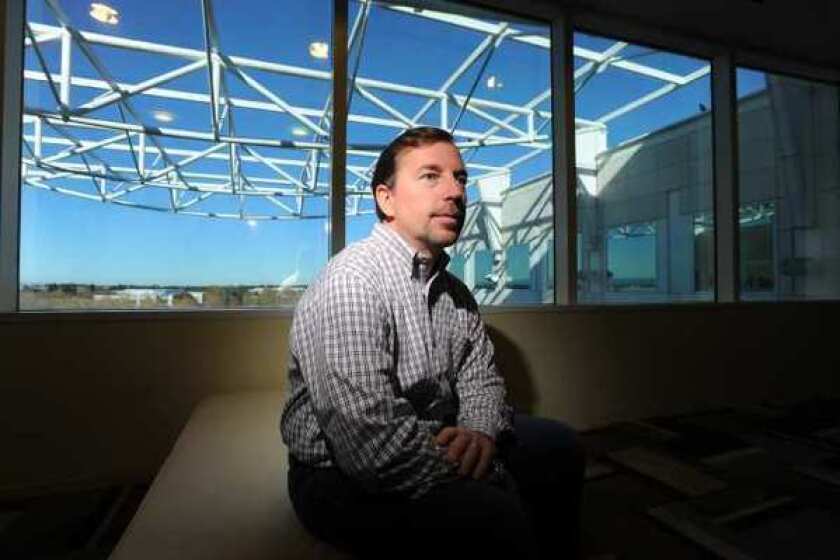 The fallout from Yahoo Chief Executive Scott Thompson's resume controversy continued this week, with the beleaguered CEO sending out a staffwide apology and board member Patti Hart deciding to not seek reelection.
The debacle began last week when it was revealed that Thompson had lied about his academic credentials. In his longtime bio with EBay and in Yahoo filings with the Securities and Exchange Commission, Thompson stated that he holds degrees in accounting and computer science from Stonehill College. The computer science degree turned out to be false.
The discrepancy was flagged by activist shareholder Daniel Loeb of hedge fund Third Point. Loeb discovered that Stonehill College, a private Catholic school near Boston, didn't even begin offering computer science as a major until four years after Thompson had graduated. Loeb, who has been waging a proxy battle for board seats, has been aggressively pushing for Thompson to step down.
In an email sent to Yahoo employees late Monday, Thompson noted that the company's board of directors was reviewing the issue and that he was cooperating.
"In the meantime, I want you to know how deeply I regret how this issue has affected the company and all of you," he said in the email, a copy of which was obtained by All Things D. "We have all been working very hard to move the company forward, and this has had the opposite effect. For that, I take full responsibility, and I want to apologize to you."
Meanwhile, Hart, the Yahoo director in charge of the search that led to Thompson's hiring in January, has decided to not seek reelection to the board at its next annual meeting, according to All Things D. Citing unnamed sources, the tech blog said Hart, who is CEO of International Game Technology, was asked by her own board to step aside.
Hart's exit could be announced as soon as Tuesday afternoon, according to the New York Times' Dealbook, which said Sunnyvale, Calif.-based Yahoo was also expected to announce the formation of a three-member board committee to investigate Thompson's hiring and the inaccuracy in his resume.
A spokeswoman for Yahoo did not return a call seeking comment.
It's just the latest headache for Yahoo, which has been struggling for years to turn itself around. Although Yahoo still has one of the largest audiences online, it has been steadily losing ground to rivals Google and Facebook in the battle for advertising dollars. A month ago, Yahoo announced that it would lay off 2,000 employees, or 14% of its workforce.
Shares of Yahoo were little changed at 11:30 a.m. PDT Tuesday.
RELATED:
Yahoo confirms misleading info on new CEO's resume
Yahoo says Facebook data centers may infringe on its patents
---