U.S. threatened Yahoo with big fines for not divulging user data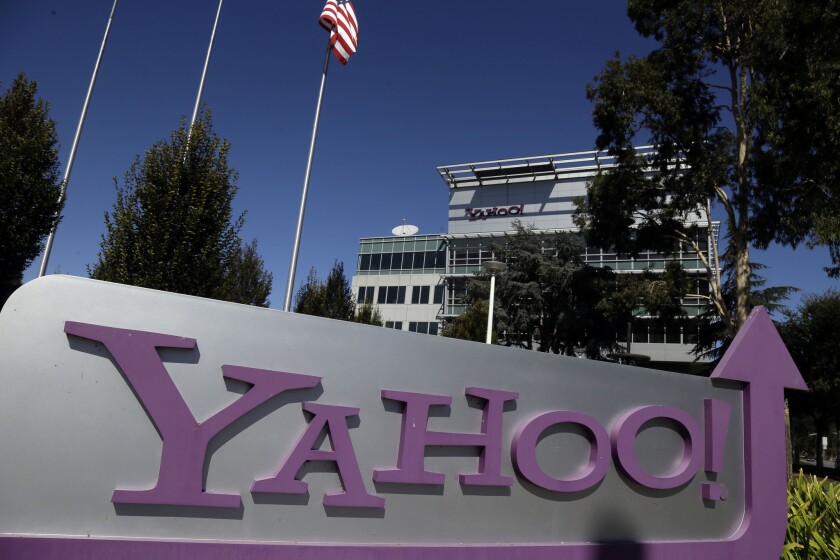 The federal government once threatened to fine Yahoo $250,000 a day for not complying with a national security-related request to hand over user data, the company said Thursday.
The announcement, which was first reported by the Washington Post, comes as part of a larger revelation: About 1,500 pages of documents related to Yahoo's 2007-08 case challenging U.S. surveillance law are being released, the company's general counsel, Ron Bell, said on Tumblr.
Cases in the Foreign Intelligence Surveillance Court, which reviews government requests to spy on individuals, are classified.
"The released documents underscore how we had to fight every step of the way to challenge the U.S. government's surveillance efforts," Bell said.
The Justice Department and the Office of the Director of National Intelligence also announced the declassification of the documents Thursday.
Yahoo, they said in a statement, was required "to assist the U.S. government in acquiring foreign intelligence information through the surveillance of targets reasonably believed to be located outside the United States."
When the company refused to comply, it argued that handing over the information would violate its customers' 4th Amendment rights.
The government took the matter to the Foreign Intelligence Surveillance Court, which decided Yahoo should comply. Yahoo appealed the decision and lost.
The debate over privacy versus national security kicked into high gear last year when former National Security Agency contractor Edward Snowden began leaking details of secret agency spying programs.
Under PRISM, one of the systems Snowden exposed, the NSA obtains data via secret court orders to U.S. technology companies such as Yahoo, Google and Facebook. The NSA collected more than 250 million Internet communications under PRISM in 2011, according to a declassified decision by the Foreign Intelligence Surveillance Court.
For more news, follow @raablauren on Twitter
---
Your guide to our new economic reality.
Get our free business newsletter for insights and tips for getting by.
You may occasionally receive promotional content from the Los Angeles Times.