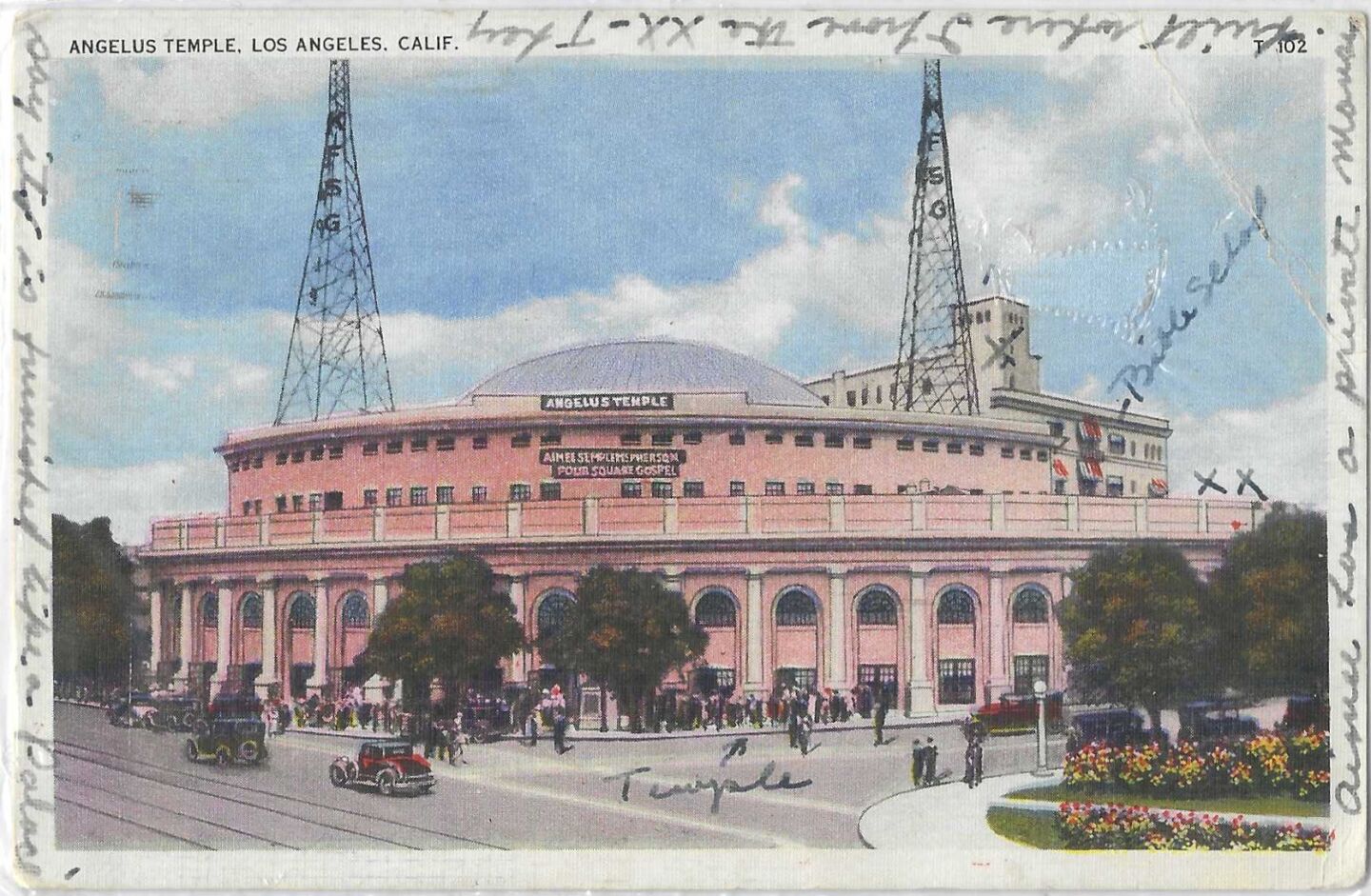 12 Images
L.A. houses of worship on vintage postcards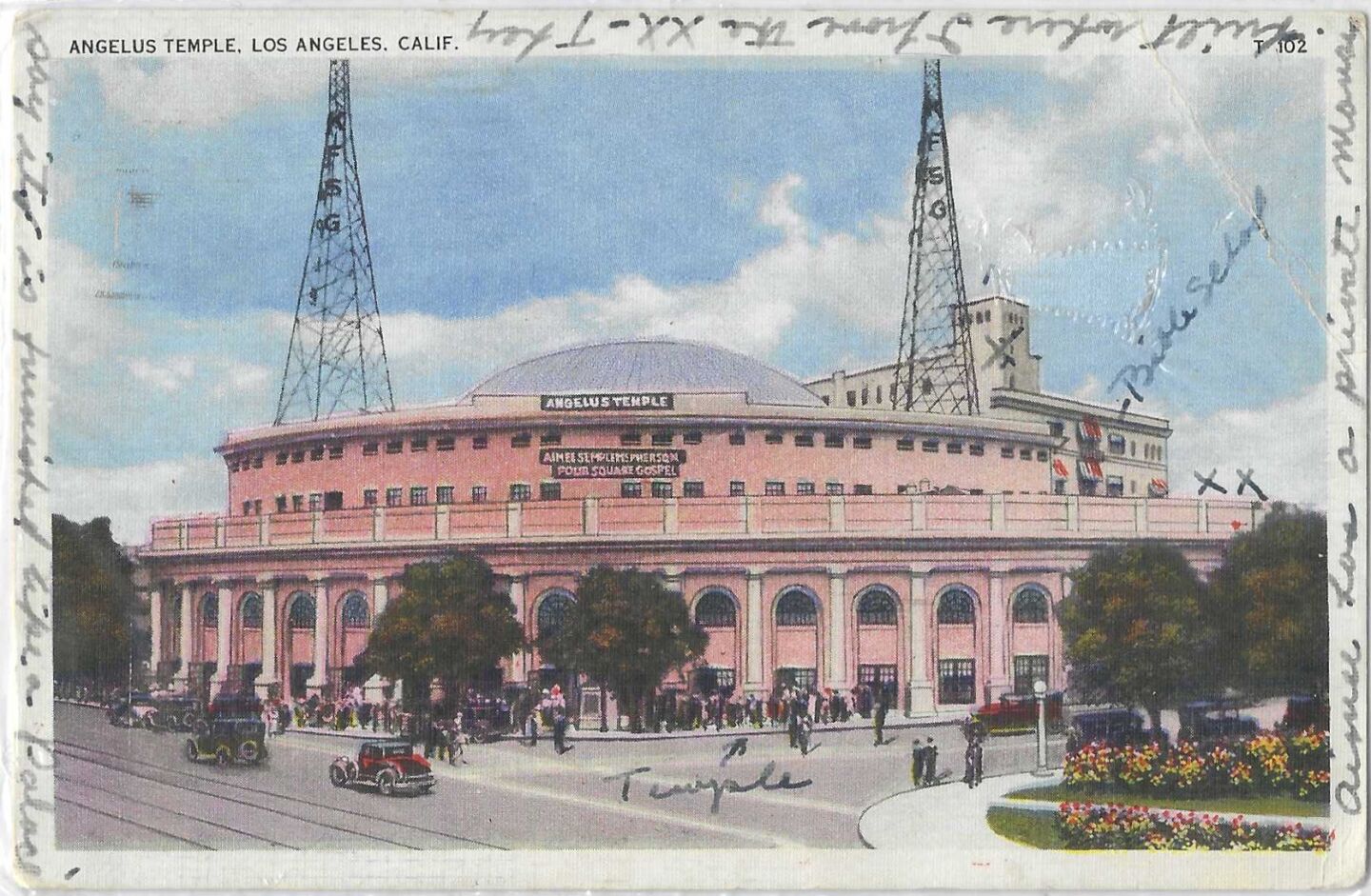 Angelus Temple in Echo Park, seen on a vintage postcard from Patt Morrison's collection, was the early megachurch. It broadcast programs under the call letters KFSG: K-Four Square Gospel.

Built in 1876, the centennial anniversary of the United States, St. Vibiana's was the cathedral for this Roman Catholic outpost, a town of fewer than 10,000 people. For decades, the relics of Vibiana, whose tomb was found in Roman catacombs with inscriptions suggesting she died a martyr and a virgin, were on display above the altar. The church is seen here on a postcard with a 1924 postmark.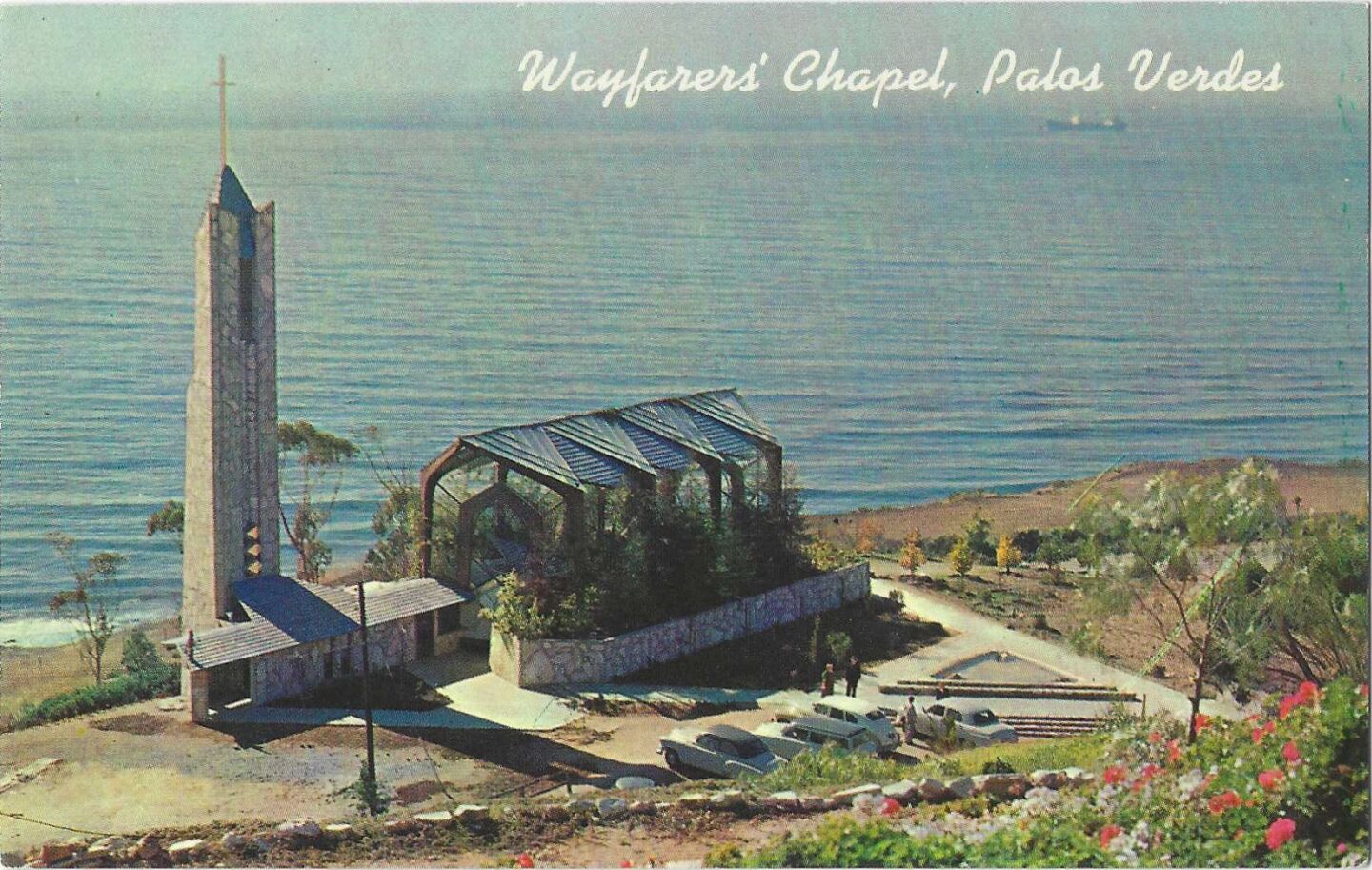 This Lloyd Wright design is one of the most photographed places of worship in Southern California. Although an apostrophe wanders all over the name in picture postcards, like this one from Patt Morrison's collection, the sanctuary's website doesn't have an apostrophe at all.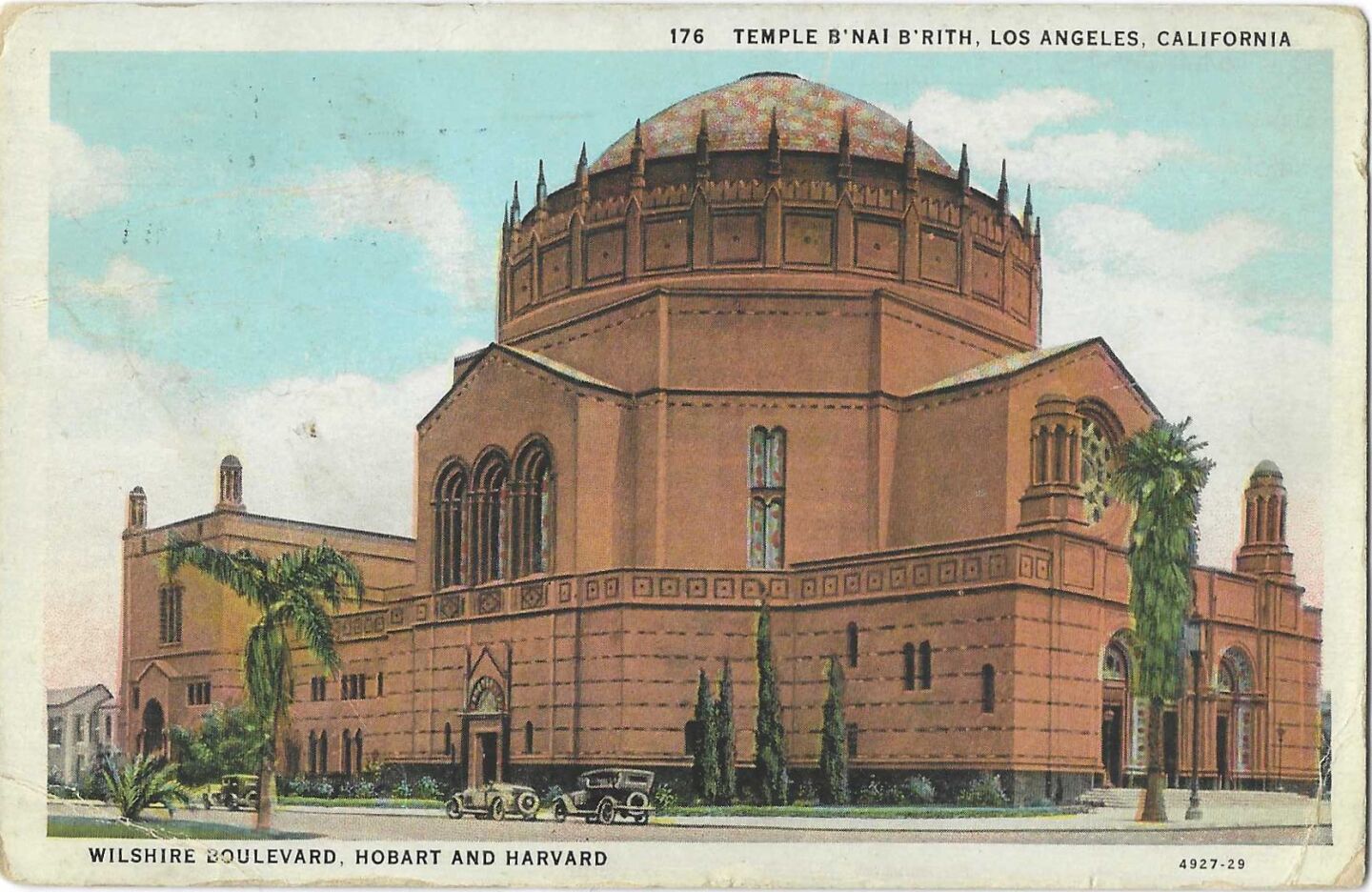 The Wilshire Boulevard Temple's presiding genius was Rabbi Edgar Magnin, for decades an energetic and visible figure on L.A.'s cultural and social, as well as religious, landscape.
The Self-Realization Fellowship Lake Shrine opened in 1950 on 10 acres in Pacific Palisades. The fellowship's international headquarters is in a former hilltop hotel in Mt. Washington.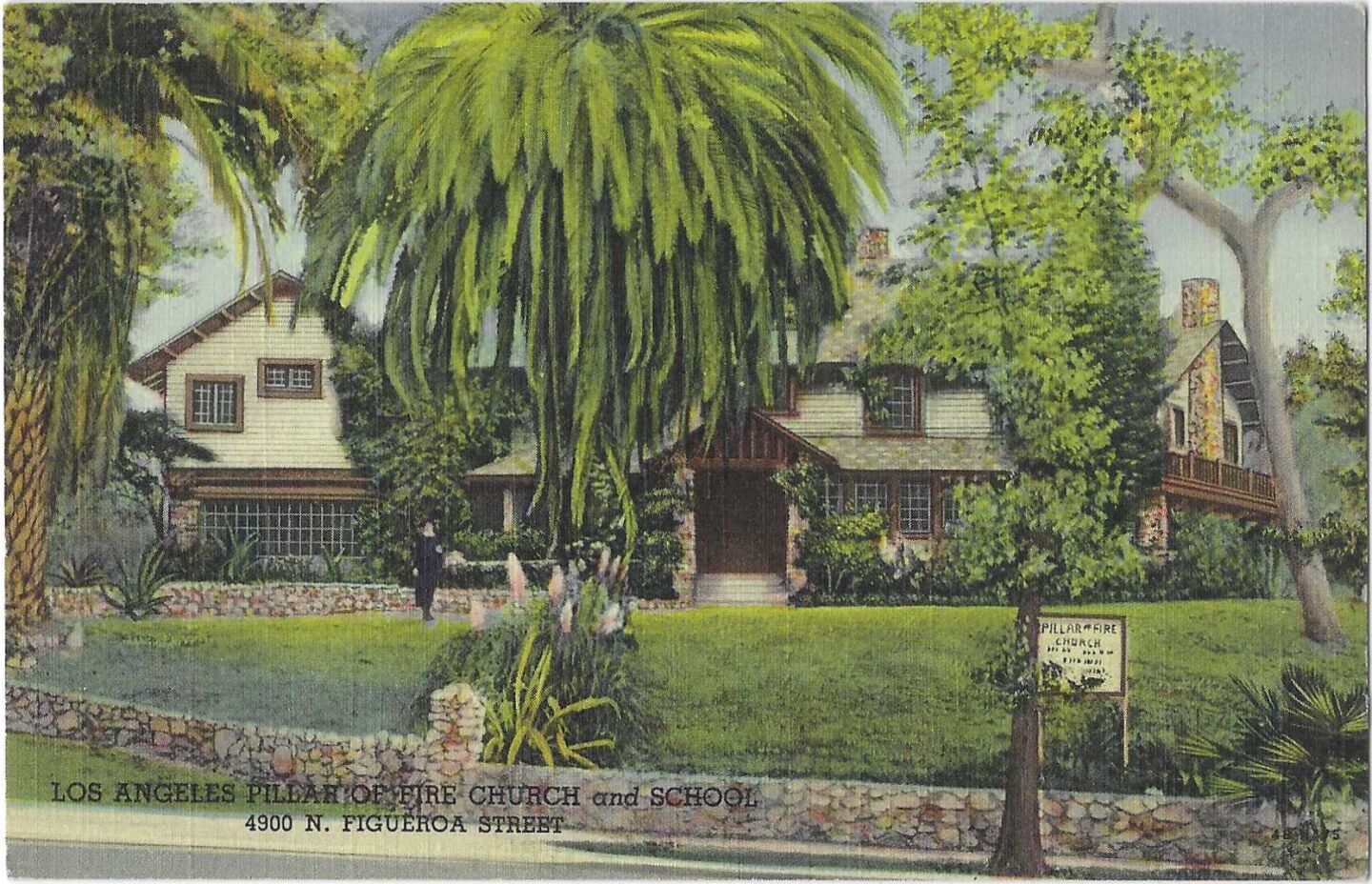 The Pillar of Fire Church (now the Highland Park Christian church) shows how, for L.A. believers, virtually any building could be adapted into a house of worship.

La Placita, seen on a postcard from Patt Morrison's collection.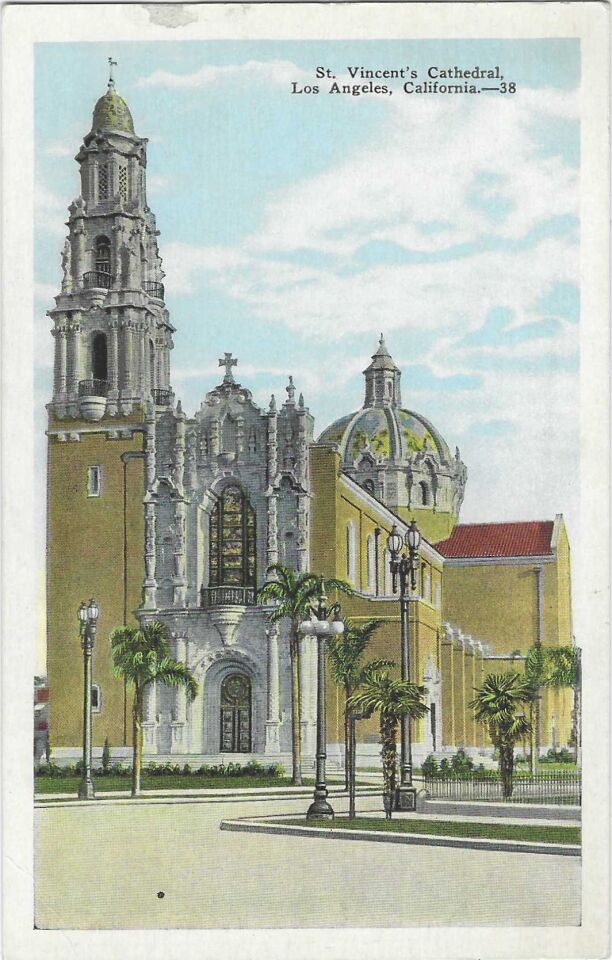 When St. Vincent de Paul was dedicated in 1925, the West Adams neighborhood was the fanciest address in town. The church's chief donor was oilman Edward Doheny, whose mansion was walking distance to the west of the church. The area has since become a more commercial district north of the University of Southern California.
St. Paul's no longer stands in Los Angeles. This postcard from Patt Morrison's collection bears a date of August 1928 on the back.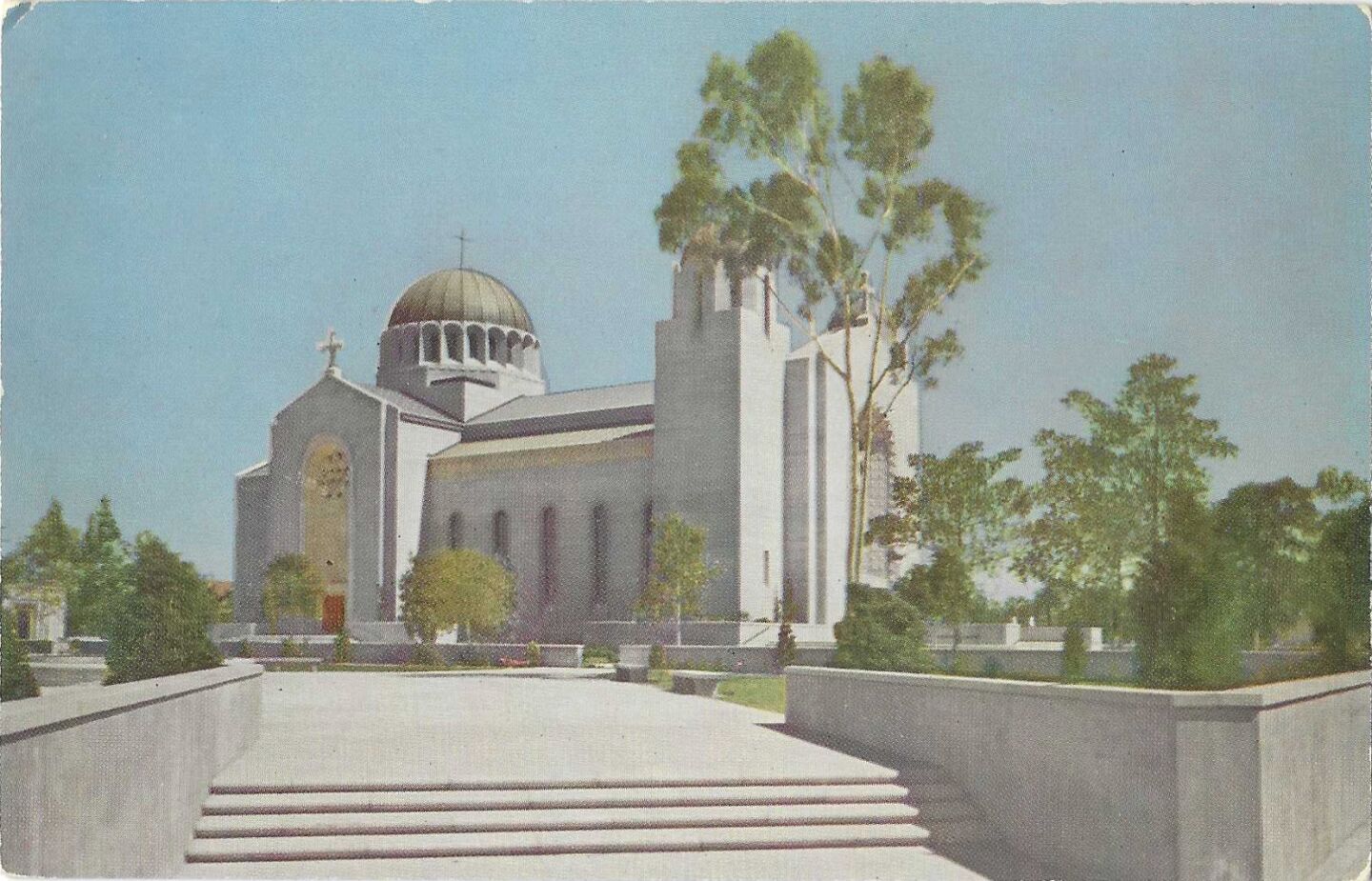 St. Sophia near Pico and Normandie was completed in 1952.
Inside St. Sophia, the west wall and choir loft.

Built at the St. Elizabeth of Hungary church in Altadena, designed by architect Walter Neff, the grotto is modeled on the original in France. The church's website calls it "the Lourdes of the West."