(Gina Ferazzi / Los Angeles Times)
In honor of Women's History Month, the Los Angeles Times photography department would like to highlight our award-winning female staff photographers.
Gina Ferazzi grew up in the small New England town of Longmeadow, Mass. Her passion for photography began when she started using her dad's rangefinder camera. In eighth grade, she built a darkroom in a basement closet where she would develop her film.
Ferazzi has been with The Times since 1994. Her body of work encompasses a wide range of topics from presidential campaigns, professional sporting events, natural disasters like Hurricane Katrina, and staff Pulitzer Prizes for Breaking News in 2016 for the San Bernardino terrorist attack and in 2004 for the wildfires that ravaged California.
On any given day I can drive 350 miles roundtrip for a story or just a mile from home. The distance doesn't matter. I enjoy telling stories through my camera lens and capturing the emotions of the moment.
— Gina Ferazzi
IN THE FACE
It had been years since I had photographed boxing, probably going back to my early years working in Maine. I was trying out the latest Nikon digital camera which I knew produced excellent results at high ISOs. I put the camera to the test and set the ISO to 3200. Later on, I realized I could have pushed it much higher.
The high ISO allowed me to shoot at a fast shutter speed, which is what you need to capture the quick hand movements in boxing. I was very happy with the result.
— Gina Ferazzi
ITALY OLYMPICS OPENING CEREMONY
I was in Turin, Italy, covering the Winter Olympics in 2006.
During the Opening Ceremony you are given an assigned seat. Having covered previous Olympics, I knew you could discreetly leave your assigned seat. So, that's what I did here, moving to the far end of the stadium for a cleaner background.
I saw the graphic horizontal lines and knew I wanted to frame the 9 -year-old singer perfectly.
It was one of those moments when the light, lines and subject all came together.
— Gina Ferazzi
BLACK LIVES MATTER PROTEST TURNS VIOLENT
I was in Riverside, CA covering a peaceful BLM protest. The event was for the first few hours.
But, as the curfew approached, I began to see new faces on scene. People carrying backpacks, carrying sticks and wearing knee pads. I thought the scene might turn violent and it did.
Law enforcement began advancing on protesters who would not disperse. Sheriff's deputies began firing plastic pellets and tear gas. Protesters responded by throwing fireworks at the cops.
I ducked behind building pillars to avoid getting hit, but at the same time trying to photograph the active and fluid scene. The man on the ground was injured as he was running from the rounds of plastic pellets. Other protesters helped him get to a safe place and surrounded him.
He screamed in pain. There seems to be a "medic" at all these protests. That person is identified by the red cross on his knapsack.
I ducked behind building pillars to avoid getting hit, but at the same time trying to photograph the active and fluid scene.
— Gina Ferazzi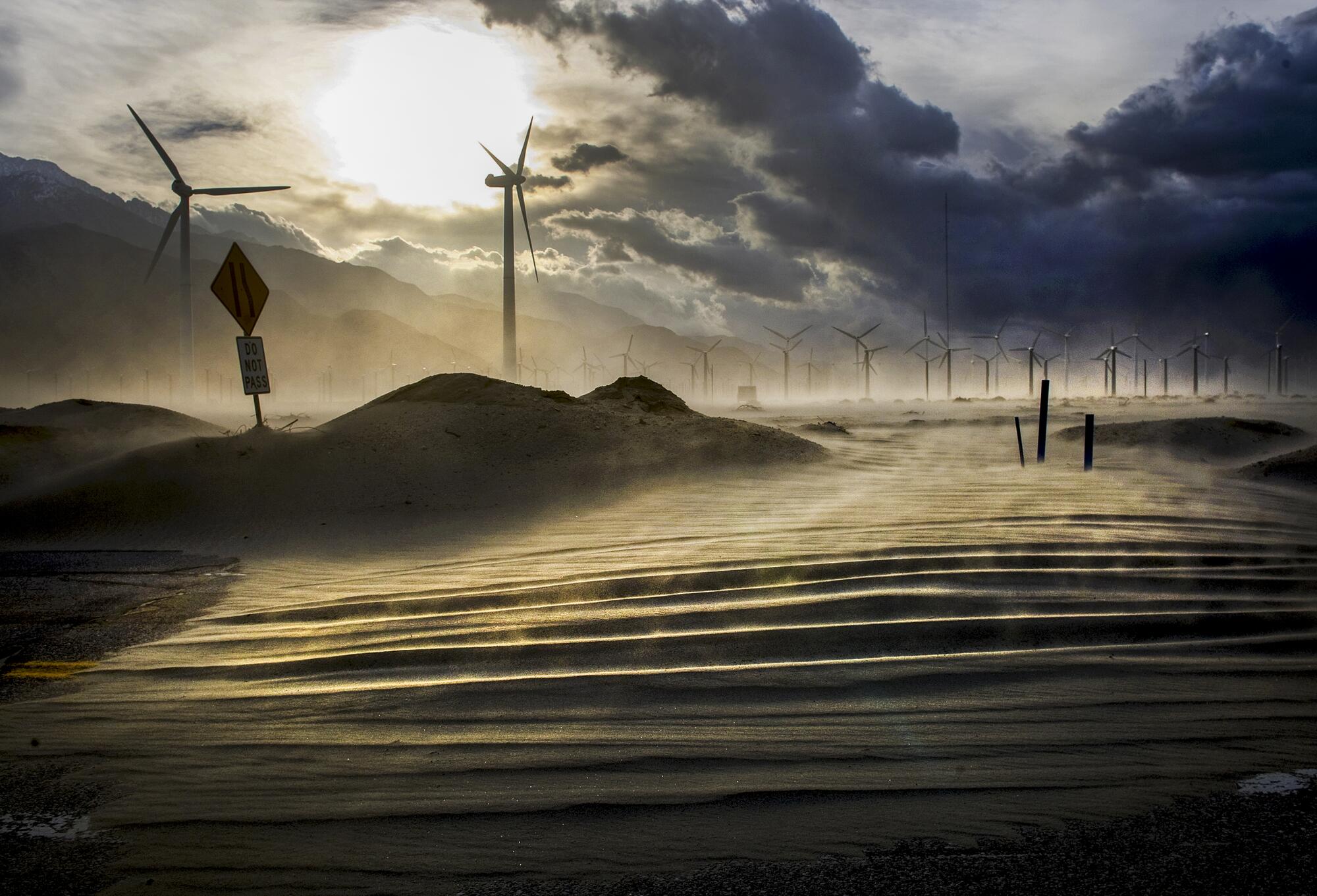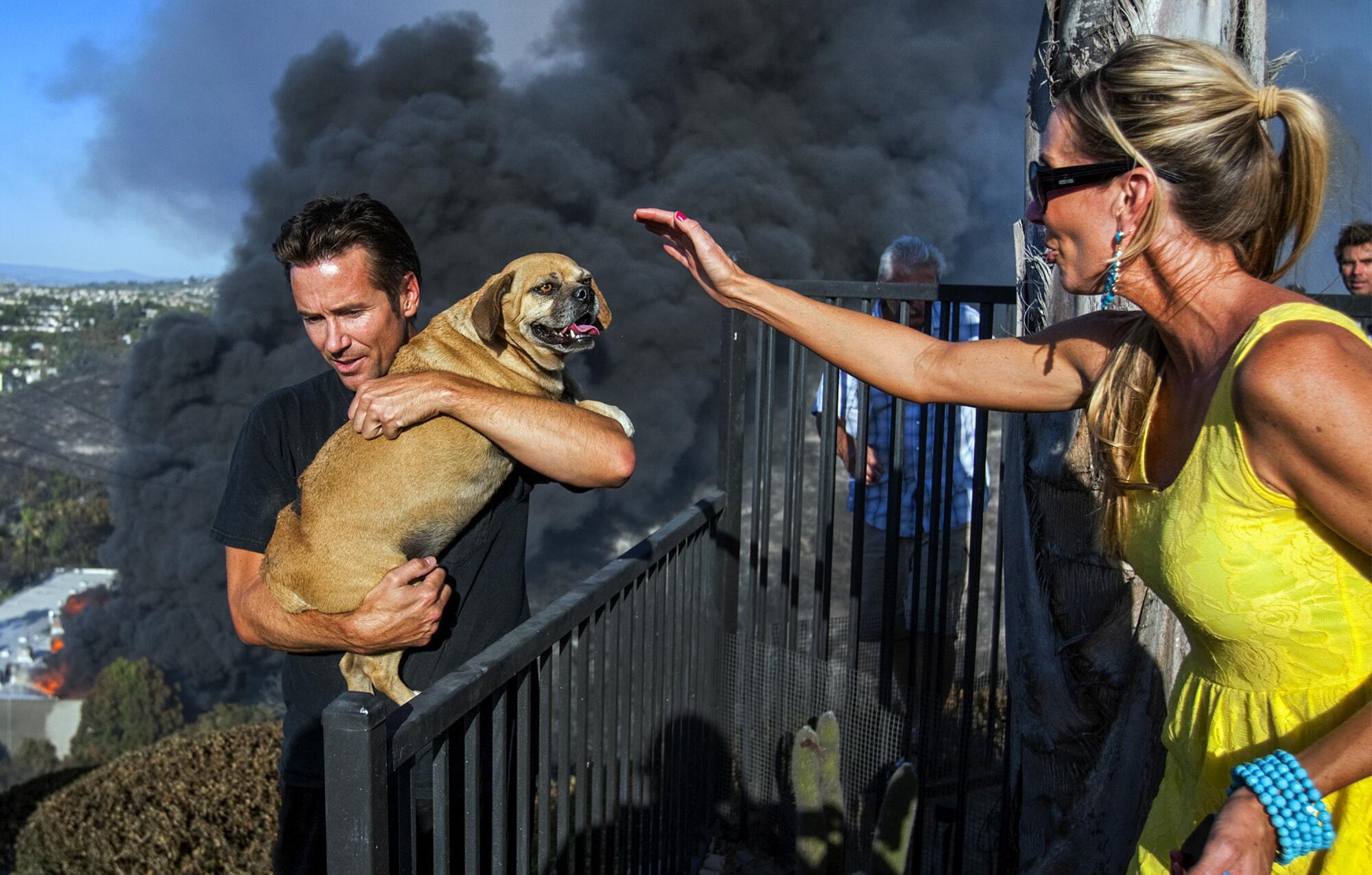 SANDALWOOD FIRE
On this day, I remember the sheriff's deputies were giving me and another photographer a "hard time" about entering the property to take photos. I informed them of the media law that allows me to be there and kept doing my job.
I took some initial photos and then went back to my car to edit and transmit. As the sun was setting, I knew I wanted to go back the active fire area to shoot more. It was then I was able to photograph the dramatic scene of the helicopter water drop as the firefighters were still battling the blaze.
Because of California's media law, we are able to show the public dramatic and story-telling moments that they would not otherwise be able to see.
— Gina Ferazzi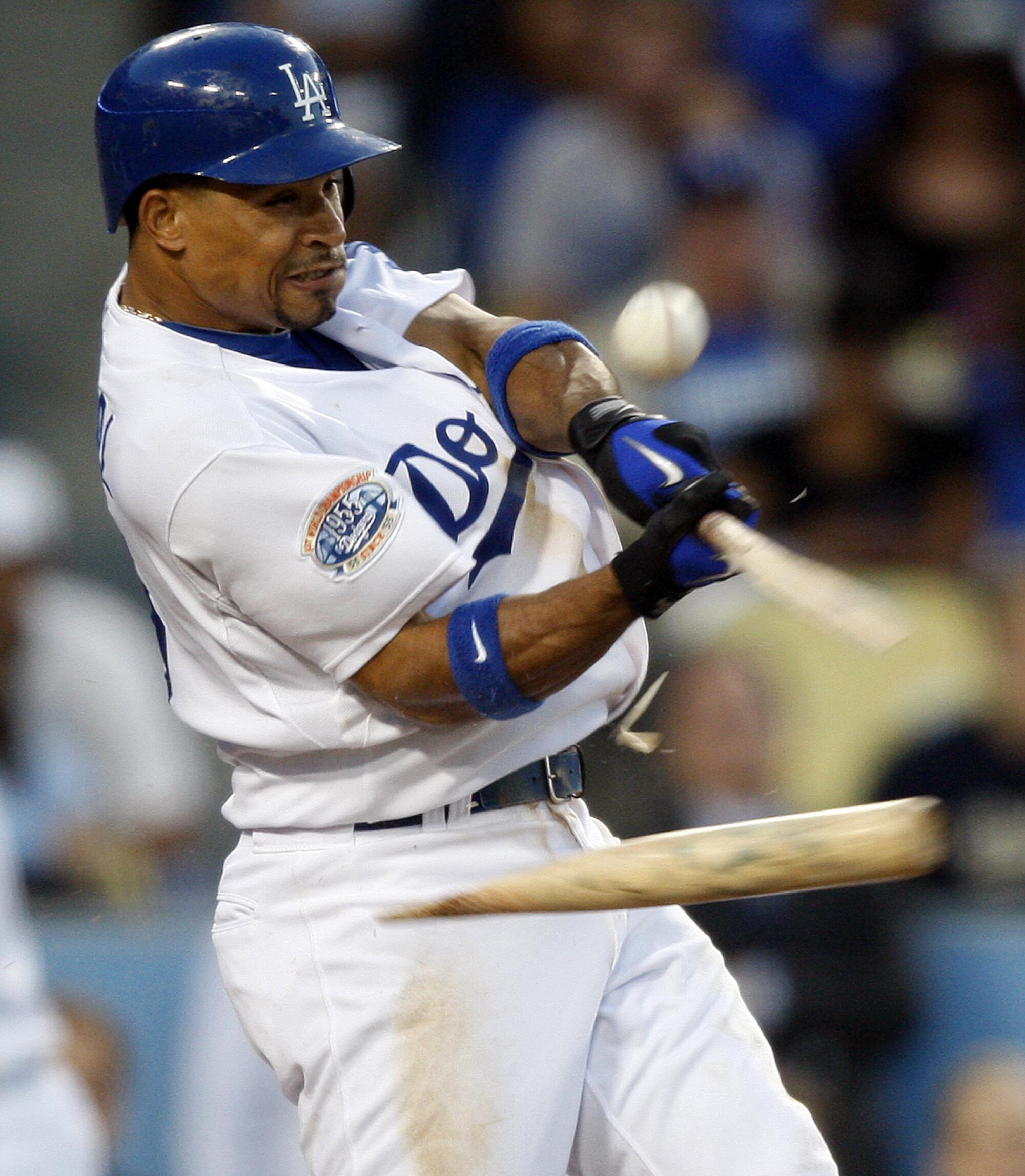 VETERANS DAY
My assignment on this Veterans Day 2009, was to go to Riverside National Cemetery and find a compelling feature for the day.
I initially photographed some people at grave sites, but having photographed at the cemetery before, I knew as the sunset arrived, the light would be beautiful on parts of the columbarium.
So I waited near the columbarium in hopes someone would come by to pay their respects. The waiting paid off and so did the amazing light.
As a photojournalist, I am a firm believer in staying late, going back or just turning back around before you leave a scene.
— Gina Ferazzi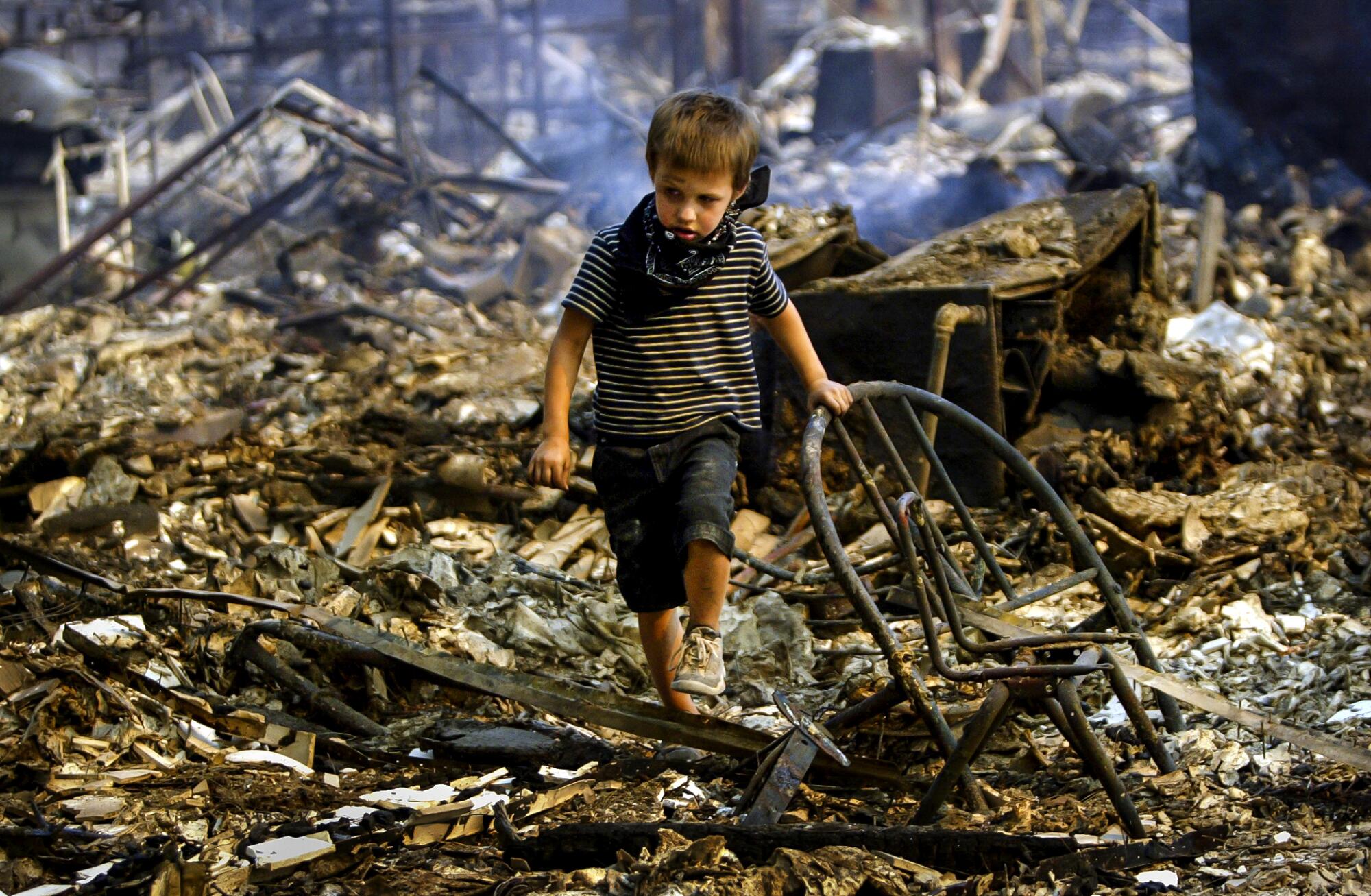 Sign up for Essential California for news, features and recommendations from the L.A. Times and beyond in your inbox six days a week.
You may occasionally receive promotional content from the Los Angeles Times.