California's first suspected monkeypox case reported in Sacramento County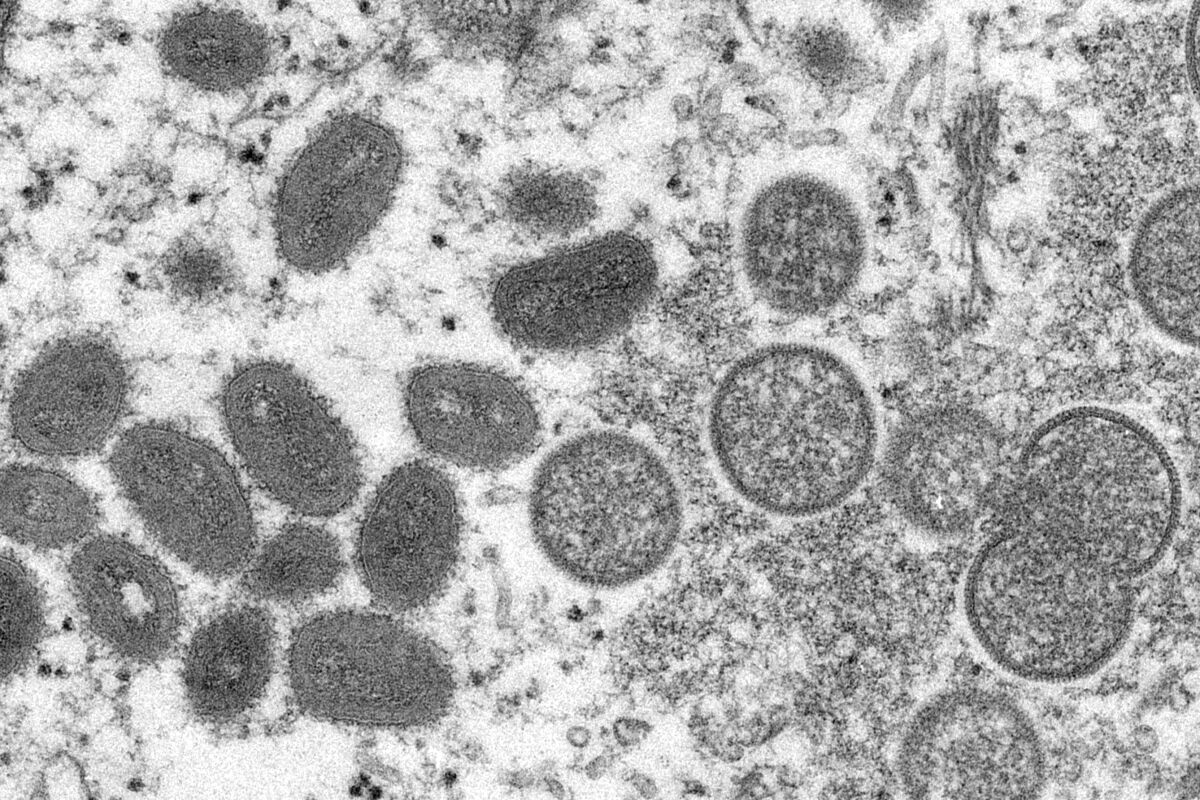 California's first suspected case of monkeypox has been publicly reported in Sacramento County.
The person, who recently traveled to Europe, is isolating at home and isn't in contact with other people, health officials said Tuesday.
During a briefing Tuesday morning, Sacramento County Public Health Officer Dr. Olivia Kasirye said she was unable to provide the suspected patient's gender or age but confirmed the person is a county resident.
A statement from the Sacramento County Division of Public Health said the individual had "recently traveled to areas in Europe where cases of monkeypox have been confirmed."
Kasirye said a healthcare provider informed public health officials about the suspected case on Saturday. Preliminary testing was done at the county's public health lab, and specimens were sent to the U.S. Centers for Disease Control and Prevention for confirmatory testing Monday.
Kasirye said she did not have a timeline as to when those results might come back. But the county health statement said that, "based on symptoms and preliminary testing, monkeypox confirmation is likely."
Monkeypox is garnering increased attention because outbreaks and cases are showing up in areas where they don't usually occur.
Sacramento County is coordinating with the CDC and the California Department of Public Health "to identify and evaluate close contacts," Kasirye said.
"There is minimal risk to the general public," she said.
California state epidemiologist Dr. Erica Pan said that "the risk of monkeypox in the general population is very low," and that the California Department of Public Health "is working quickly with local and federal health officials to ensure appropriate care and response, including contact tracing and post-exposure prevention for close contacts."
State health officials are also maintaining a webpage with the latest information, resources and advisories about the disease.
Health officials worldwide are concerned about an increase in the numbers of monkeypox cases because they're occurring among people who haven't recently traveled to western or central Africa. During the last five years, there's been a resurgence of monkeypox in Nigeria, Africa's most populous nation, Capt. Jennifer McQuiston, the CDC's deputy director of its Division of High Consequence Pathogens and Pathology, told reporters in a briefing Monday.
"What's different about what we've been seeing around the world in the past two weeks is that most cases do not have recent travel to Nigeria, or to another country where monkeypox would normally be found," McQuiston said. "Some have traveled to other countries in Europe and Canada, in late April and early May. And we're actively working to try to connect these dots to identify how the cases are spreading between countries."
Elsewhere in the U.S., there have been at least one confirmed case of monkeypox in Massachusetts and four presumptive cases — two in Utah, one in New York City and one in Florida — the CDC said Monday.
The last major monkeypox outbreak in the U.S. occurred in 2003, leading to 71 confirmed or suspected cases — mostly in Wisconsin, Indiana and Illinois. Those who were infected had come in contact with pet prairie dogs obtained from an animal distributor in suburban Chicago that had been housed near Gambian giant rats and dormice that came from Ghana.
U.S. and European health officials identify a number of cases of monkeypox, an illness previously limited mostly to central and western Africa.
Many of the people infected in the current global outbreak identify as gay or bisexual, Dr. John Brooks, a medical epidemiologist for the CDC's Division of HIV/AIDS Prevention, said at the briefing. While one World Health Organization expert, in an interview with the Associated Press, suggested that the spread of monkeypox recently may have been associated with sexual behavior at two raves in Spain and Belgium, some cases associated with this outbreak may have preceded those events.
Some of the people who are believed to have the monkeypox in the U.S. showed their first symptoms in early May and traveled at the end of April. "So that precedes some of the festivals I think that you're referencing that happens in mid-May in Europe," McQuiston said, responding to a reporter's question.
"It suggests it's been circulating for a couple of weeks, perhaps a couple of months or longer. But I think we still are in the early phase of the investigation. And hopefully as we get more information from cases, we'll be able to piece together a more complete picture," McQuiston said.
Monkeypox is nowhere near as contagious as COVID-19 or other respiratory illnesses. Among humans, people can become infected through close, sustained skin-to-skin contact with someone who has an active rash, McQuiston said.
An expert describes the unprecedented outbreak of monkeypox in developed countries as 'a random event' possibly sparked by risky sexual behavior.
It's also plausible that it can be transmitted through respiratory droplets among people who have lesions in their mouth and throat and are around another person for an extended period of time, but spread of monkeypox through the air is not thought to be a major source of transmission.
Officials don't believe the virus is well transmitted through the air, because investigations of people previously infected with the monkeypox, who flew on long plane flights while potentially infectious, showed no spread among airline passengers, McQuiston said.
That means that people passing by an infected person at a grocery store will not be at risk for contracting the monkeypox virus, McQuiston said.
"It's an illustration that this is not an easily transmissible virus through respiratory droplets," McQuiston said. "Respiratory spread is not the predominant worry — it is contact, and intimate contact, in the current outbreak setting."
The virus can be spread during sexual and intimate contact and shared bedding and clothing. The virus can be spread through contact with bodily fluids and monkeypox sores. In some cases, during the early stages of illness, the rash has been mostly in the genital area and in or around the anus, Brooks said.
"In some cases, it has produced anal or genital lesions that look like other diseases, like herpes, chickenpox or syphilis," Brooks said.
"So anyone with a rash or lesion around or involving their genitals, their anus or any other place that they have not seen it before, to be fully evaluated — both for that rash, but particularly for sexually transmitted infection and other illnesses that can cause rash," Brooks said.
Massachusetts has reported a case of monkeypox in a man who recently traveled to Canada.
People who contract monkeypox — a viral disease first discovered in 1958 in monkeys, with the first human case detected in 1970 — will typically recover on their own within two to four weeks of their first symptoms.
According to the World Health Organization, historically up to 11% of those with monkeypox infections have died from the disease, with the fatality rate higher among younger children.
The strain of the cases that have been identified in the U.S. and globally is known as the West Africa strain, which is the milder version of the two strains of the monkeypox virus, McQuiston said.
Although monkeypox can be fatal in countries where healthcare resources are poor, the 2003 U.S. outbreak did not lead to any deaths.
Monkeypox causes symptoms similar to those of smallpox but are generally milder. The illness begins with fever, aches, swollen lymph nodes, chills and exhaustion, then develops into a rash, turning into pus-filled sores before they fall off.
"I think it's important that if people are exhibiting some of the symptoms, especially if they have a rash that is unusual, that they contact their healthcare provider to have that checked out and make sure that if we need to do further investigation that we can do that right away," Kasirye said.
The stories shaping California
Get up to speed with our Essential California newsletter, sent six days a week.
You may occasionally receive promotional content from the Los Angeles Times.