Dangerous mix of fentanyl and animal tranquilizer detected in few seizures in San Diego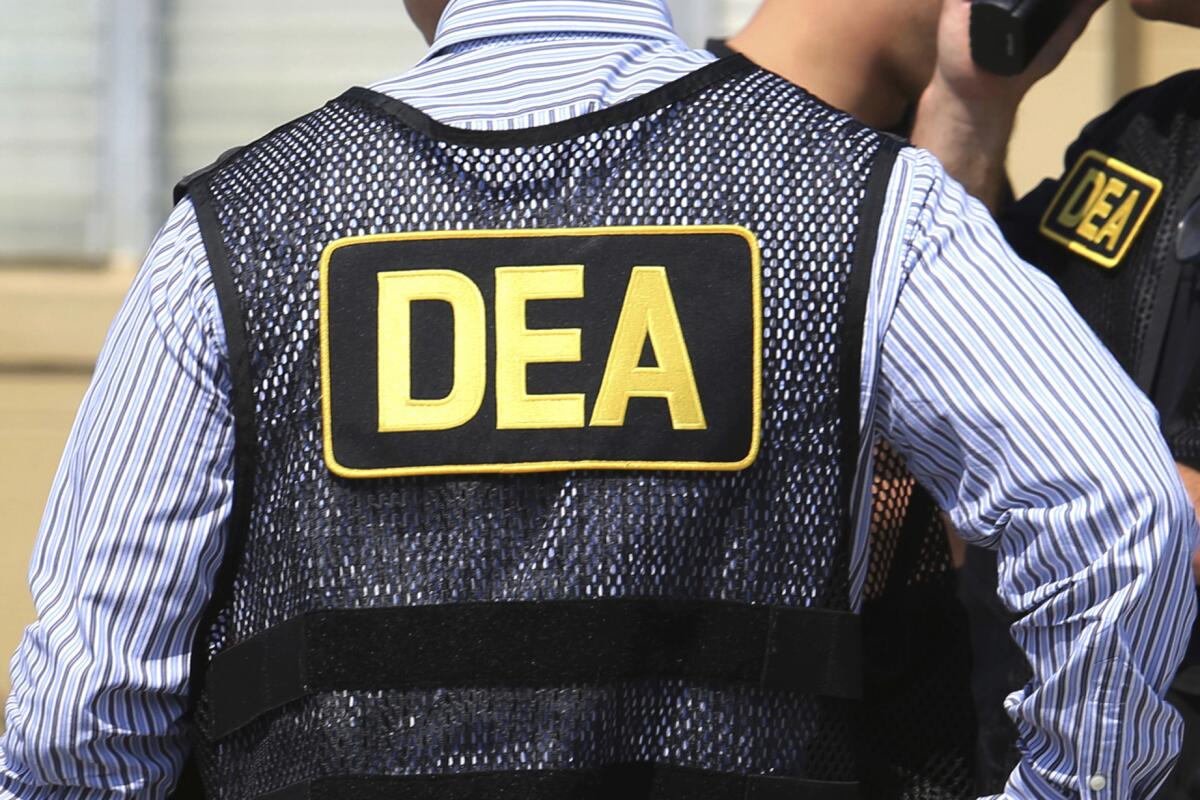 SAN DIEGO —
The medication xylazine is used to sedate horses and cattle. But when mixed with opioids and injected by humans, it can cause people to black out for hours and leave festering wounds that can result in amputations. The withdrawal symptoms are said to be worse than those from heroin or methadone.
When the animal sedative is cut into fentanyl and heroin and sold on the street, it's commonly referred to as "tranq" or "tranq dope."
The Drug Enforcement Administration's San Diego field office reported that xylazine has been detected 23 times in the last two fiscal years in San Diego and Imperial counties; the agency did not say if it was found in samples seized at the border with Mexico or came from dealers, users or some other source.
Nationwide statistics show that the drug's use is on the rise. A DEA intelligence report from October said the expanded use of xylazine as an addition to fentanyl may be driven in part by its low cost and lower risk of scrutiny by law enforcement, since it's not a controlled substance.
Kelly McKay, a spokesperson for the DEA's San Diego field office, said that of all the drug exhibits seized by the agency in San Diego and Imperial counties, xylazine was detected just four times in fiscal year 2021. It was detected 19 times in 2022 — accounting for less than 1% of exhibits seized.
"In terms of all drug exhibits seized, this is a small number," McKay wrote in an email.
Those who work with drug users in the region say tranq is not a detectable problem in San Diego.
"We have not seen what we believe to be xylazine injection," said Dr. Jeffrey Norris, the chief medical officer at Village Health Center, a clinic within Father Joe's Villages that focuses on people who are homeless or at risk of homelessness.
Norris said the clinic staff does see "pretty horrific skin issues" not unlike those described by tranq users, but it's believed that the serious infections and tissue death have other causes, such as injections from used needles.
"There's no suspicion of seeing xylazine, but it may just be a matter of time," Norris said. "That's the fear, that it will be like fentanyl — it was talked about for years and eventually appeared."
Homeless advocate Michael McConnell said he has yet to hear about the drug from those with whom he interacts.
"That kind of information travels fast among the population that uses," McConnell said.
But the DEA has warned that detection of the drug is increasing nationwide. Across the western U.S., laboratory detection of xylazine more than doubled from 77 seizures in fiscal year 2020 to 163 the following year. In the South, detection of the drug nearly tripled from 198 occurrences in fiscal 2020 to 580 the next year. In the Northeast, where it's believed xylazine was first mixed with heroin and fentanyl to make tranq, laboratory detection rose 61% to 556 occurrences in fiscal 2021.
Sign up for Essential California for news, features and recommendations from the L.A. Times and beyond in your inbox six days a week.
You may occasionally receive promotional content from the Los Angeles Times.