Before producing films, he ran an international prostitution ring. Now he's headed to prison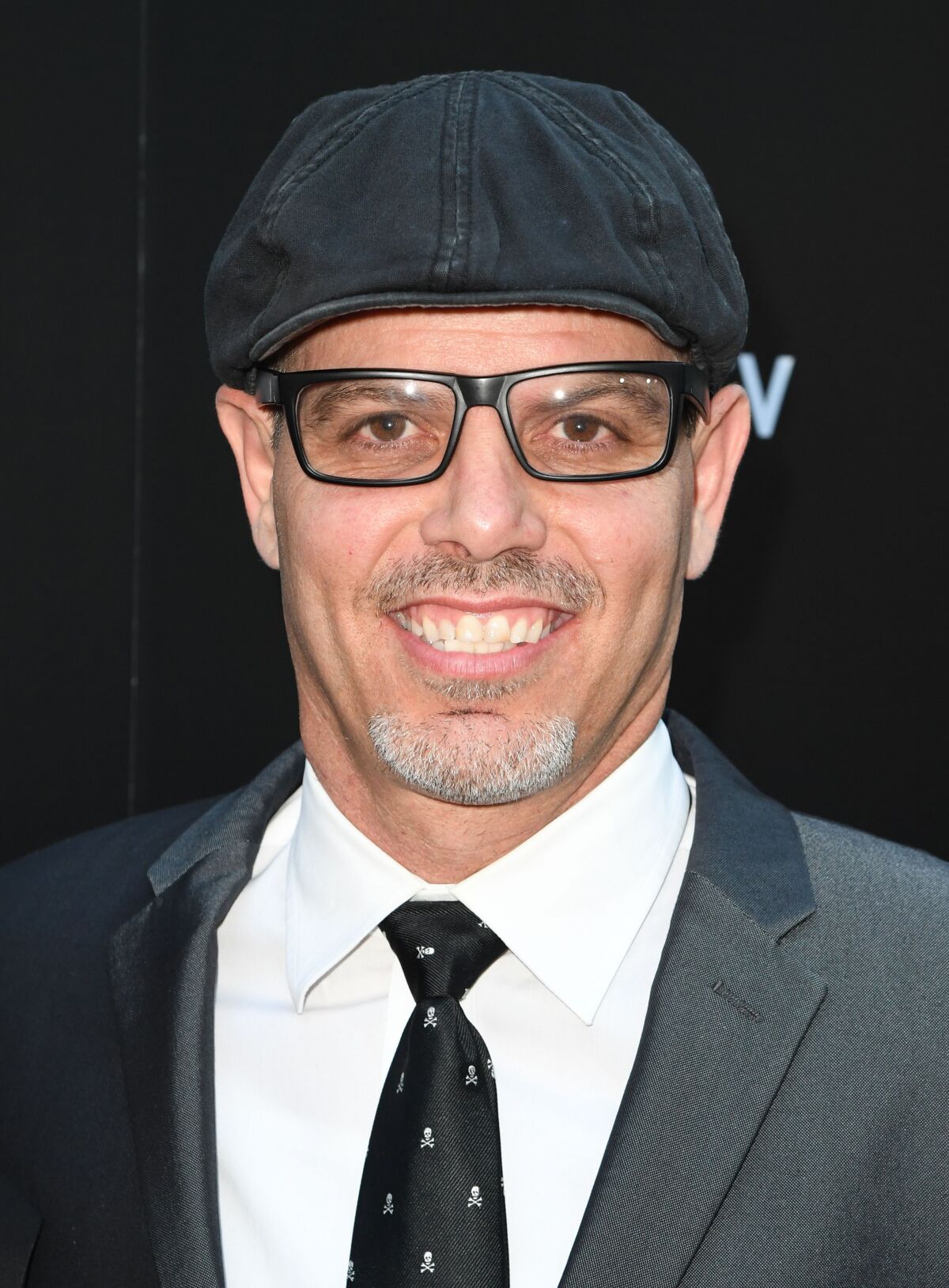 A California movie producer was sentenced to five years in prison Thursday after admitting to running an international prostitution ring in a case in which several women accused him of being abusive and drugging them, according to court records and the Associated Press.
Dillon Jordan, a 50-year-old Los Angeles native, originally faced decades in prison for a raft of prostitution, money laundering and conspiracy charges, but he reached a plea deal with federal prosecutors in New York last year. Prosecutors alleged he raked in more than $1.4 million by making a cadre of young women available to clients in the U.S. and United Kingdom for more than seven years.
According to a pre-sentencing memo filed by the U.S. attorney's office in Manhattan this month, Jordan charged up to $100,000 to arrange sex parties and as much as $15,000 for one-on-one sessions between clients and the women working for him. Jordan, who typically retained as much as 40% of the profits from each encounter he scheduled, was arrested as part of a 2016 sting operation, court records show.
An Italian model whose testimony led to an L.A. jury finding Harvey Weinstein guilty of rape has filed a civil suit against him.
U.S. District Judge John P. Cronan said Thursday he would have sentenced Jordan to more than five years in prison if he could have, due to the physical and emotional damage he caused to the women in his employ, according to the Associated Press. Jordan pleaded guilty to a single count of conspiracy, which limited Cronan's ability to hand down a heavier sentence, records show.
In their pre-sentencing memo, prosecutors detailed allegations from women whom Jordan allegedly drugged and tried to sexually assault since 2010. One woman, who was only 18 at the time, recalled being led around on a leash by Jordan in front of other men in Las Vegas. Another alleged Jordan gave her GHB, commonly referred to as the date rape drug. Later that night, she said, she was sexually assaulted "as part of an orgy" that included Jordan, court records show.
Another woman, identified in court records only as Victim 4, said Jordan treated her like a "slave."
"For years, almost anytime we went to an 'exciting' event it would end in abuse. He would usually end up getting high and then I would have to endure it until it was over," she said, according to the prosecution memo. "I'd have to fear who might touch me. What are they going to do to me? What will I be forced into?"
Jordan's defense team asked that he be sentenced to a maximum of 27 months in prison, arguing he was the product of a "tortured childhood" that involved frequent visits to strip clubs and nightclubs. They also argued Jordan left the prostitution business behind in 2017 to try his hand at film and interior design.
Golden State Warriors guard Steph Curry recently sent a letter to the city of Atherton opposing new townhomes near his mansion.
"He has since successfully rehabilitated himself, finding gainful employment first in the film production industry, and later in the home design consultant business," attorney Henry Mazurek wrote in his own pre-sentencing memo. "The latter business, which consumes his time now, he conducts from the placid shores of Lake Arrowhead — over 80 miles west from the chaotic and destructive nightlife of Los Angeles."

For the record:
6:03 p.m. Feb. 10, 2023An earlier version of this story identified Jordan's defense counsel as Harry Mazurek. His first name is Henry.
Jordan received a producer credit on nine film projects from 2017 to 2019, according to his IMDB page. In 2018, he was listed as an executive producer on the film "The Kindergarten Teacher," starring Oscar-nominated actress Maggie Gyllenhaal.
The stories shaping California
Get up to speed with our Essential California newsletter, sent six days a week.
You may occasionally receive promotional content from the Los Angeles Times.