A coquettish dress has been making its way around Southern California — a floral print with a neckline that flatters the collarbones more than the cleavage, a slim waist and full poufs of sleeves that underscore the trends of 2019. This maximal sweet dress is a head-turner on actresses such as Olivia Wilde and Mandy Moore. Its designer shouldn't be a surprise, but he is: Thirty years after he launched his career on New York's runways, Tracy Feith has upended his work and turned it into a passion project. His new brand is called Feith Club, and it's supposed to be a badly kept secret. As its Instagram headline warns, "The first rule of Feith Club … don't talk about Feith Club." But people will talk.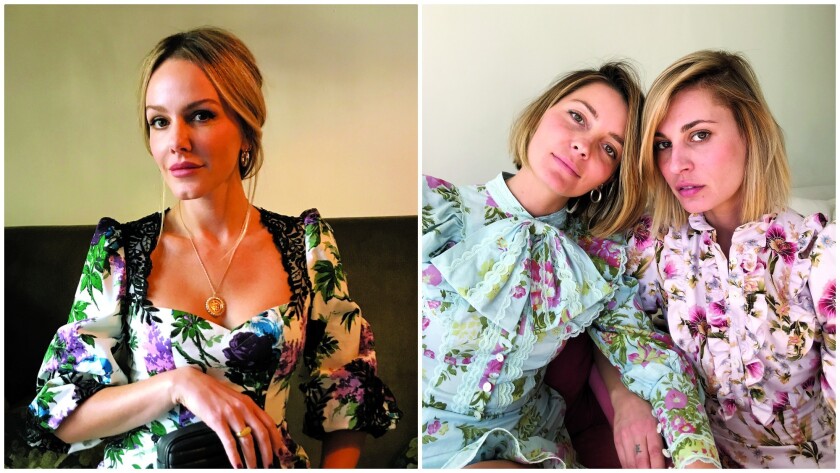 Feith's new venture takes every seasonless, direct-to-consumer, limited-edition-drop trend and distills it to its purest form of art. The venture started when he sewed a dress — yes, Feith is the unusual fashion designer who actually can sew — and posted it on Instagram. The BonBon dress bore a large bow at the neck to accent its wearer as a gift. A willing follower direct-messaged him to buy it. Soon Feith was designing dresses at a table in his Los Feliz Craftsman home studio, manufacturing them at a factory in L.A., selling them via Instagram and accepting payment via Venmo. "It was the simplest," says Feith. "Really, all I can do on a computer is look up email."
"I'm not interested in having a lot of stuff around. I don't aspire to be the next Calvin Klein or even Ralph Lauren."
Tracy Feith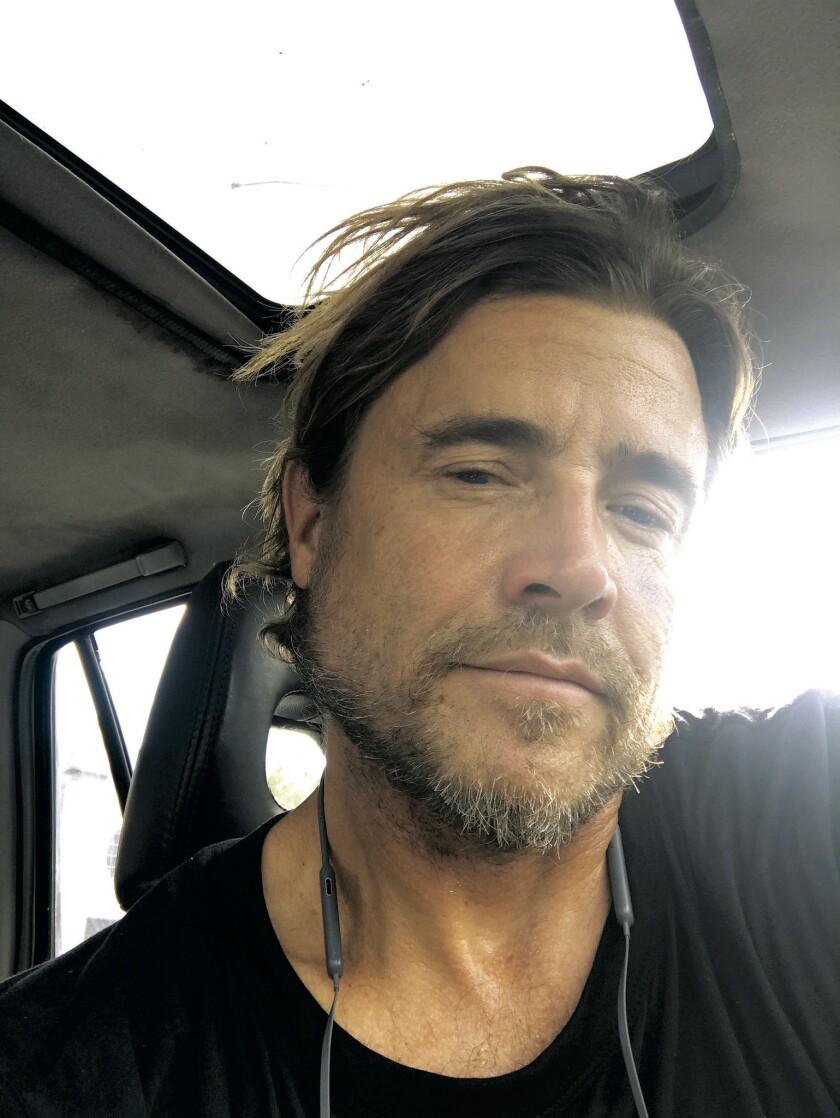 Feith formerly owned a handful of stores, showed on New York runways and worked so hard in the '90s that he remembers hallucinating after going a week without sleep. Burnout was followed by a move to L.A., where he designed for Toms. He became disenchanted with the fashion system.
"The machine that's been going for so long is really breaking down," Feith notes. "You show the clothes six months early. By the time you can actually wear the clothes, they're on sale." He watched his former clients turn to vintage shops to avoid the quantities of identical clothes being produced by fashion brands. "It's made vintage important because they're not going to see themselves coming and going," says Feith.
As his brand began to take off, Feith hired photographers, then shot extra photos on his iPhone for himself.
"Eventually, to be honest, I liked a lot of my photos better," he says. There is a touching organic quality to the images Feith uploads to his @FeithClub Instagram feed. Some of the faces may look familiar, but he likely won't mention that the model is an actress, like Wilde, or the singer Allie Crow Buckley. You can figure that out for yourself. Or not. The model could also be a stranger from Minneapolis. "I welcome people to send me pictures," says Feith." I love posting them. I don't care who they are."
Feith Club is already growing up a bit. In April, Feith launched a website built around the naiveté of his Instagram images. He has a minuscule retail footprint (Capitol's outpost in Brentwood and Tenet in Southampton, N.Y., sell his goods).
"It's lean and mean for me," Feith says. "I'm not interested in having a lot of stuff around. I don't aspire to be the next Calvin Klein or even Ralph Lauren. I kind of prefer to be James Galanos. He had a great following and was well respected."
Galanos or not, Feith is fully modern and once again full of ideas.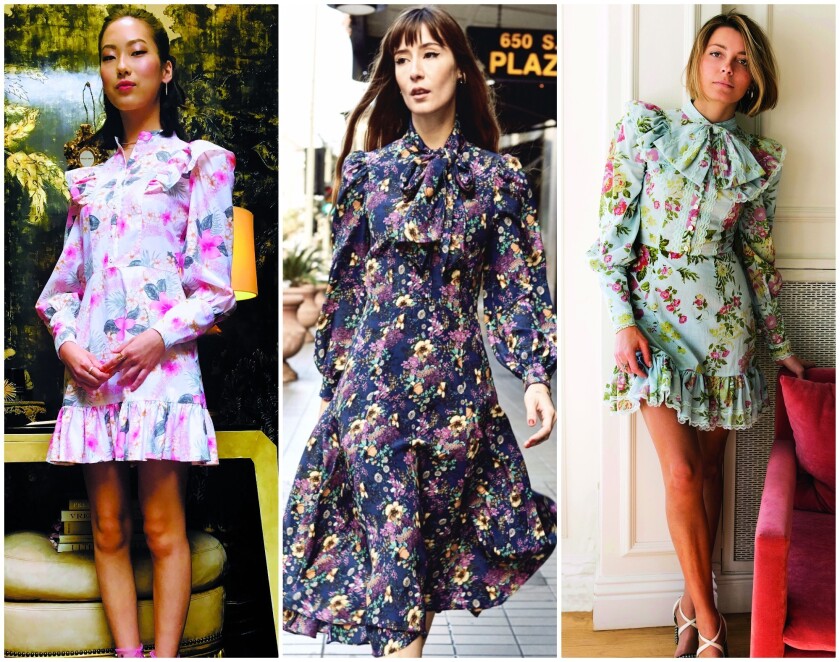 "I should start making men's shirts again," he says. "I started with men's shirts, and people loved them. I can do pajamas. I've always wanted to do that without a big campaign!"
Oh, by the way, he's also gearing up to offer bridesmaids and second-wedding dresses — versions of his coquette styles in off-white but, well, chic. Just DM him @FeithClub. Or for the old-school method, there's now www.FeithClub.com.
---