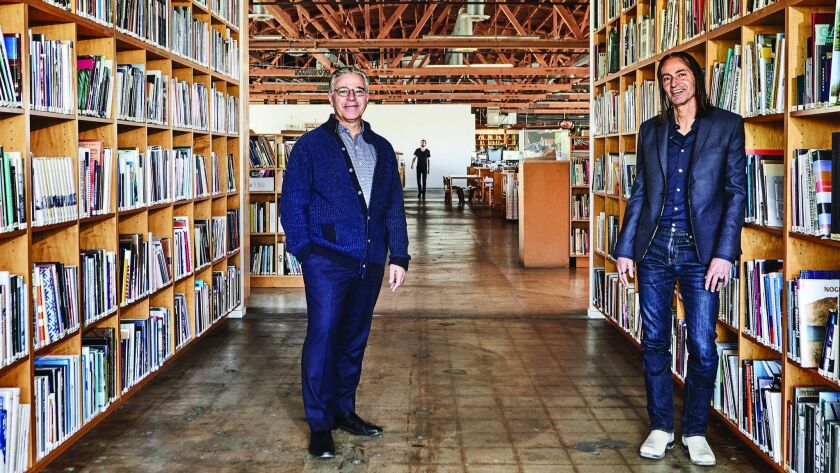 For nearly three decades the Los Angeles-based design-build firm Marmol Radziner has been the go-to architecture outfit for renovating midcentury modernist icons (like Richard Neutra's Kaufmann House or Albert Frey's Loewy House); reconceiving the indoor-outdoor aesthetics of cool California minimalism (be it in the rough-hewn, white-walled Malibu boutiques of Maxfield and James Perse or the Zen, drought-tolerant gardens of residential clients like Flea and Tom Ford); opening up the prefab market to light-filled desert loft living; or simply producing some of the most crisply attenuated walnut, oak and steel furniture pieces out of its El Segundo wood and metal shop — excerpted from previous residential and commercial projects — as custom one-offs for sale at Jean de Merry showrooms across the country.
"We've always done custom pieces for our houses, but then some of those houses get published and people see it and want it," explains Ron Radziner, dressed casually in an olive button down, blue jeans and black sneakers — arms clad with patinated bronze bangles and rings of his own design — in the foyer of the firm's breezy office, which houses 100 associates inside a converted airplane-parts factory. While his shoulder- length pin-straight hair has salted around the edges a bit, Radziner exudes the radiant energy of an endurance athlete.
"It's been this fun hobby on the side," he says of the firm's furniture designs to date. "The nice thing is that it happens much more quickly, and there's satisfaction in that."
Alongside partner Leo Marmol, Radziner has helped to translate their trademark free-flowing design language—often expressed via Douglas fir ceilings, raw-steel staircases, louvered windows, teak flooring, oak cabinetry, monumental rock walls—into tables, chairs, dining sets and bedroom pieces that can either echo the organic rhythms of their own buildings or add punctuations of them into spaces with a decidedly disparate vernacular.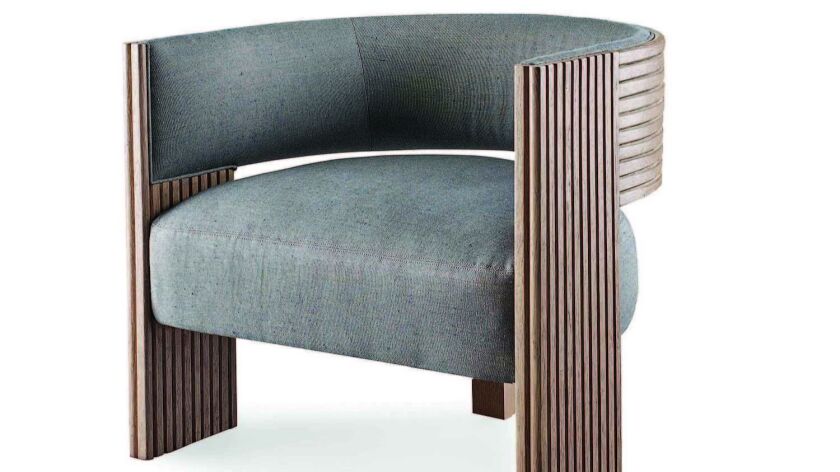 "In a home you're creating the physical expression of this life, and there's something of substance to that that's completely engrossing to me," says Radziner. "Architecture at its best is like a film moving through something, it's not static at all — and you experience it that way as you go from light spaces to dark, inside to outside — and if you do your job well, you achieve everything your clients were hoping for and it gets them to experience light, nature and space in a way they never had before and, I hope, their life is different because of that."
So when McGuire — the venerable furniture company started in San Francisco 70 years ago by John and Elinor McGuire — asked Marmol Radziner to create a collection for them a year and a half ago, they were confident the firm could infuse its beachy light and space vernacular into McGuire's more traditional portfolio.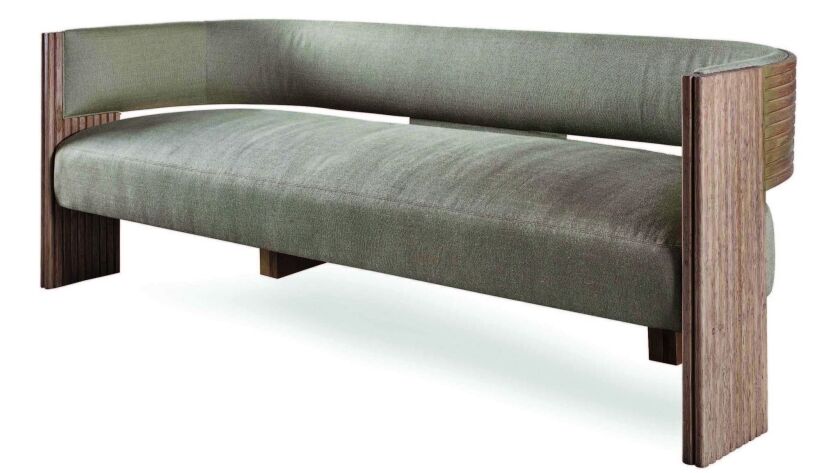 "They wanted to get into something a little more contemporary than what they'd been doing previously, so we spent some time learning about their production capabilities, which are very different from what we do in El Segundo," says Radziner, swiping through images on his iPad of the 15-piece Canyon Collection, which bowed in showrooms this spring, with production beginning this summer. "It was kind of nice to have this broader, different tool chest to work with."
Made between factories in North Carolina and Indonesia, the collection is meant to evoke the laidback lifestyles of sun-worshipping sophisticates dwelling amidst the tropicalia and desert climes of the canyons above Hollywood and Beverly Hills. Consider it the merger of Marmol Radziner's salt-aired hard modernism with McGuire's Asian-influenced soft luxury: sleek spins on classic Danish design via dining chairs, bar stools and beds rendered in tea-stained or blackened paper cord with white bronze accents set into futurist solid oak posts and legs; plush sling-back settees and lounge chairs framed over rattan-wrapped oak casework; silo-shaped bronze side tables with blackened-steel accents and mirrored tops; and hand-carved solid-oak cocktail and dining tables with edgeless slopes meant to mimic those in the titular L.A. canyons.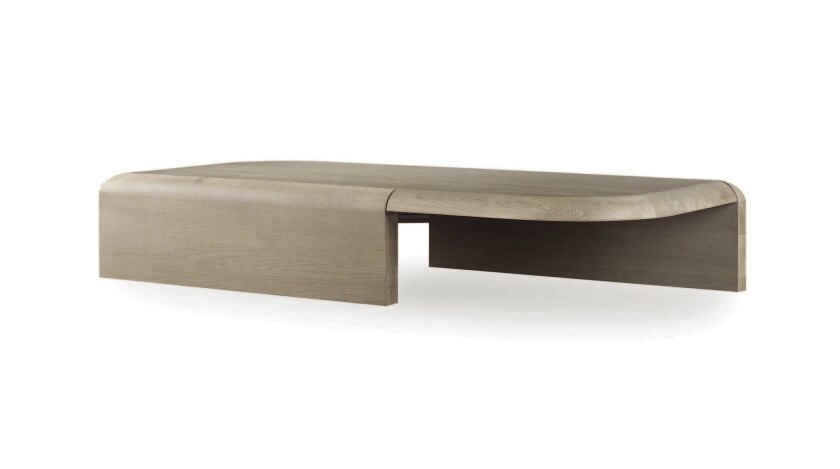 "We're doing a hotel in Puerto Rico on the beach, and I can imagine some of this stuff being there, it also has a bit of a beach vibe," says Radziner. He notes that the firm would like to pursue a functional ceramics collaboration, but it's currently focused on two epic residential towers: the 28-story Quay Tower by Brooklyn Bridge Park (their first east coast project of this scale), and a 64-story condo unit (the tallest apartment building in downtown L.A.) that is set to break ground next summer, right after the firm celebrates its 30th anniversary. For Radziner, the best thing about the new McGuire collaboration is that it continues to help the firm "open up to more possibilities to shapes and materials, and we'll continue to push ourselves," he says. "I feel like I'm back in school in the very best way."
---