As the decade comes to an end, Times film critics Kenneth Turan and Justin Chang collaborated on a list of 10 essential cinematic achievements that earn their mutual endorsement and each added five more titles they personally adore.
KENNETH TURAN: When you watch movies for a living, you're always looking forward, eager for the next film that will change your life — or maybe just make a dull evening a little more entertaining.
Though looking backward can feel as perilous for critics as it was for Lot's wife, there are key moments — like the turning of the decade — when it can be exhilarating to reflect on the best of what we've seen and to point out what still means the most over that period of time.
In that spirit, we've put our heads together and come up with a joint list of 10 films that stood out for us, as well as an additional five individual choices (all listed in alphabetical order). If you've seen them already, you know what we mean. If you haven't, what are you waiting for?
JUSTIN CHANG: It should go without saying — and yet also probably bears repeating — that there is nothing definitive about our joint list of 10. There were many more films at the center of that Venn diagram where our favorites overlap, and figuring out which ones ultimately rose to the very top for both of us was both fun and difficult, whimsical and arbitrary — as, I think, all list making should be.
We hope you enjoy watching and rewatching these wonderful movies as much as we did. And here's to the next great decade of cinema.
"Amour"
Directed by Michael Haneke, this devastating winner of the 2012 Cannes Film Festival's Palme d'Or uses shattering performances by Jean-Louis Trintignant and Emmanuelle Riva to show what happens to a long and harmonious marriage when the wife suffers a series of debilitating strokes. No film moved me more, or made me think harder about the vicissitudes of the human experience. (K.T.)
"Brooklyn"
Adapted from Colm Toibin's novel by Nick Hornby, directed by John Crowley and starring the peerless Saoirse Ronan. A feast of rich emotions presented with wit, grace and not a trace of sentimentality, this 2015 release is the kind of film I'm always looking for but rarely find. (K.T.)
"The Deep Blue Sea"
A tale from two Terences (the playwright Terence Rattigan and the filmmaker Terence Davies) led by a heartbreaker of a performance by Rachel Weisz, this wrenching expressionist melodrama didn't receive the attention it deserved when it opened in the U.S. in 2012. Seven years later, its operatic intensities of color, music and feeling have yet to subside. (J.C.)
"Inside Out"
Pixar's 2015 triumph not only goes to places other animation creators don't dare; it goes to places the rest of the pack don't even know exist. Made with visual magic and emotional sensitivity, it casually probes deeper questions about what matters in life. (K.T.)
"I Am Not Your Negro"
This 2016 documentary is a mesmerizing experience — smart, thoughtful, disturbing — in which filmmaker Raoul Peck uses the full spectrum of film language to illuminate James Baldwin's extraordinary insights into America's complex racial crisis. (K.T.)
"Lady Bird"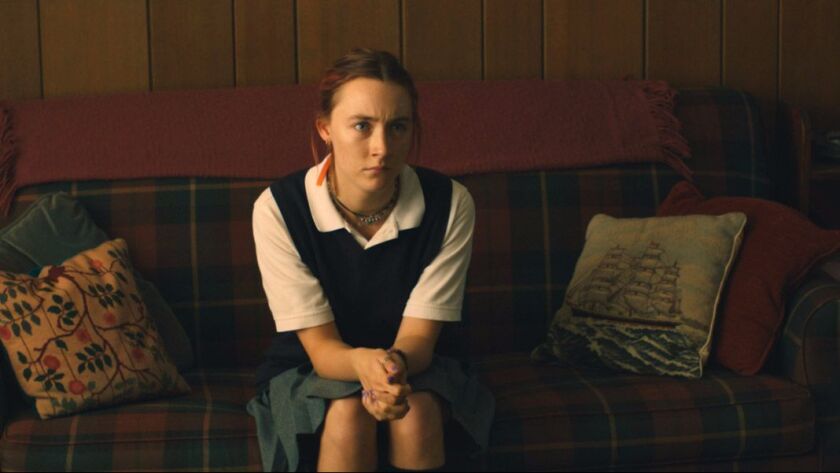 At one point in Greta Gerwig's luminous 2017 coming-of-age classic, Lady Bird and her mom (the sublimely matched Saoirse Ronan and Laurie Metcalf) have an argument that builds to the literal mother of all putdowns: "I want you to be the very best version of yourself that you can be." This movie is exactly that. (J.C.)
"Mad Max: Fury Road"
A barn-burner of a post-apocalyptic extravaganza in which sizzling, unsettling images are the order of the day. Released in 2015, it stars Charlize Theron and Tom Hardy, who helped director George Miller reanimate the franchise he began. (K.T.)
"Moonlight"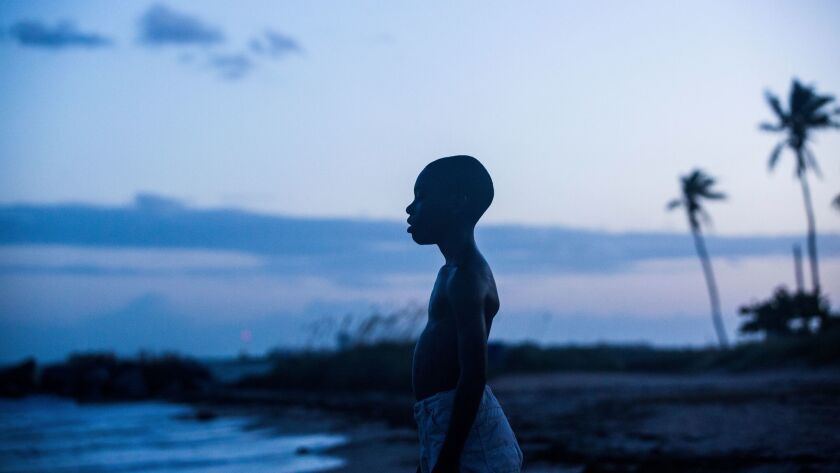 Gorgeously acted by an ensemble led by Alex R. Hibbert, Ashton Sanders and Trevante Rhodes, Barry Jenkins' 2016 movie about a young black man's impoverished upbringing and sexual awakening is the most exquisite of landmark achievements. Its realism is both tough-minded and lyrical, with a depth of feeling that envelops you like a dream. (J.C.)
"Poetry"
One of three decade standouts (the others are "Secret Sunshine" and "Burning") from the great South Korean humanist Lee Chang-dong, this 2010 portrait of a seemingly unremarkable woman (the remarkable Yun Jung-hee) is a transcendent movie about the search for transcendence. (J.C.)
"A Separation"
Asghar Farhadi's 2011 tale of a family and a society coming apart is a gripping, ultimately devastating weave of domestic drama and detective fiction: as intricate and suspenseful as Hitchcock, as compassionate and multi-threaded as Renoir, but with a laserlike intelligence that is all Farhadi's own. (J.C.)
---
Justin Chang's Five Favorites
Choosing five favorites from a decade of cinematic riches was an impossible task. Five minutes ago, Lee Chang-dong's "Secret Sunshine," Christopher Nolan's "Interstellar," Jonathan Glazer's "Under the Skin" and Martin Scorsese's "Silence" were all on the list; ask me tomorrow and they still might be.
"The Assassin"
With this stunning 2015 foray into the mountain mists and palace intrigues of ninth-century Chinese wuxia, the Taiwanese master Hou Hsiao-hsien and his star, Shu Qi, created a shimmering dream of an action picture. Concrete yet evanescent, merging stasis and kinesis, it's a movie that seems to exist both in and out of time.
"Boyhood"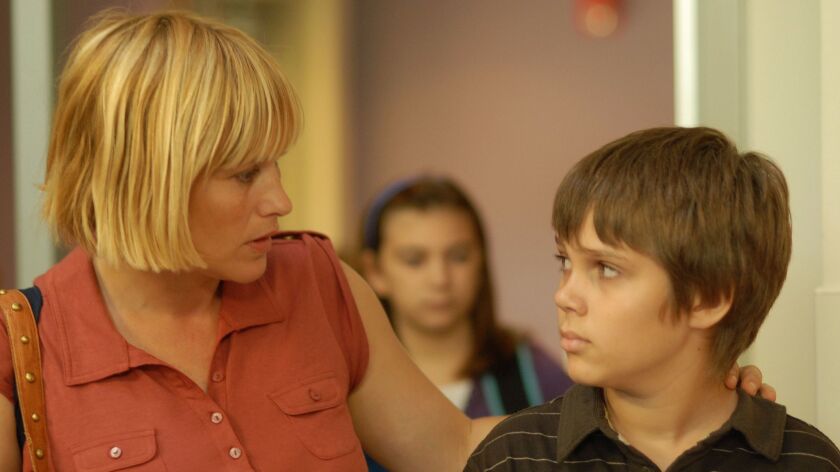 More than a decade in the making but released in 2014, Richard Linklater's coming-of-age drama was assembled piecemeal but unfolds with masterly assurance. It tells the simplest, most deceptively commonplace of human stories, but tells it in a way that it never has been, before or since.
"The Master"
This was an agonizing choice between two Paul Thomas Anderson stunners, the other being 2017's gorgeously romantic "Phantom Thread." But I ultimately gravitated toward the even darker, broodier pleasures of "The Master" (2012), and I am no less seduced by its own impossible love story, hauntingly inhabited by Joaquin Phoenix and the late, great Philip Seymour Hoffman.
"Toni Erdmann"
Sandra Hüller gives one of the decade's richest performances as a corporate climber who gets an impish intervention from her father (the hilarious, deeply soulful Peter Simonischek). Maren Ade's 2016 pointillist comedy is a triumph of deadpan realism, a belly-laugh symphony and a movie that, to paraphrase its guiding spirit Whitney Houston, walks in nobody's shadow.
"The Tree of Life"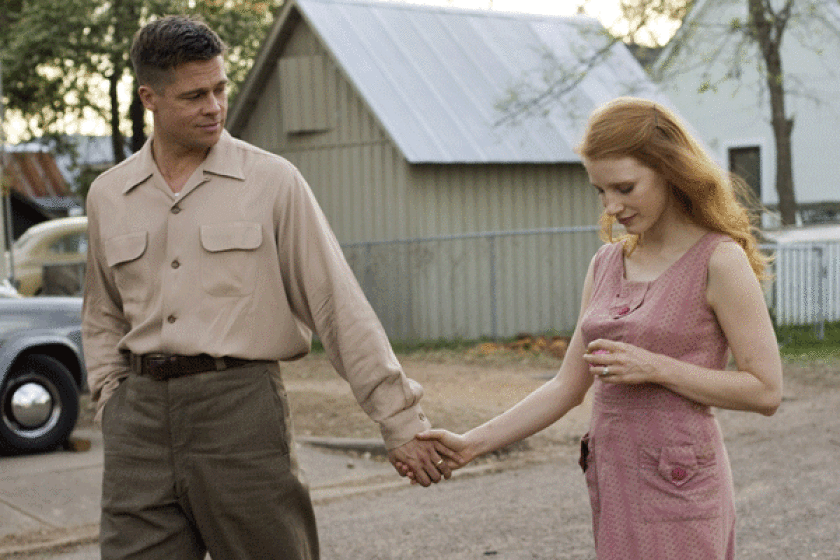 It's about so much more than grief, but a movie this personal demands a personal response: I first watched this Terrence Malick masterwork — one of the great films on fatherhood, both earthly and divine — shortly before its release in 2011, less than a month after my own dad's death. The full force of it didn't hit me immediately; in some ways it's hitting me still, in ways that never cease to devastate and console.
Two clever and wickedly funny looks at class warfare lead a standout year for deeply personal movies.
---
Kenneth Turan's Five Favorites
Asking a critic to pick a personal five films of the decade is a bit of an impossible mission. With so much to choose from, where to begin.
For better or worse, I made the painful decision to leave off magnificent, much applauded work by master filmmakers like Christopher Nolan ("Inception") and Guillermo del Toro ("The Shape of Water") in favor of films that I wish would get the widest possible acclaim.
"The Clock"
A 2010 art piece structured around a 24-hour viewing experience by Christian Marclay that gets under your skin. Whether you're awake or asleep, whether you're watching or looking away, you can sense its presence. You look at your own clock and wonder: What's it doing now? What's on that screen at this exact moment in time?
"Dawson City: Frozen Time"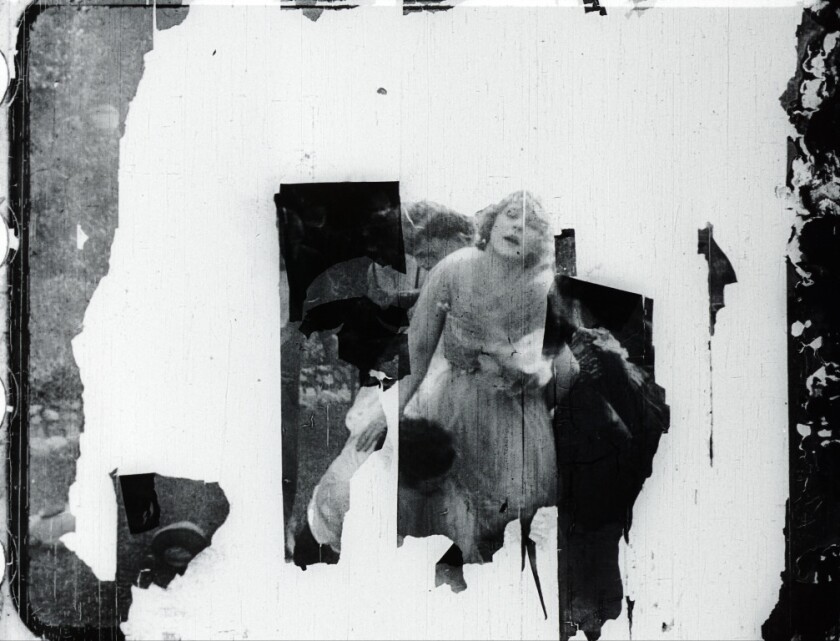 Bill Morrison's documentary, which premiered in 2016 and opened in the U.S. in 2017, is almost impossible to describe, filled with intense exposition about film and socio-political history but also such a visual knockout you feel you don't want to so much as blink out of fear you'll miss something exceptional on the screen.
"Footnote"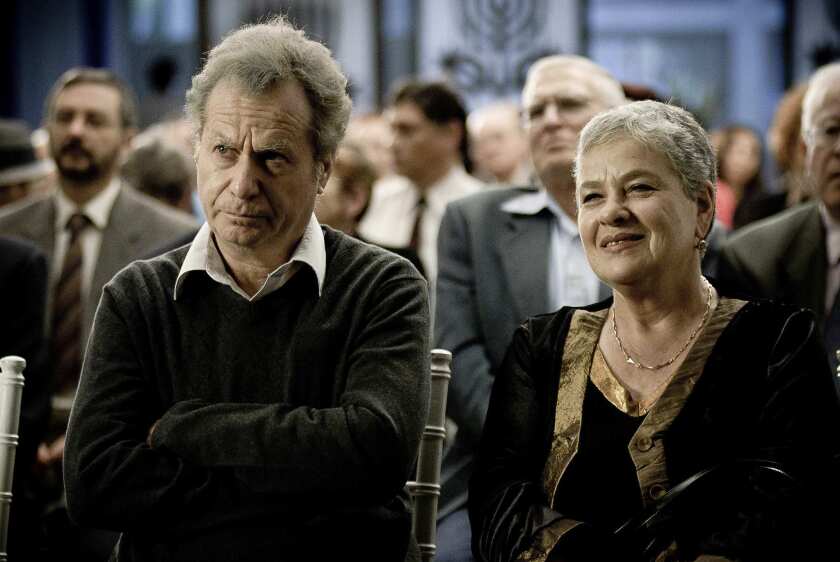 Brainy, bravura filmmaking by Israeli master director Joseph Cedar, this 2011 motion picture about dueling Talmudic scholars who happen to be father and son is as difficult to pigeonhole as it is a pleasure to enjoy.
"Manchester by the Sea"
A triumph for actors Casey Affleck, Lucas Hedges and Michelle Williams, but the real star is writer-director Kenneth Lonergan, whose 2016 film brought the tang of truth to a world where heartbreak and humor coexist, a world where something real is unfolding before our very eyes.
"Son of Saul"
A drama set in Auschwitz-Birkenau in 1944 and directed by Laszlo Nemes, this 2015 Hungarian film is an immersive experience of the most disturbing kind, an unwavering vision of a particular kind of hell. No matter how many Holocaust films you've seen, you've not seen one like this.
The year's best movies are led by the hit true story that proved audiences will still support adult dramas.
---