David Berman, acclaimed indie-rock singer-songwriter and poet, dies at 52
David Berman, the acclaimed singer, songwriter and poet best known for his indie-rock band the Silver Jews, has died. The artist's slightly skewed albums, including "American Water," "Tanglewood Numbers" and "The Natural Bridge," earned him a legion of fans drawn to his smart, poetic songs about history, alienation, religion and addiction, as well as party barges, suffering jukeboxes and "honk if you're lonely" bumper stickers.
Berman's death at 52 was confirmed by his longtime label, Drag City Records. Medical officials ruled it a suicide, the New York Times reported.
Last month the label released the artist's first album under his new stage name, Purple Mountains. It was Berman's first music since he announced in 2009 that he was retiring the Silver Jews name over what he called his "gravest secret." Berman wrote that his dad, Richard B. Berman, was a conservative lobbyist who got rich advocating for causes that the son vehemently opposed. Berman called his father "an exploiter. A scoundrel."
The Silver Jews, Berman wrote, "were too small of a force to ever come close to undoing a millionth of all the harm he has caused."
Beloved as a songwriter, Berman was also a notable poet whose only published work, "Actual Air" (1999) earned back-cover blurbs from poet James Tate and former U.S. poet laureate Billy Collins. Berman's most admired poem, "Self Portrait at 28," opens with the line, "I know it's a bad title / but I'm giving it to myself as a gift," before cascading into a free-wheeling work on "the uselessness of a teenager's promise" and technology that "will eventually give us new feelings."
But it was his way with a lyric that connected Berman to his biggest audience. His first album, "The Starlight Walker" (1994), featured Pavement's Stephen Malkmus on guitar and backing vocals. A master of the oblong image, Berman's writing across that work and five other Silver Jews albums mixed playful metaphors with words of advice, random observations and heady philosophizing.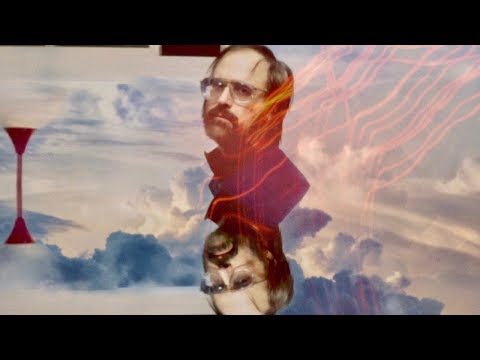 "In 27 years I've drunk 50,000 beers / and they just wash against me like the sea into a pier," he sang on "Trains Across the Sea," from that first album. Issued by the then fledgling Chicago independent label Drag City, Berman became one of a number of iconoclasts — including actor-songwriter Will Oldham; composer, harpist and actor Joanna Newsom; and the low-voiced indie crooner Bill Callahan — to pursue a personal vision with their support.
Born in Williamsburg, Va., in 1967, Berman earned degrees from the University of Virginia and the University of Massachusetts Amherst. He met Pavement's Malkmus and Bob Nastanovich at the former, and after relocating to Hoboken, N.J., the three became roommates. Malkmus, who moved West, formed Pavement, which went on to become one of indie music's most influential and successful bands. Berman, meanwhile, committed to the Silver Jews.
His most famous couplet opens the Silver Jews' 1998 album "American Water." Sings Berman in his low, flat baritone, one that was a deal-breaker for many otherwise forgiving listeners: "In 1984, I was hospitalized for approaching perfection / Slowly screwing my way across Europe, they had to make a correction."
In "Smith and Jones Forever" he noted those invisible American souls who "walk the alleys in duct tape shoes / They see the things they need through the windows of a hatchback / The alleys are the footnotes of the avenues."
On "People," he advised that "you can't change the feelings / but you can change your feeling about the feelings / in a second or two," and sang of drums that "march along at the clip of an I.V. drip / Like sparks from a muffler dragged down the strip."
Berman struggled with various addictions, and in his music offered unflinching glimpses at life under the influence. The band's 2005 album "Tanglewood Numbers" opens with the couplet, "Where's the paper bag that holds the liquor / Just in case I feel the need to puke?"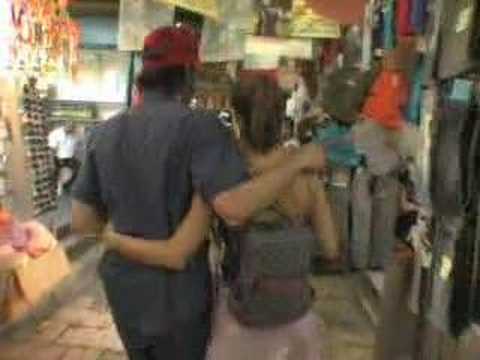 By the time the Silver Jews released their final album, 2008's "Lookout Mountain, Lookout Sea," Berman had cut the fat out of his lyrics and homed in on universal themes of life, death and finding meaning in between. He got married, seemed to have kicked his addictions and devoted his time to studying Judaism. On "What Is Not But Could Be If," Berman adapted a Jewish proverb for one verse: "One has lived life carelessly / If he or she has failed to see / that the truth is not alive or dead / the truth is struggling to be said."
"The whole song is just meant to encourage," he told an interviewer of the song. "Lies discourage. Many times the lies are easy to go with. But if you can know that the truth is always struggling, in the present moment, it wakes you up."
In 2009, at the peak of his powers and having struggled with addiction, Berman announced that he was retiring the Silver Jews name. Explaining that he'd always said the band would quit "before we got bad," he jokingly said that he feared that "[i]f I continue to record I might accidentally write the answer song to [R.E.M.'s] 'Shiny Happy People.'"
A few hours later, in a blog post, he revealed another factor, which he considered a truth "worse than suicide, worse than crack addiction: My father." Referring to noted anti-union conservative lobbyist Richard B. Berman, the son wrote that "you might be surprised to know he is famous, for terrible reasons. My father is a despicable man."
The statement detailed his father's complicity in various politically unsettling endeavors, and was written as a kind of confession. "My life has been riddled with Ibsenism," Berman wrote. "In a way I am the son of a demon come to make good the damage. Previously I thought, through songs and poems and drawings I could find and build a refuge away from his world. But there is the matter of Justice. And I'll tell you it's not just a metaphor. The desire for it actually burns. It hurts."
In a statement issued following his son's death, Richard Berman wrote: "Despite his difficulties, he always remained my special son. I will miss him more than he was able to realize."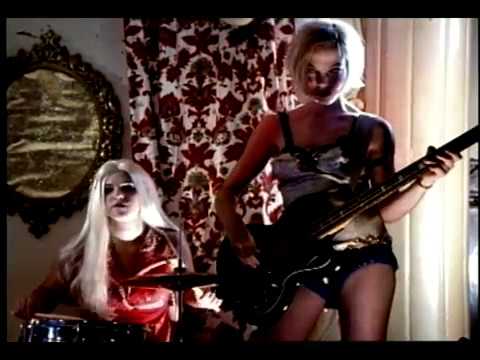 Berman surprised many when he returned to music earlier this year under the Purple Mountains moniker. Aside from regularly updating his thoughtful literary blog, Menthol Mountains, he had turned away from the public. Berman pulled out of a reported HBO project on the drama between father and son, and few harbored much hope that he would write more songs. He was rumored to be working on a memoir.
Instead, "Purple Mountains" arrived. The eponymous album seemed nearly as autobiographical as a memoir, as it revealed the challenges his marriage, explored his struggle with depression and seemed to wallow in hard, sad truths. "I Loved Being My Mother's Son" is a lovely farewell to Berman's late mother.
Another, called "All My Happiness Is Gone," couples the titular grimness with an upbeat melody. Asked about the lyrics, Berman was honest about his life. "For a long time, I've struggled very, very much with what people call treatment-resistant depression," he told Exclaim. "It never goes away from me and I'm surprised I've made it this far, really, in life. There were probably 100 nights over the last 10 years where I was sure I wouldn't make it to the morning."
Berman died a few days before he was set to begin his first tour as Purple Mountains.
As news spread of his passing, songwriters and fans on social media praised his work. The Mountain Goats' John Darnielle wrote, "I could sit here all day and quote memorable David Berman couplets and never grow tired. He had no competition. He was the competition." Wrote actor-podcaster Mark Maron, "One of the great tortured poetic souls is gone. A master of beautiful darkness."
Poet Hanif Abdurraqib: "There are so many ways to feel small while tumbling through the world. Berman made a few seem comforting."
Unsurprisingly, Berman himself penned the most accurate portrayal of his art and struggles, and the ways in which those hard truths are received by the public. Called "Suffering Jukebox," the precisely crafted lyrics detail the plight of a jukebox at a country bar.
"Suffering jukebox in a happy town / You're over in the corner breaking down" sings Berman's widow and collaborator Cassie Berman. "They always seem to keep you way down low / The people in this town don't want to know."
Extending the metaphor, Berman captured with his own voice the artist's dilemma: "Money lights your world up — you're trapped what can you do? / You got Tennessee tendencies and chemical dependencies / You make the same old jokes and malaprops on cue."
"I consider all my lines problems, and I look for solutions. The older I get, the harder it is," he told the Ringer of his evolving songwriting methods. "But I don't have time for language poetry anymore. I don't want to throw people off anymore." Adding a cuss, Berman said, "I don't want to ... I want to mean."
Get our L.A. Goes Out newsletter, with the week's best events, to help you explore and experience our city.
You may occasionally receive promotional content from the Los Angeles Times.