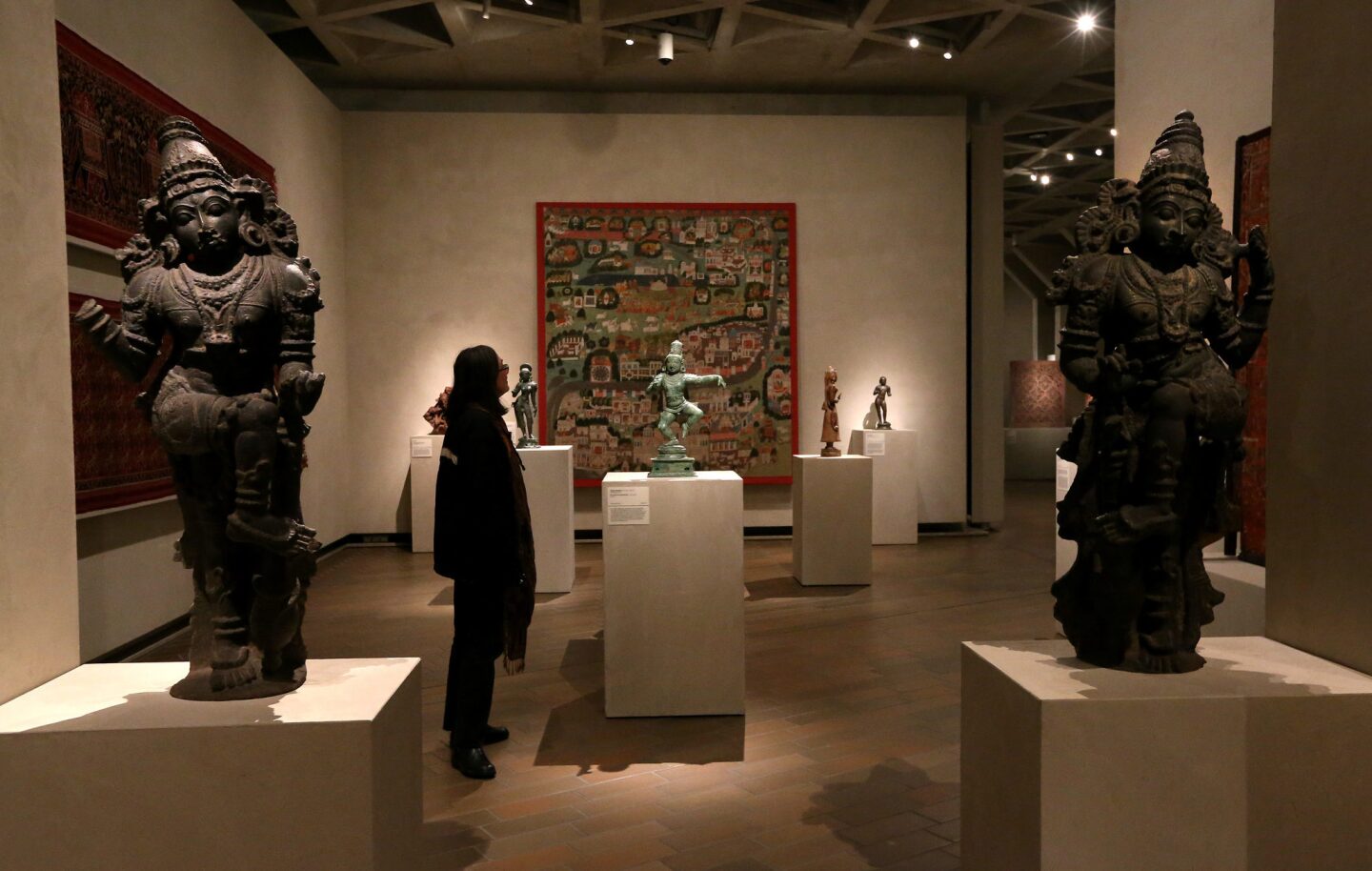 7 Images
Antiquities smuggling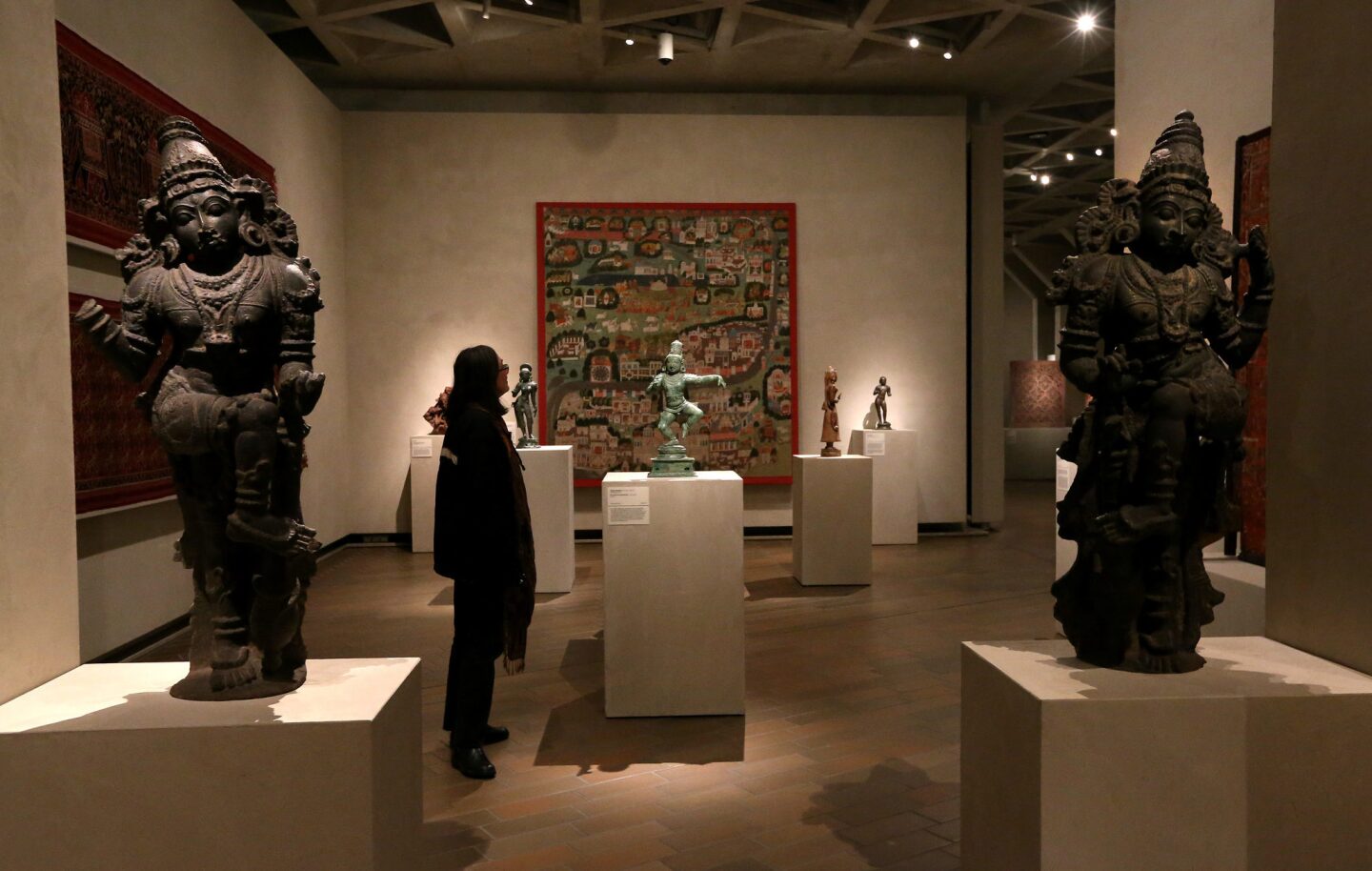 Dwarapalas
In 2005, the National Gallery of Australia purchased a pair of 15th century stone Dwarapalas, foreground, or door guardians, for nearly $500,000. Ownership records for the pair state they were purchased by a New York collector in Calcutta in 1971.
(Kym Smith / The Australian.)
Dwarapalas
But records seized from Manhattan antiquities Subhash Kapoor show he was sent these pictures of the statues sitting on a floor of brick and dirt with a white cloth hanging behind them. Sources say the images were taken by Indian smugglers.
()
Dancing Shiva
In 2008, the museum acquired a bronze idol of Dancing Shiva from Kapoor for $2 million. Ownership records provided by Kapoor state the bronze had been in the collection of a Washington, D.C., man until 2004.
(Ramage Gary / The Australian.)
Dancing Shiva
But authorities say the Shiva was stolen from a Tamil Nadu, India temple in 2006 and smuggled to Kapoor in the United States soon after.
()
Nagaraja
But among Kapoor's records are digital pictures of the sculpture in India taken around 2005 showing the sculpture on what appears to be burlap packing material.
()
Alam
The museum acquired a 19th century monumental brass Alam, or processional standard, from Kapoor in 2008 for $195,000. The dealer provided a document claiming a diplomat from New York had purchased it in Delhi in the late 1960s.
(Kym Smith / The Australian.)
Alam
Digital images sent to Kapoor by smugglers suggest the Alam was in India in 2006, sources say.
()