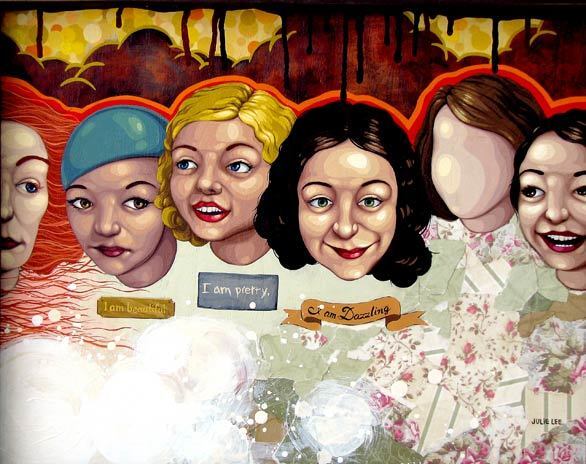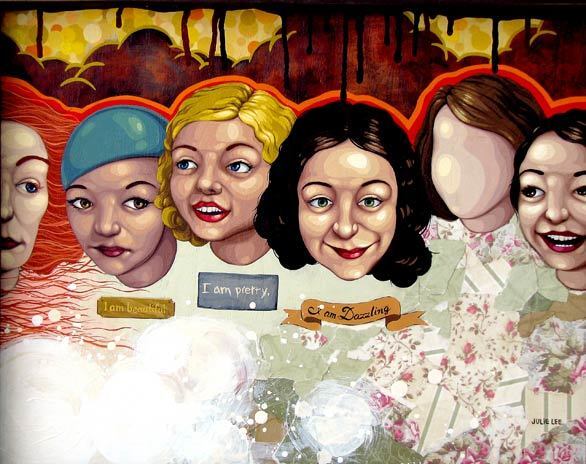 The Black Maria Gallery in Atwater Village challenged 20 artists to envision a fictional painting -- titled "The Burning of Los Angeles" -- that Nathanael West described in his 1939 classic, "The Day of the Locust." The results, including Julie Lee's "Sun-drenched California Nightmare," can be seen in the gallery's "Hollywood Apocalypse!" exhibition, which continues through April 19.
(Black Maria Gallery)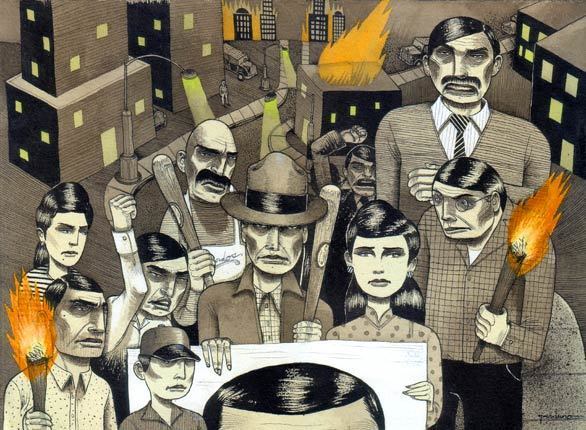 Ken Garduno's "Uprising" is included in the exhibition. Three entries will be awarded prizes based on the opinions of a panel of judges: actors Patricia Arquette and Thomas Jane, and curator-publisher Billy Shire of La Luz de Jesus.
(Black Maria Gallery)
Jeni Yang's 6-by-12-inch "Untitled" is also among works in the exhibition. Proceeds from the show will go to the Writers Guild Foundation's Industry Support Fund.
(Black Maria Gallery)
Jason Hernandez's "Day of the Locust" puts L.A. landmarks, including City Hall (in the top panel), in harm's way.
(Black Maria Gallery)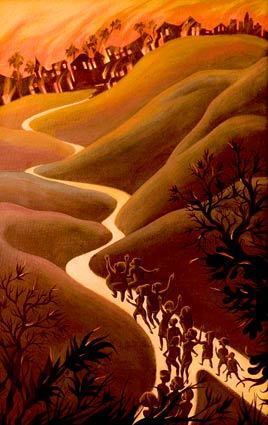 Sensuousness and dread meet in Dany Paragouteva's "LA Burning."
(Black Maria Gallery)
Miss Withers' "LA Ladies" is among the 20 pieces making up the "Hollywood Apocalypse!" exhibit at Black Maria Gallery through April 19.
(Black Maria Gallery)