Hollywood in Havana: Film posters by Cuban graphic artists are love letters to American cinema
In one black and white poster, Charlie Chaplin peers, curiously, around a darkened corner; in another, musical notes fall from the sky, lingering in the air beneath an open umbrella; in yet another, a black bowler hat containing a bulging brain hovers over a kitchen juicer.
The graphic and dramatic images are part of "Hollywood in Havana: Five Decades of Cuban Posters Promoting U.S. Films" at the Pasadena Museum of California Art. Co-organized by the Center for the Study of Political Graphics, the exhibition includes 44 posters created between 1961 and 2012. It's a testament to Cuba's love of American cinema.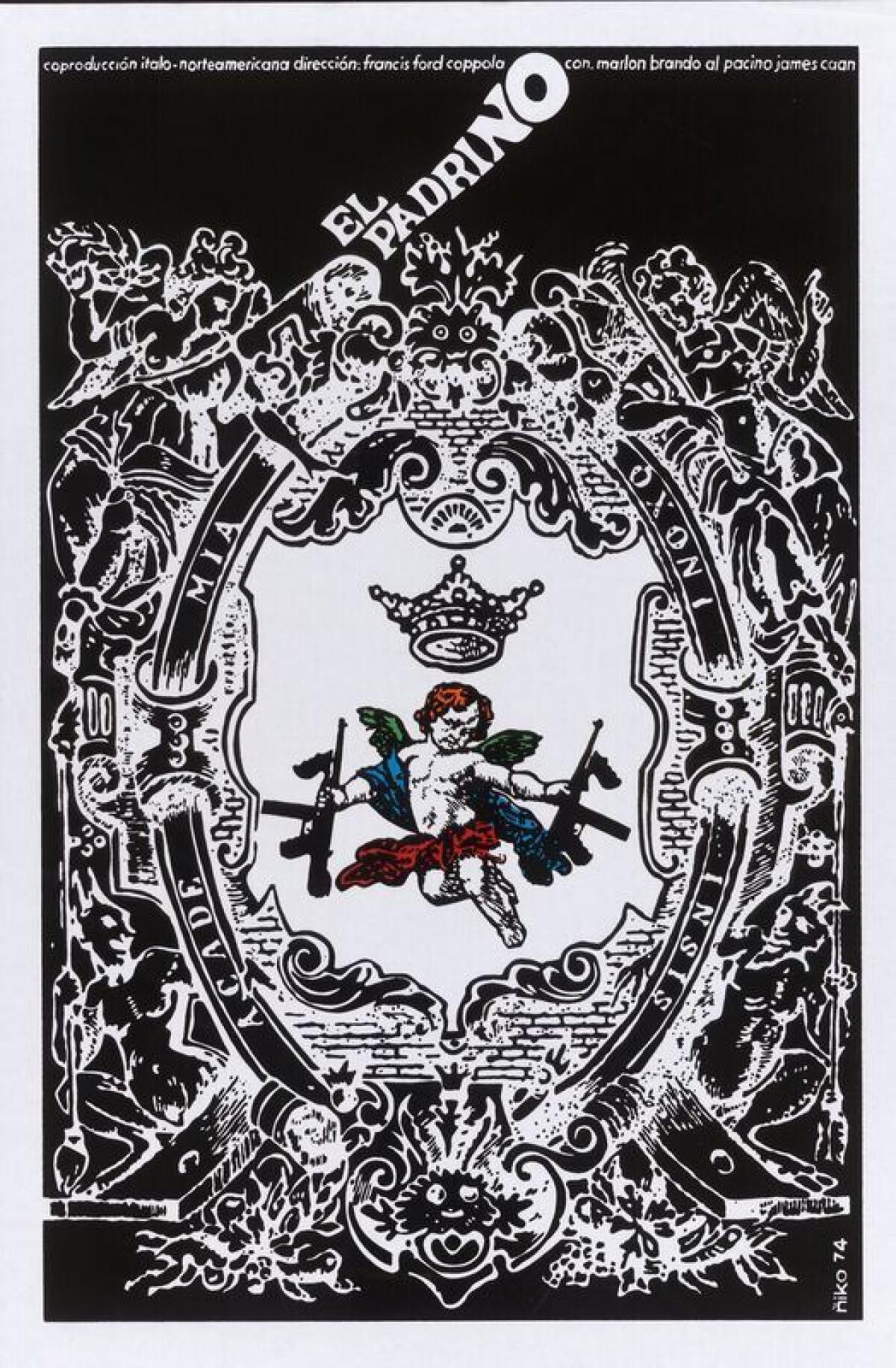 Even after the U.S. embargo went into effect prohibiting the legal export of American films to Cuba, Hollywood movies found their way into Havana. Some are presumed to have been smuggled into the country, others were likely private gifts to individuals. The government-run Instituto Cubano del Arte e Industria Cinematográficos, created to produce Cuban films as well as distribute and promote all films throughout the country, made limited-edition, silk-screened posters to promote showings of these movies. Prints for "Singin' in the Rain," "Cabaret," "What Ever Happened to Baby Jane?" and "The Godfather" got experimental treatment by ICAIC, which hand-drew and hand-cut the poster artworks.
"They showed concepts, design ideas, they were interpreting the films," said Carol A. Wells, executive director of the Center for the Study of Political Graphics. "Sometimes the posters were better than the films. And by making posters that were interpretive as opposed to literal — just showing the movie star — they were encouraging viewers to develop critical thinking and visual literacy."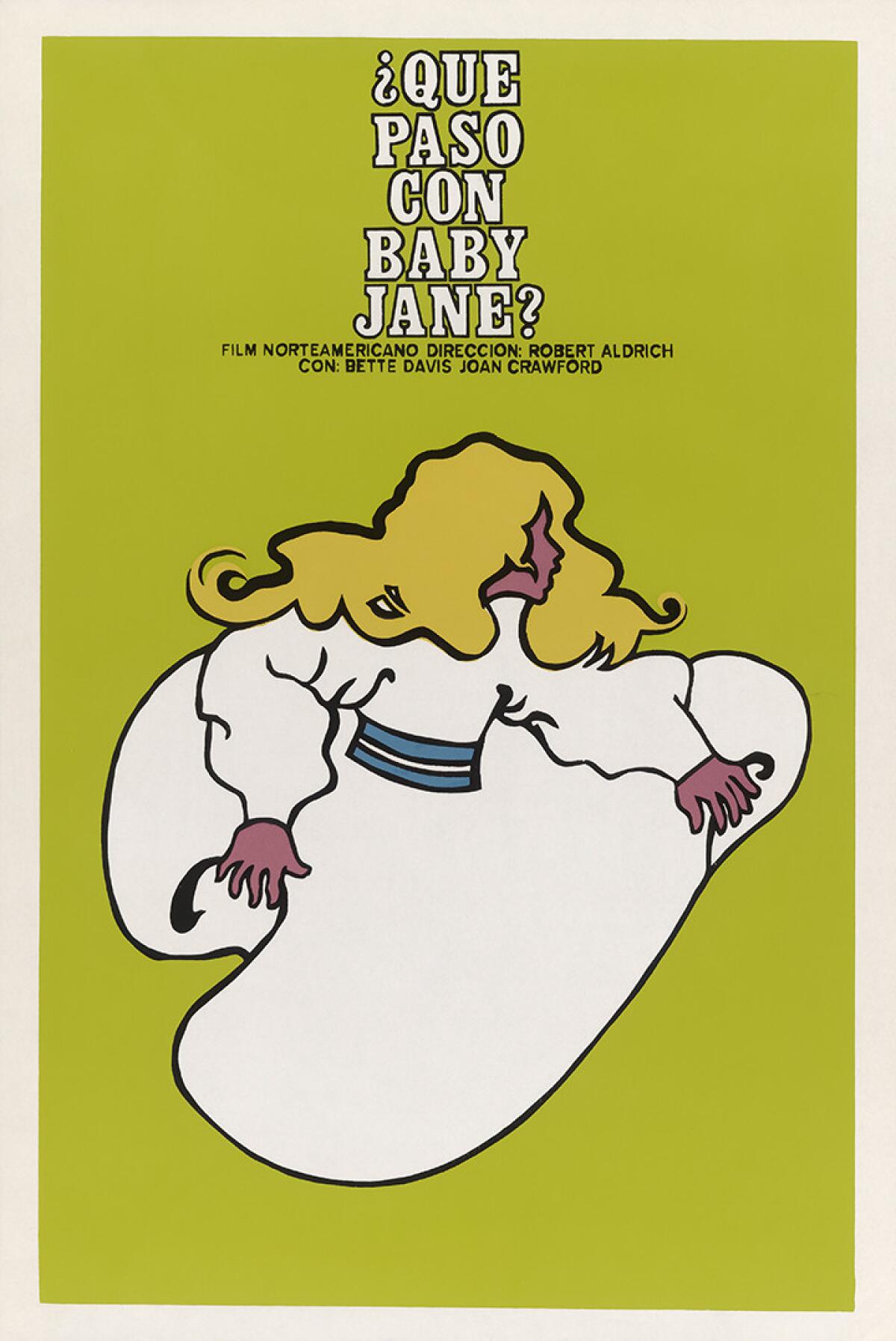 The exhibition is a first step toward closing a gap of cultural understanding between Americans and Cubans, Wells said.
"I can't tell you how many people have said to me, 'I didn't know they were allowed to watch American films in Cuba. I didn't know they wanted to!'" Wells said. "This exhibition is breaking down people's stereotypes of Cuba. We know so little about Cuba; they know so much more about us than we know about them. So this show — in addition to being gorgeous and fun and playful — is the beginning of a dialogue of understanding and appreciation. And of exposure to their brilliant art production in Cuba."
"Hollywood in Havana" runs at the Pasadena Museum of California Art through Jan. 7.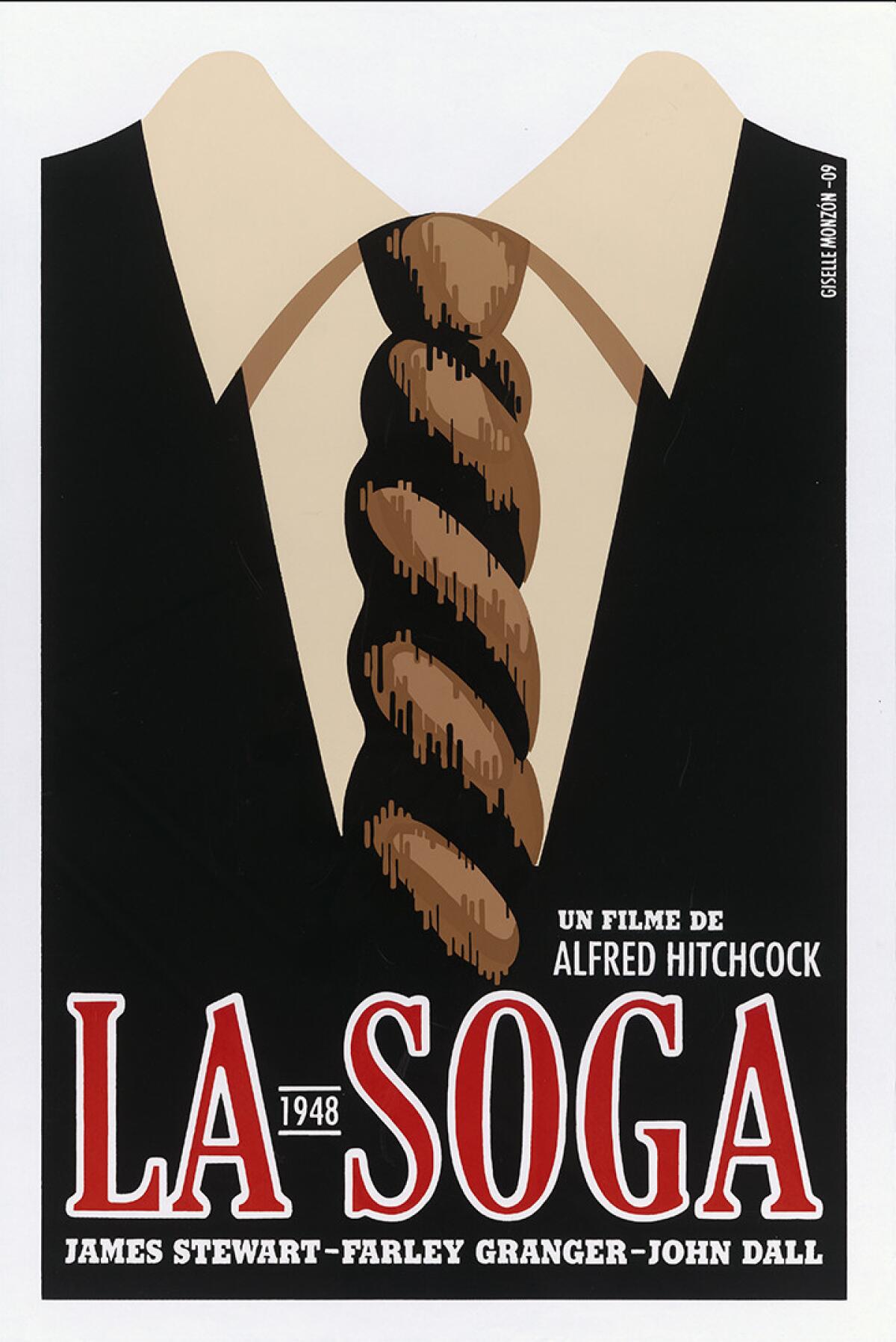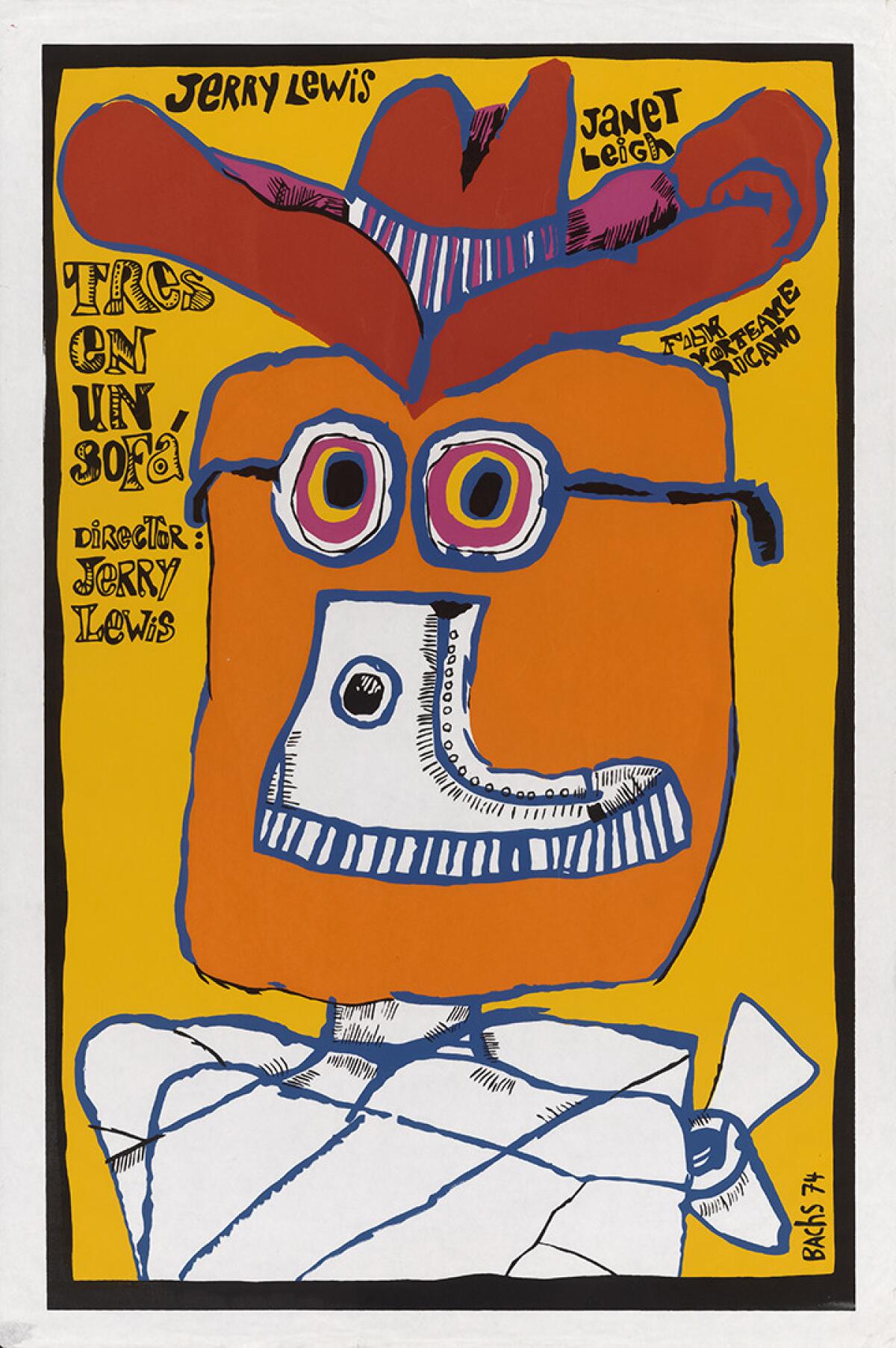 Follow me on Twitter: @debvankin
Get our L.A. Goes Out newsletter, with the week's best events, to help you explore and experience our city.
You may occasionally receive promotional content from the Los Angeles Times.