Hitting his peak at 78: Dakin Matthews, the judge in Broadway's 'To Kill a Mockingbird'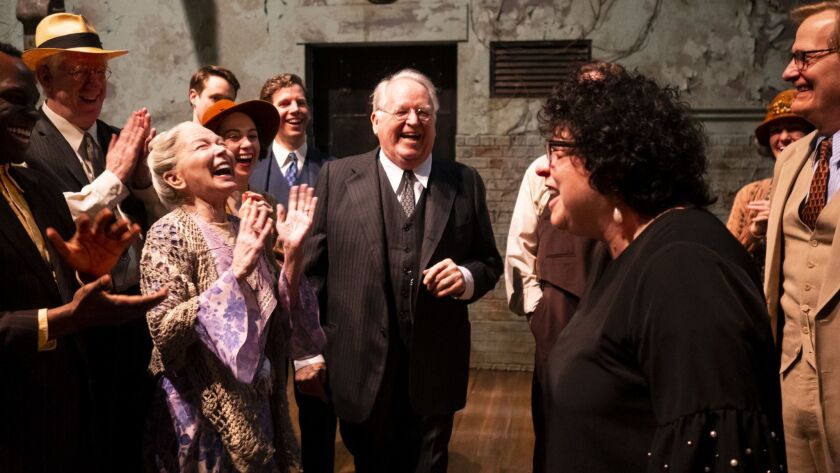 He directed Annette Bening in her first role and wrote Robin Williams' reference letter for Juilliard, but Dakin Matthews says his own acting career didn't really take off until he was in his 70s.
Now, at age 78, he's in one of the hottest shows on Broadway, with a plum role to boot: Judge Taylor of Maycomb County in Aaron Sorkin's hit adaptation of Harper Lee's "To Kill a Mockingbird."
"Hey, just about every show needs a judge or a grandfather," says Matthews, who has scored big with his salty interpretation. Times theater critic Charles McNulty noted the "tart irony" in his performance, while the New York Times' Jesse Green declared him "hilarious."
Says the play's director, Bartlett Sher: "I find it extraordinary that audiences leave 'Mockingbird' and always find the judge one of their favorite characters."
For Matthews, "Mockingbird" is simply the continuation of a remarkable streak.
"I've done eight Broadway shows in the past decade," he said over a glass of Malbec at the National Arts Club in Manhattan.
He never imagined he would do song and dance in his later years, and yet he was called upon to do both in "Rocky the Musical" (2014) and "Waitress" (2016). He played Winston Churchill opposite Helen Mirren's Queen Elizabeth II in "The Audience" (2015). Somewhere in there, he managed to get back home to Los Angeles, where he performed in "The Nether" (2014) at Center Theatre Group's Kirk Douglas Theatre and "Yes, Prime Minister" (2013) alongside Jefferson Mays at the Geffen Playhouse.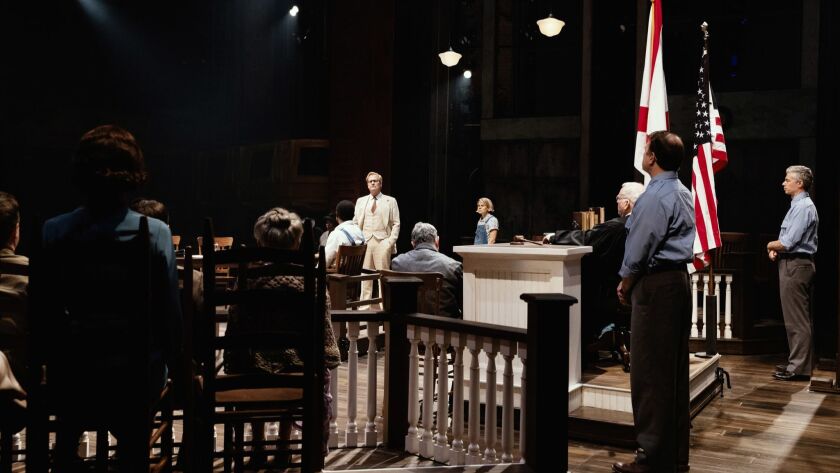 The run of late-career roles comes after Matthews, who was born in Oakland, spent more than three decades teaching English while acting, directing and writing on Northern California stages. He eventually settled in Los Angeles, adding TV work (including playing Santa on "The Big Bang Theory") and film ("Bridge of Spies") to his resume. But he has been a true force in theater, co-founding in 1991 the classical ensemble Antaeus Theatre Company, now based in Glendale.
"It was a marvel that he could gather such quality actors for the original company and originate the idea of double casting," longtime Antaeus member Armin Shimerman says, referring to the dual sets of actors who alternate performances.
Matthews is a fan of the region's theater companies and cites the Road Theatre Company in North Hollywood and Skylight Theatre in Los Feliz in particular, but he says Angelenos are always coping with a weak theatergoing tradition — not to mention traffic. In 2013, the actor announced he was packing up and heading east to make his Broadway debut at age 73.
Now, as Judge Taylor, Matthews serves as a pivotal bookend of sorts: He talks lawyer Atticus Finch (played by Jeff Daniels) into taking the case that frames the play, and he delivers a key passage at the end. "Plus, I am the one who gets to say the title," Matthews says proudly.
Matthews said the development process was particularly long and arduous. "Aaron was working on the script every day until we locked it in," something that didn't happen until two weeks before opening night, Matthews says. "There were real issues to grapple with. Someone gets killed in the show, and neither Bart nor Aaron initially knew how much to show and how much to narrate. Aaron was dealing with an iconic book and movie, and a message that doesn't really work 50 years later."
Sorkin "did not want this to be about another white hero," Matthews says. "He wanted him to be flawed and the black characters to be fleshed out."
Matthews has only praise for Daniels, whom he described as "a working actor who also happens to be a star." He's not some Hollywood name dipping into theater for some quick cred. He said the same of Denzel Washington, with whom Matthews worked as a dramaturg on Broadway's "Julius Caesar" in 2005, and Ethan Hawke, with whom he traveled the world for a year as part of Sam Mendes' Bridge Project (performing Shakespeare and Chekhov). He also dramaturged Hawke in Lincoln Center's 2013 production of "Macbeth," although Matthews acknowledges that that one flopped. ("I don't think that was Ethan's part," he says. "But there's no shame in failing as Macbeth.")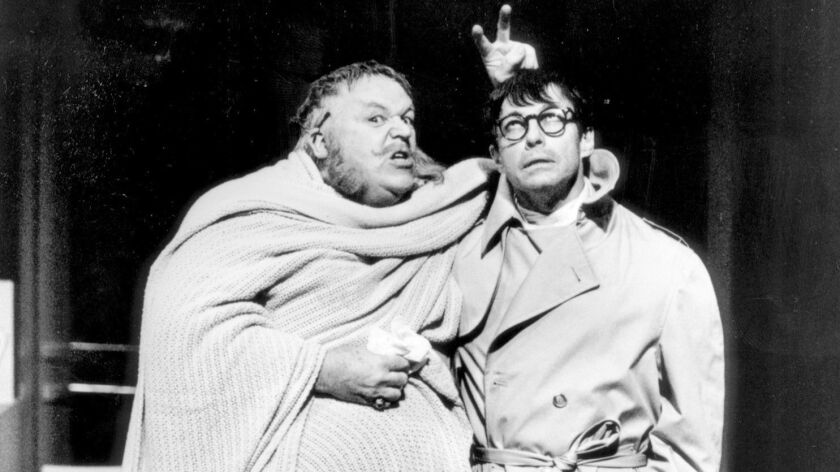 Shimerman, who teaches Shakespeare at USC, extols Matthews' dramaturgy with the Bard, and sure enough, during a talk on "The Merchant of Venice" at the National Arts Club, Matthews skillfully unpacks the iambic pentameter into conversational English.
As an actor, Matthews' process is to memorize a script quickly, then break down every line to its subtext.
"You don't know what you don't know till you don't know it," he says, recalling that just the day before, he had forgotten some words in "Mockingbird." "The actual line is, 'He had it coming,' but I could not think of it, so I said, 'He deserved it.' So even if I forget a word, I remember the meaning."
Physically too the risks inevitably arise. Broadway dressing rooms are the most dangerous places in the world, he says. "The other night, right before my entrance, I took four steps in a complete tumble and could feel my shoulders getting crushed," he says.
But on he went. And sore shoulder or not, he can hardly believe his good fortune. On Monday he performed alongside Lin-Manuel Miranda at a Lincoln Center Theater benefit concert of "Camelot." TV and film offers come, but his real love remains the stage. Says Matthews: "It's where you actually earn the money they give you."
See all of our latest arts news and reviews at latimes.com/arts.
---
Inside the business of entertainment
The Wide Shot brings you news, analysis and insights on everything from streaming wars to production — and what it all means for the future.
You may occasionally receive promotional content from the Los Angeles Times.