Jeffrey Kahane to end 20-year run as LACO conductor with his most ambitious project: a festival devoted to tolerance
Jeffrey Kahane will step down from his position of 20 years as music director of the Los Angeles Chamber Orchestra, and his parting gift is, fittingly, a musical one: a lovingly curated 2016-17 season punctuated by an ambitious three-week festival centered on themes of social justice, tolerance and peace.
LACO's board of directors gave the conductor free rein to program his farewell season. "I'm realizing a lot of very big dreams in terms of things that I wanted to do with the orchestra for a long time," Kahane says.
The season, which begins Sept. 24, is packed with the sort of programming Kahane and LACO have presented over the last two decades, a combination of core classical repertoire (Bach, Mozart, Beethoven) and new works by contemporary composers.
FULL COVERAGE: Your fall arts and culture guide to L.A.
In January, in the middle of the season, Kahane will lead Lift Every Voice, a festival with educational and community-building goals that extend far beyond the concert hall. The wide-ranging concerts and conversations will explore "tolerance, compassion, cooperation and creativity along with the power of music to encourage understanding and promote peace," according to LACO. The festival will examine these topics through the lens of two lives: German rabbi Joachim Prinz, the civil rights leader who was expelled from his country for speaking out against the Nazis; and composer Kurt Weill.
"If you look at the totality of that festival in January," LACO concertmaster Margaret Batjer says, "to me that articulates who Jeffrey is as a human being and as a musician."
For Kahane, the Lift Every Voice festival is the culmination of years of thought and experience. Fifteen years ago, as music director of the Santa Rosa Symphony, Kahane spearheaded two collaborative projects with a local high school.
"Ever since that," he says, "I've dreamed about doing something like it on a larger scale in Los Angeles."
I suddenly saw these two lives, one a composer and one a religious and civil rights leader, really running parallel.
— Jeffrey Kahane
Prinz and Weill were vocal proponents of social justice, and both men, like Kahane's mother and most of his relatives, came to the United States as refugees from Nazi Germany in the 1930s.
"I've always loved Weill's music," Kahane says. "I knew 'The Threepenny Opera' when I was a child. What I did not know until much later in life, is that Weill is actually a relative of my family –– a cousin or maybe second cousin of my grandmother."
Kahane became aware of the life and work of Prinz more recently, through a piece of music composed by Bruce Adolphe. Adolphe's 2015 violin concerto, "I Will Not Remain Silent," is a musical portrayal of Prinz's opposition to Nazi policies and his later activism in the American civil rights movement. The concerto was inspired in part by a speech that Prinz gave at the 1963 March on Washington.
Kahane will conduct LACO and soloist Daniel Hope in the West Coast premiere of "I Will Not Remain Silent" Jan. 21 and 22 in the orchestra's home venues of Royce Hall at UCLA and the Alex Theatre in Glendale. Two pieces by Weill will bookend Adolphe's concerto on the program.
"At some point a couple of years ago," Kahane says, "I suddenly saw these two lives, one a composer and one a religious and civil rights leader, really running parallel. Weill had a great interest in social issues and a great concern for social justice. His final work for the Broadway stage was 'Lost in the Stars,' an opera set in South Africa which takes up the subject of racial prejudice and injustice and oppression."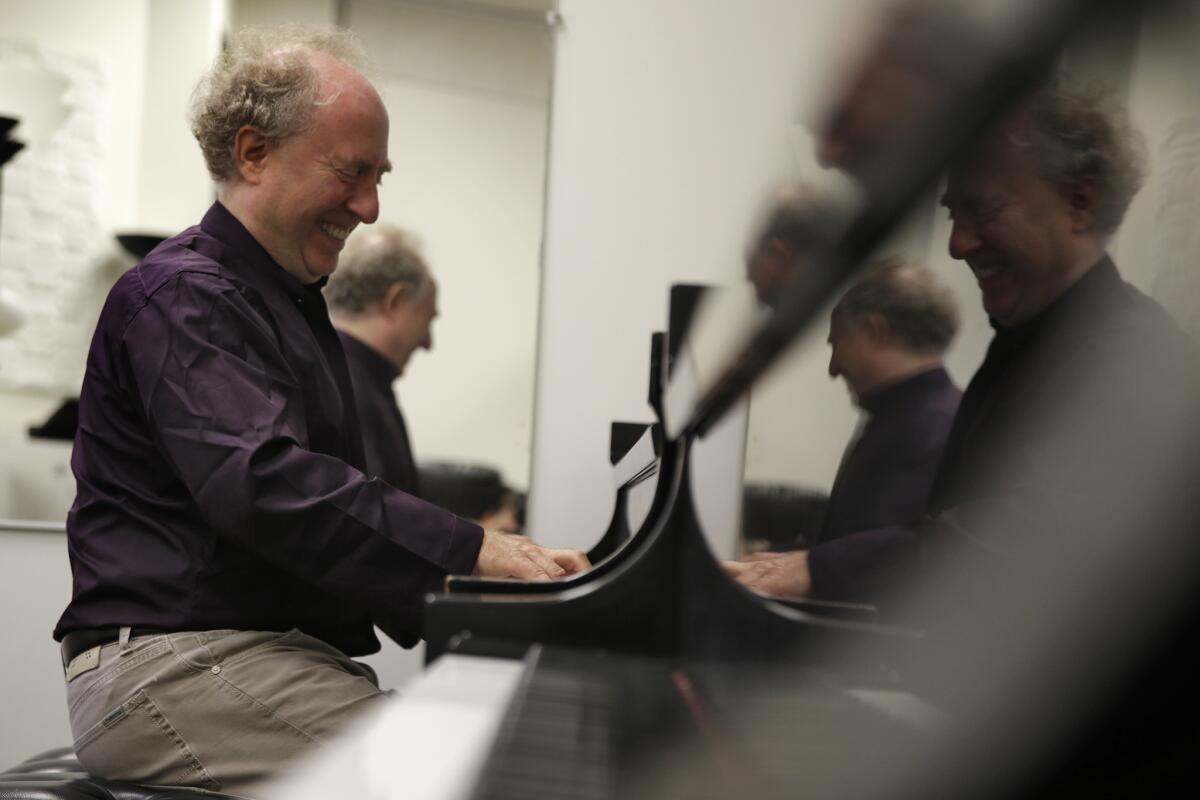 "Lost in the Stars" will come to the Royce Hall stage the following weekend, Jan. 28 and 29. The LACO performances will mark the first time the opera has been staged in Los Angeles since 1950. It will also mark the first collaboration between LACO and the opera's co-producer, the Center for the Art of Performance at UCLA.
The partnership between CAP UCLA and LACO is just one of many new relationships the orchestra is forming during the course of the Lift Every Voice festival. On Jan. 14, LACO will collaborate with the Inner City Youth Orchestra of Los Angeles, the ICYOLA Chorus and the Leo Baeck Temple Chorus to present composer Charles Dickerson's setting of Martin Luther King Jr.'s "I Have a Dream" speech in a free community program.
"What I think is ingenious about this season," LACO Executive Director Scott Harrison says, "is that every concert pays homage to Jeffrey's past with the orchestra but also, in what might be his greatest gift to the institution in his final year, helps build a path to the future of what LACO is going to be. The festival, in particular, is building and sparking new community relationships between LACO and other artistic and educational institutions that are going to continue to thrive in the future."
Los Angeles Times Ideas Exchange: Christopher Hawthorne in conversation with Frank Gehry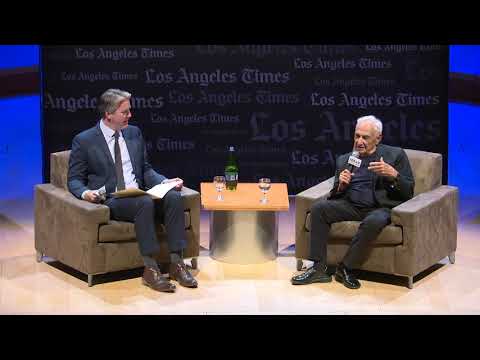 On Now
Frank Gehry's thoughts on the Broad? Watch his hilarious groan
On Now
Watch Frank Gehry in conversation with architecture critic Christopher Hawthorne
On Now
Why Frank Gehry never showed up to work for Richard Neutra
On Now
Frank Gehry recalls Rudolph Schindler style: Rough, raw and unpredictable
On Now
How Frank Gehry defended his Santa Monica home against a critical neighbor
On Now
Frank Gehry wants the L.A. River Revitalization project to help the neighboring communities
On Now
Frank Gehry's approach to the L.A. River – a lot of collaborators
Kahane says he believes he's leaving the orchestra in a strong position for future growth. "I can lay the groundwork for someone else to take the orchestra in a different direction, or build on what we've done over these last 20 years," he says.
In his final concert as music director in May, he will do what he is perhaps best at: perform a Mozart piano concerto, leading the orchestra from his seat at the keyboard.
Concertmaster Batjer is already looking forward to that bittersweet moment.
"Having him sit with his orchestra on stage playing Mozart's last Piano Concerto is going to be very emotional," she said. "If you speak to musicians across the country, the one thing I think everyone feels about Jeffrey is that he is perhaps one of the greatest collaborators of our era. That piano concerto – letting him shine and just being his comfort on stage – that will be our way of saying thank you for all of the great musical memories he has given this orchestra."
SIGN UP for the free Essential Arts & Culture newsletter »
Follow The Times' arts team @culturemonster.
ALSO
11 don't-miss classical picks: 'Breaking the Waves,' John Adams' 70th, Philip Glass' 'Akhnaten'
Plácido Domingo on playing Macbeth in L.A. Opera's season opener
Baryshnikov, Diavolo, BodyTraffic and more: L.A.'s dance scene gears up for a breakout season
Get our L.A. Goes Out newsletter, with the week's best events, to help you explore and experience our city.
You may occasionally receive promotional content from the Los Angeles Times.