Picasso, the potter: A new look at the artist's bravado in ceramics
Pablo Picasso took up ceramics in his 60s, and it's tempting to imagine why: Financially flush with a weighty political voice established by such works as "Guernica," the mural painted in response to the Nazi bombing of the Basque town, the artist was simply ready to loosen up and play with some clay. Others have made similar light of his decades-long "hobby."
"Picasso: Ceramics," a survey published by the Louisiana Museum of Modern Art in Denmark, proves why such underestimation is wrong.
Released this month by Distributed Art Publishers in conjunction with Louisiana's recent exhibition, the 128-page book shows 160 works created between 1947 and '64 at the Madoura factory in Vallauris, France. There, in collaboration with other potters, notably owner-ceramicist Suzanne Ramié and master thrower Jules Agard, the artist produced some 4,000 ceramic objects.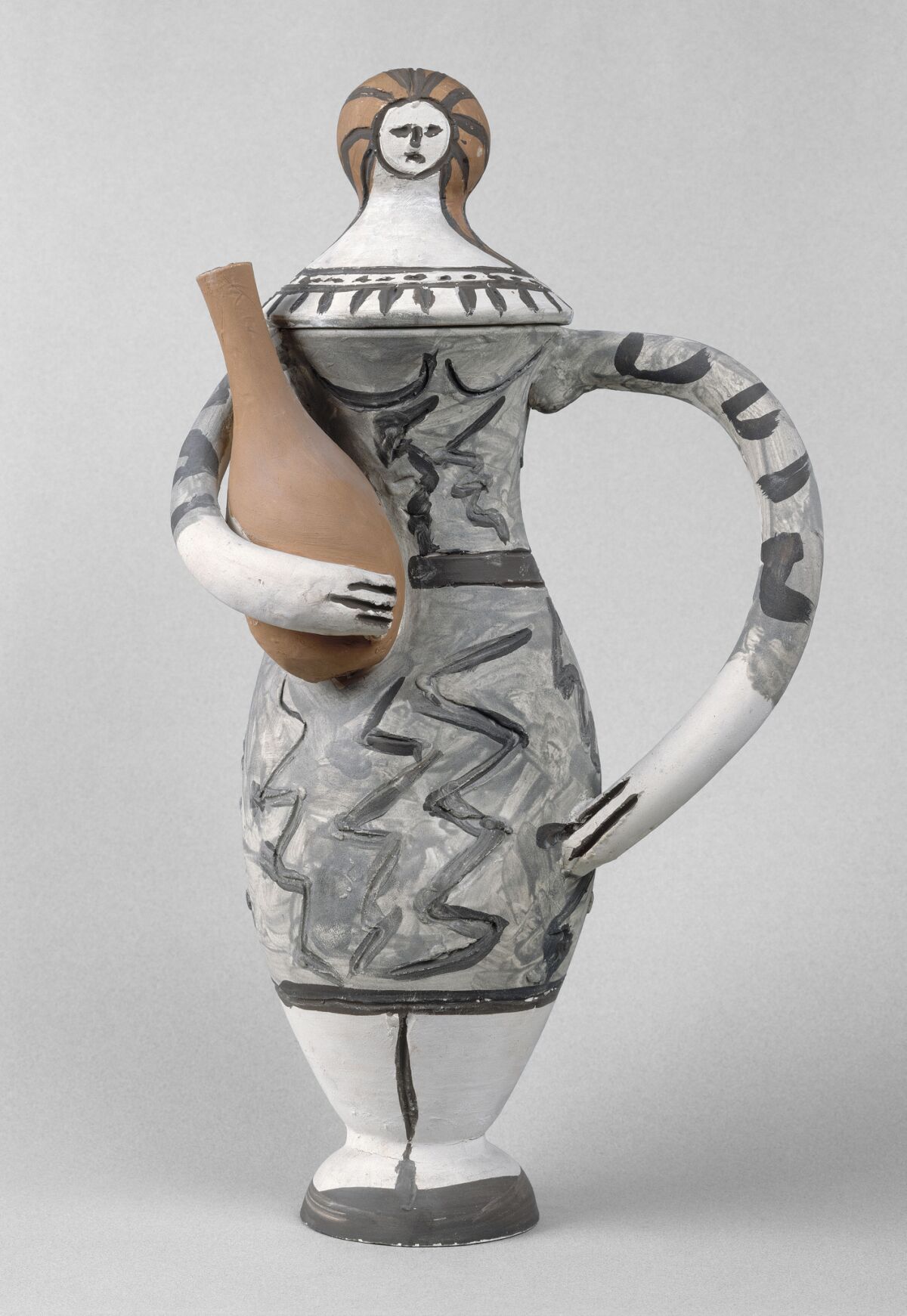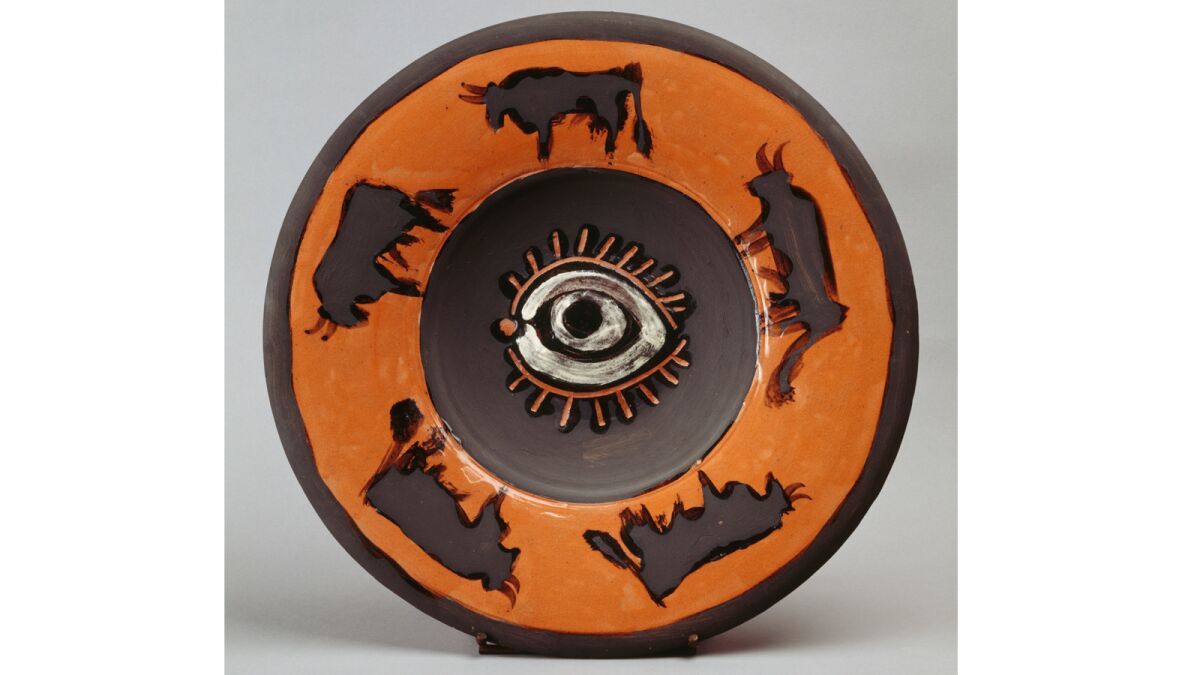 Picasso employed his trademark bravado and lavish imagination to bust rules while steeping himself in fired clay's ancient traditions. (Ramié taught him 11 low-fire techniques.) What emanated from Madoura's monumental Roman-style, triple-level kiln was a spirited array that matched the master's mood: Picasso, yes, was happy — seriously happy to explore a new medium.
Picasso never threw clay (perhaps too faultless a process for a cubist genius), but rather prodded and gouged it into hybrid amusements, crossing animals and humans with ceramic shapes. He often simply decorated what Agard first threw, shaped and then tossed to him. Jugs were transformed into heads; a vase's handles became snakes or vines.
His witty riffs appeared on bowls and plates as well as on vases, amphorae, pitchers, platters, masks, tiles and more. Stylings included mythological and zoomorphic motifs — a delightful eruption of irregularity.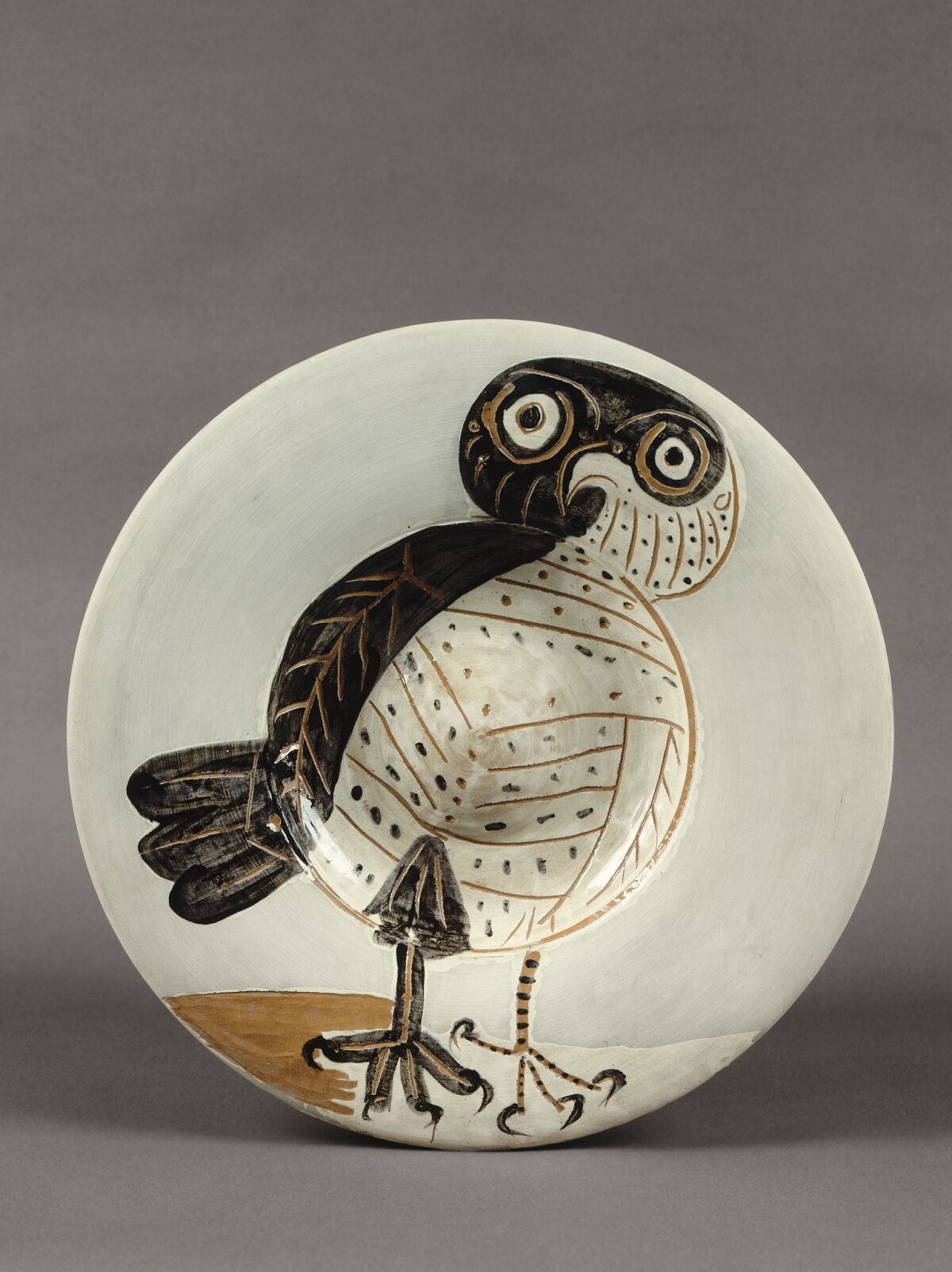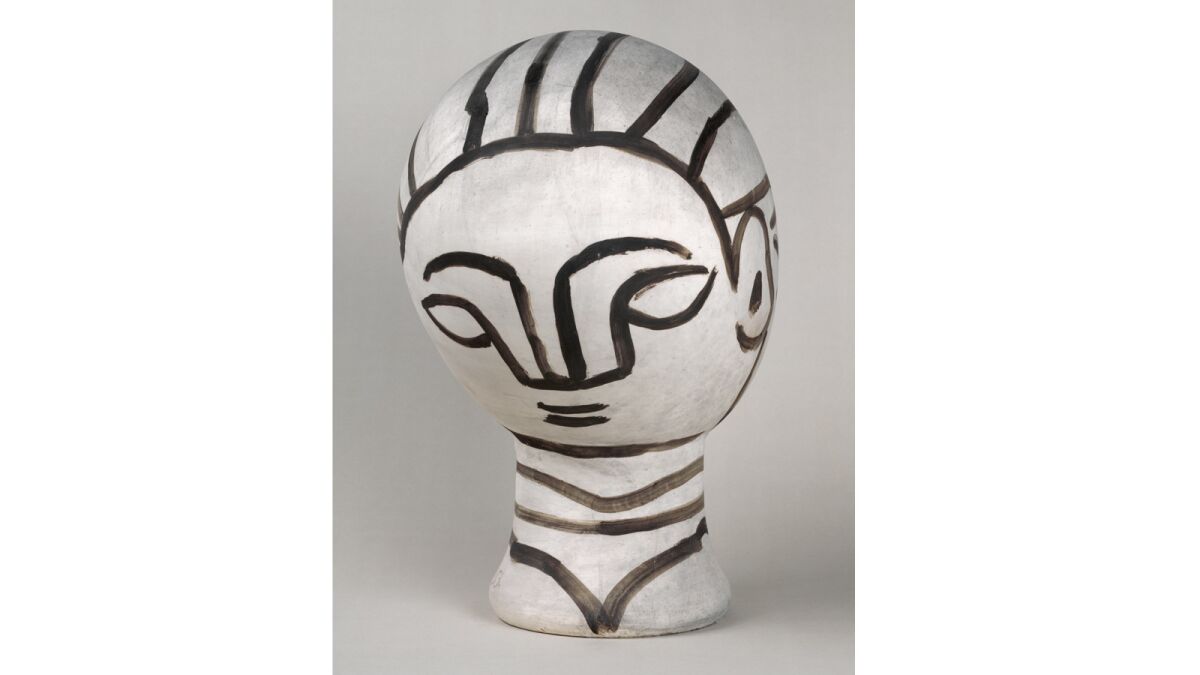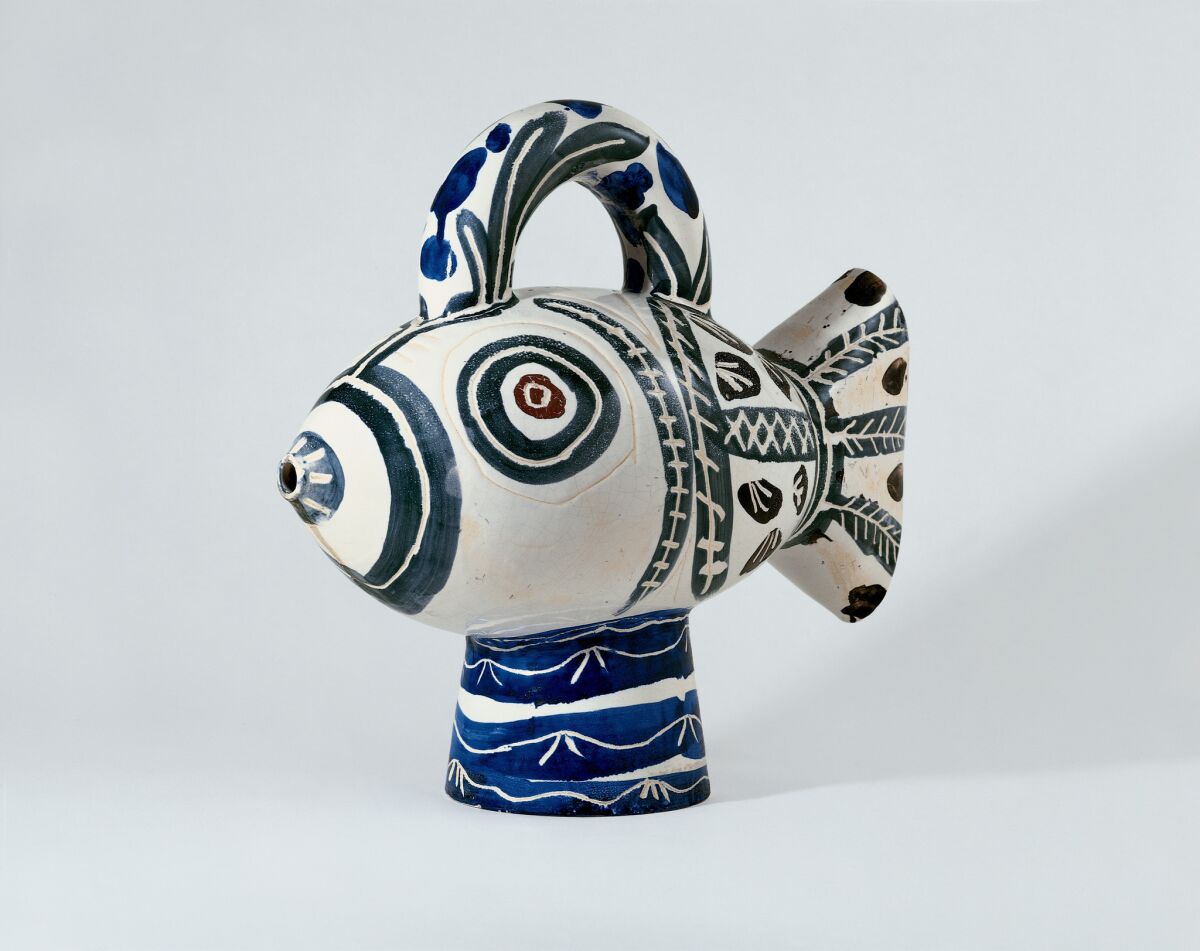 "Picasso: Ceramics" methodically explores those themes and includes chapters on the artist's extensive sketches, inspirations and technical processes. Authors surmise that Picasso reveled in the vagaries of fickle firings and shifting glazes that mark the art. The fluid nature of painting with slips (clay mixed with water) carried into Picasso's lithographic work of the late 1940s and '50s, the book says.
In the end, Picasso was transfixed by the art's intense transmutative heat. That massive Roman kiln matched his fierce imagination, Salvador Haro Gonzalez writes in the book. "The magic of the fire that transforms and validates everything."
See all of our latest arts news and reviews at latimes.com/arts.
Get our L.A. Goes Out newsletter, with the week's best events, to help you explore and experience our city.
You may occasionally receive promotional content from the Los Angeles Times.