Tracy Letts knows where to mine laughs: Wherever men are behaving badly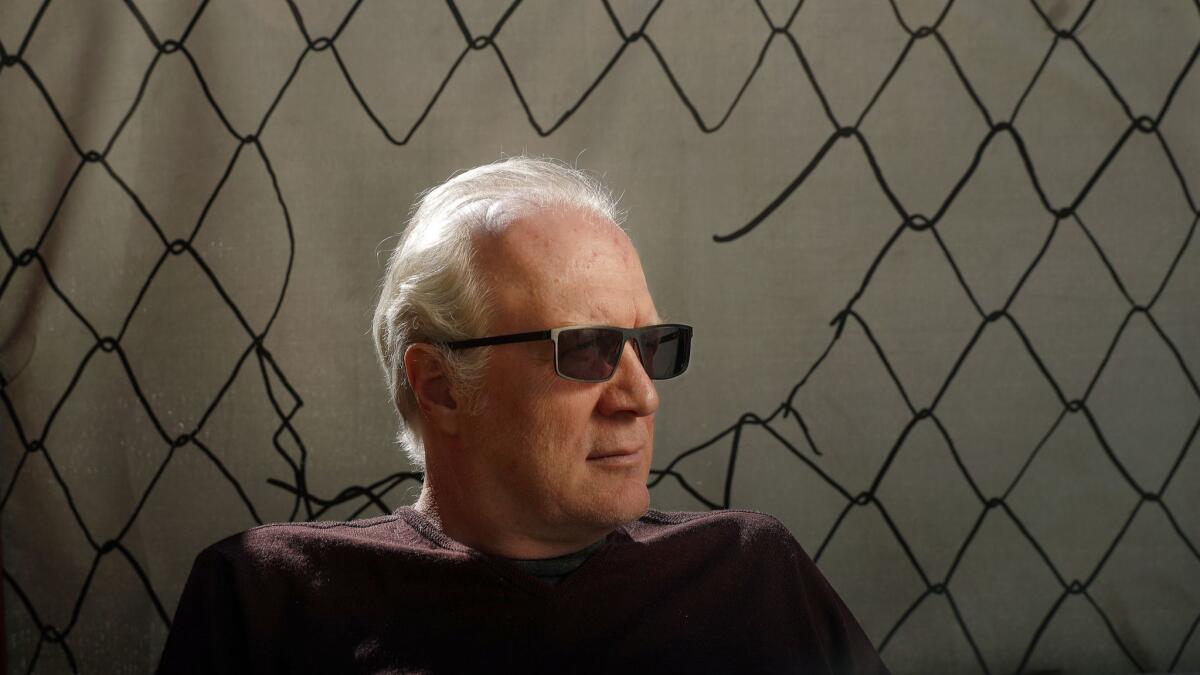 When Tracy Letts was growing up in Durant, Okla., he had to look only down the hall for role models. His parents, both English teachers, were Billie Letts, who became the bestselling author of "Where the Heart Is," and Dennis Letts, later an actor who would go on to perform in his son's Tony and Pulitzer prizewinning play "August: Osage County."
The 53-year-old Letts has followed in both of their footsteps. His performance in "Who's Afraid of Virginia Woolf?" garnered him the 2013 Tony for lead actor in a play. He had roles in two of 2017's top films, "Lady Bird" and "The Post." He has been a regular on Showtime's "Homeland," has a recurring role on HBO's "Divorce" and will play Henry Ford II in the film "Ford vs. Ferrari" later this year.
Then there's writer Letts. Based in Chicago, where he lives with his wife, actress Carrie Coon, and their newborn son, Letts has sent two plays on to Broadway and adapted three as films. Due out next fall is his movie adaption of novelist A.J. Finn's "The Woman in the Window."
Now comes his play "Linda Vista," the tale of Dick Wheeler, a grumpy, thoughtless guy of 50 who is simultaneously sexy, clever and pretty irresistible to women — at first. The play premiered in spring 2017 at Chicago's Steppenwolf Theatre Co., where he is a member of the ensemble, and opens Jan. 16 at the Mark Taper Forum.
Where did the notion of a man like Wheeler come from?
Like most of my characters, he's an amalgam of many people, including myself. I had in mind certain kinds of characters from some of the novels I love the most — "Dubin's Lives" by Bernard Malamud, "Rabbit, Run" by John Updike, "Jernigan" by David Gates, and especially "The Ginger Man" by J.P. Donleavy. These characters are men behaving badly. They're rogues. They're misanthropes. Their misadventures might be comical or slightly sinister, but they're picking up a lot of people around them as collateral damage, and ultimately, they fall to their own self-destructive impulses.
You have referred to it as a favorite play of yours.
Something feels very contemporary and immediate about the play to me. My friend [director] Anna Shapiro said to me that Wheeler is a version of a man I might have become if I made different choices in my life. I think there's probably some truth to that.
Which choice came first, the writing or the acting?
My parents were both English teachers, and I've always been interesting in writing. There were always a lot of books around and a lot of discussions of plays, movies, literature, music. There was a great premium put on the arts, and especially the written word. I remember crawling up into my mom's desk chair and typing out some letters on her typewriter as soon as I could walk.
Did you ever expect to write professionally?
No, I don't think so. I saw my dad play Atticus Finch onstage in "To Kill a Mockingbird" when I was probably 10 years old, and it made a big impression on me. I started acting as a teenager, and several years later, I moved to Chicago and fell in love with the theater here. I realized I had a lot of down time as an actor, so I started writing stuff for the stage as well. We have a very vibrant storefront theater scene here, and if you write a spare play, a small cast play, you can get most plays produced. So it's a great town to be a young playwright in, and I started writing specifically for the theater in my mid-20s. I've always kept writing and acting as parallel careers.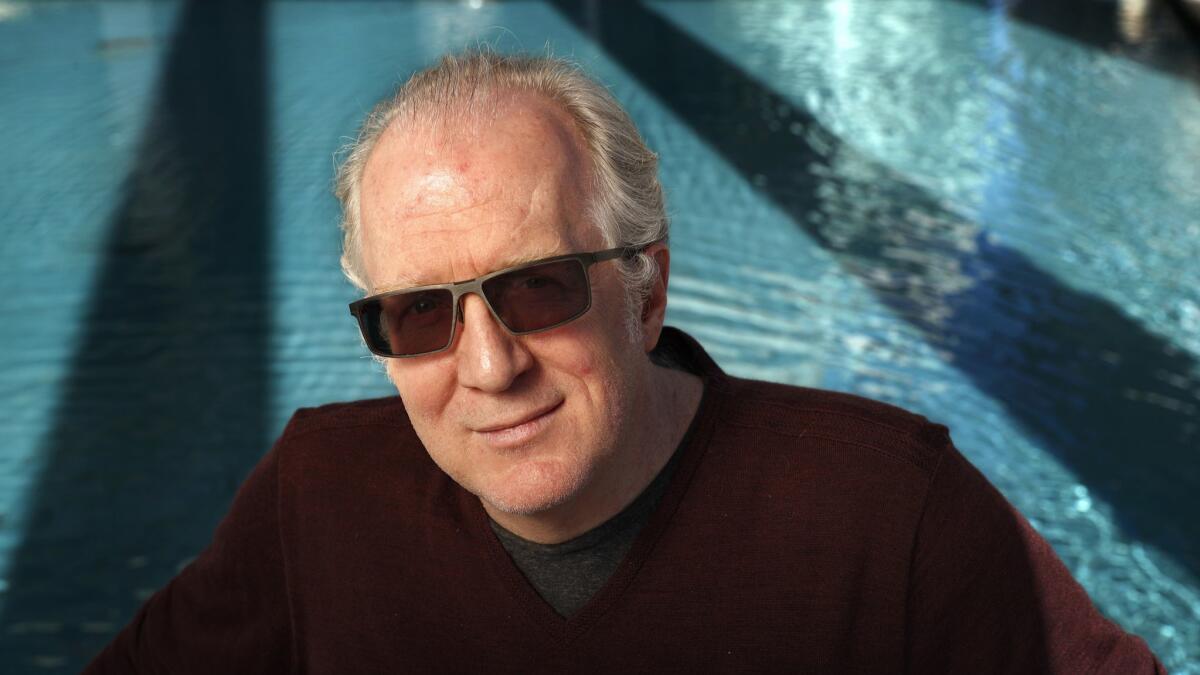 How do the writing and acting feed off each other?
They use some of the same skills: powers of observation, mimicry, sense of humor, deciding the best way to tell the story. I think the work I do as an actor helps me write good roles for actors. I know the things that actors want and respond to. And when I get up onstage to act, I think about the times actors have driven me crazy when they're acting my writing, so hopefully it's made me better as a writer.
I don't think I would be as good at either job if I were trying to do them both at the same time. I would certainly be too be self-conscious. I would feel like a show off. I wouldn't enjoy that.
You've referred to acting as an extrovert's pastime and writing as an introvert's pastime. Can you elaborate?
When I started acting, I think one of the things that appealed to me was that it was a way to get some positive strokes and attention, and it certainly appealed to a more extroverted, social side of me. But it's not really who I am. I'm a pretty shy person. And as the years have gone on, I love the craft of acting, but I don't love the social side of it. I tend to be more quiet and introspective than that. I really enjoy the time in my office by myself, reading a book, reading the newspaper.
What are you looking for when you write a play?
A good dramatic situation, interesting characters, a few laughs. Entertaining first and foremost. I feel it's only right to try to entertain the audience. Hopefully, there's also a little something for people to think about, chew on or argue about — some meat on the bones.
Are those the same things you want in a play as an actor?
Sure. It's all storytelling You want a play to tell a rich story and have drama, conflict and fun characters. A few laughs. If you have a play without laughs, count me out.
Why is laughter so crucial?
If they're laughing, they're listening, and I want them to listen. It's hard to hold the attention of people in a live theater audience for anywhere from 90 minutes to 3½ hours. With so many distractions these days, it's hard to say, "Hey, pay attention to this story I'm going to tell you. Lose yourself in this story." I don't know a way to do it without offering some humor as a bait. And it's who I am. I like to laugh. I appreciate my funny friends and relatives. I try to make people laugh myself.
What else do you look for in your roles?
A good script. There are probably other ways to pick material, but I don't know what they are. If the writing is good, I want to be part of the project.
I assume that's what attracted you to playing businessman Joe Keeler in the Broadway revival of Arthur Miller's "All My Sons" this spring?
Yes. It's a great play and a great part. As actors get older, it's harder to learn the lines and do the grind of eight shows a week. So for me, it has to be worth it to climb that mountain. "All My Sons" is one of those shows. I look at it and say, "OK, that's a really hard, challenging role, and it's going to take a year out of my life to do, but it's worth it."
You gave Los Angeles four years back in the '90s. How did that work out?
My introduction to Los Angeles came when Steppenwolf brought out Steve Martin's play "Picasso at the Lapin Agile," and I did 468 performances as the bartender. It was a great job, but I really struggled with the business. As an actor, I shot a couple sitcoms and an independent movie. As a writer, I tried to get work writing screenplays, but I was not the guy they were looking for. It was pretty much a bust.
I very gratefully returned to Chicago. Steppenwolf added me to the company, so I had an artistic home. I could stay here and do my work. It's such a cold world out there for the American artist. So to find yourself suddenly with a group of like-minded people and a place where they say, "Sure, we'll do your plays, you can come and act here," was such a gift.
♦ ♦ ♦ ♦ ♦ ♦ ♦ ♦ ♦ ♦
'Linda Vista'
Where: Mark Taper Forum, 135 N. Grand Ave., L.A.
When: Previews begin Wednesday, opens Jan. 16, ends Feb. 17. Performances 8 p.m. Tuesdays-Fridays, 2:30 and 8 p.m. Saturdays, 1 and 6:30 p.m. Sundays (check for exceptions)
Price: $30-$99 (subject to change)
Info: (213) 628-2772 or CenterTheatreGroup.org
More on Tracy Letts
Tracy Letts is often cast as the powerful leader, but for 'Lady Bird' he gets to play 'an old softie'
Theater veterans Tracy Letts and Laurie Metcalf on sharing the screen in Greta Gerwig's 'Lady Bird'
Debra Winger and Tracy Letts on their chemistry in 'The Lovers' and, reluctantly, on Hollywood and women
Review: In 'The Lovers,' Debra Winger and Tracy Letts give us an achingly poignant portrait of a modern marriage
Tracy Letts finally makes it to Broadway stage, earning raves in a revival of 'Who's Afraid of Virginia Woolf?'
Streep, Martindale on family and truth in Tracy Letts' 'August: Osage County'
See all of our latest arts news and reviews at latimes.com/arts.
Get our L.A. Goes Out newsletter, with the week's best events, to help you explore and experience our city.
You may occasionally receive promotional content from the Los Angeles Times.