Best in classical 2018: The musicians who spread joy, justice and compassion when the world needed it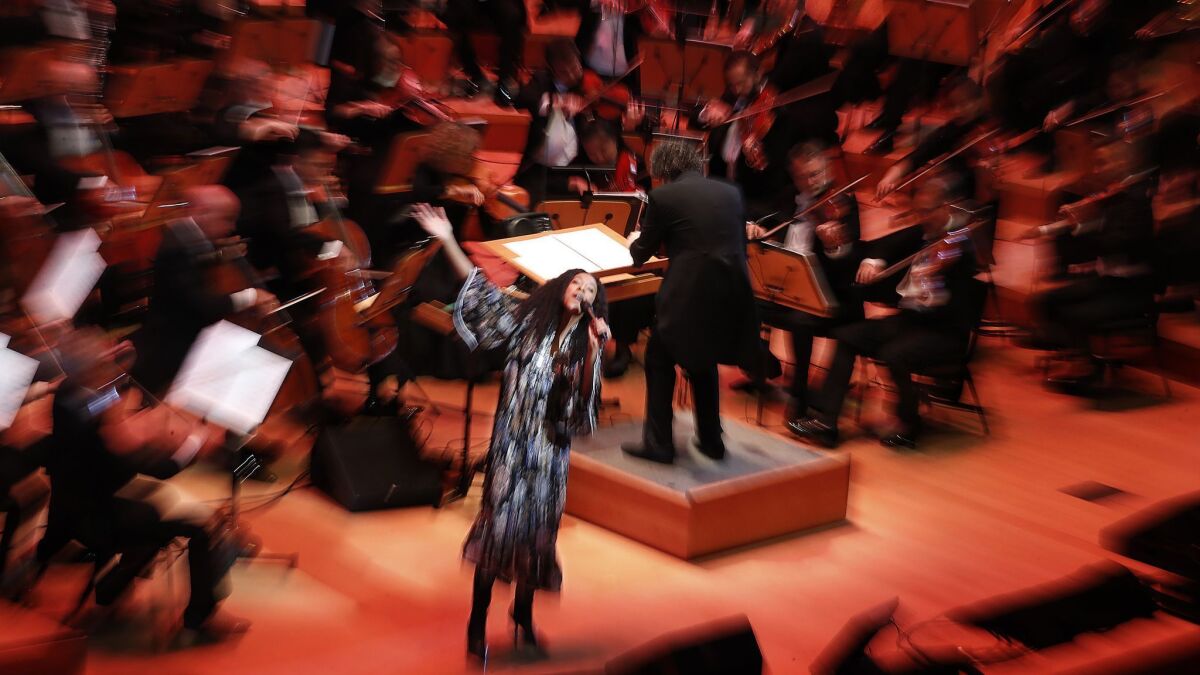 Music Critic
Year-end appraisals rarely make sense for the performing arts, which typically operate on fall-through-spring seasons, with the summer reserved for festivals.
This year, that is truer than ever thanks to the Los Angeles Philharmonic overdosing on steroids for its centennial season, which began at the end of September and has, in a little more than two months, made enough news to swamp any year-end list. Real fast: a Frank Gehry-designed future home for Youth Orchestra Los Angeles in Inglewood, a daylong CicLAvia street party and free Hollywood Bowl concert, premieres by the dozens, festivals with pop and jazz musicians, theatrical events, ballet, a Fluxus questioning music at its most fundamental level and projections on the outside of Walt Disney Concert Hall.
But classical music does not live by the L.A. Phil alone. So rather than try to limit the year to events or institutions, let us look at some of the extraordinary musicians who made it all happen.
Andrew Norman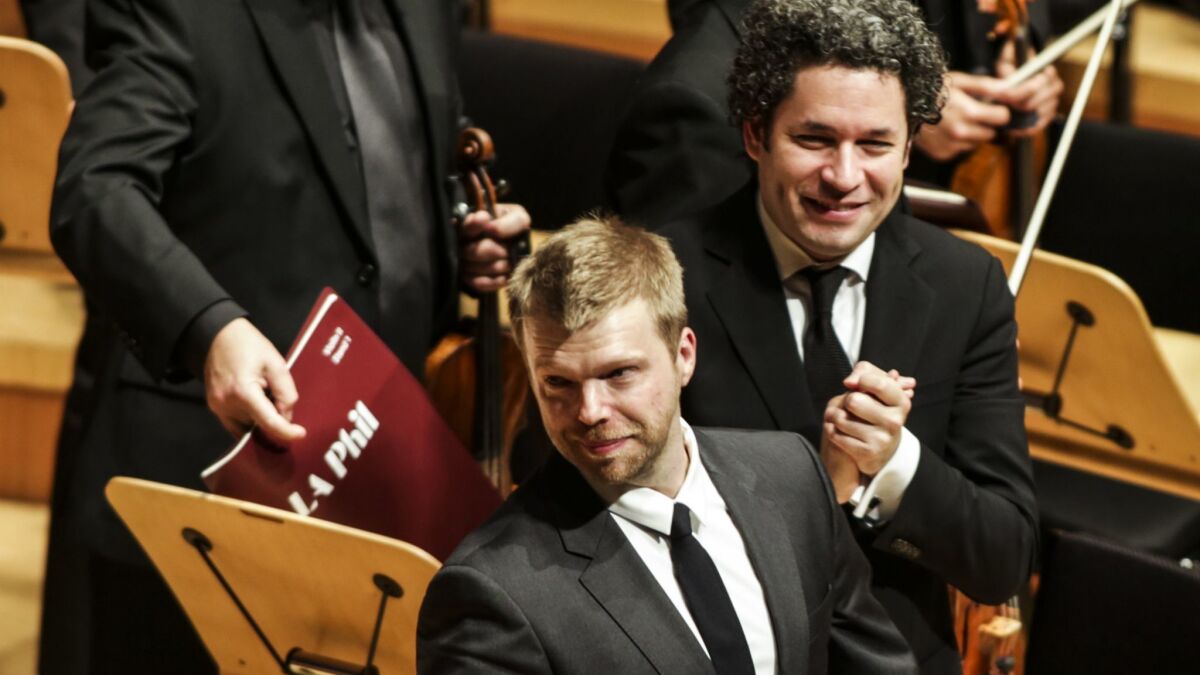 Norman attracted the L.A. Phil's attention with his feisty 2004 video-game-inspired chamber piece, "Gran Torino," while still a composition student at USC, and he has remained on the orchestra's radar ever since. Early in 2018, the orchestra gave the U.S. premiere of Norman's alluring children's opera, "A Trip to the Moon," and then came "Sustain," the best new piece of the year. Written for Gustavo Dudamel, the 35-minute score was the first major centennial commission, turning the orchestra into a living, breathing entity and leaving no doubt that at 39, Norman is now the leading American composer of his generation.
Daniel Barenboim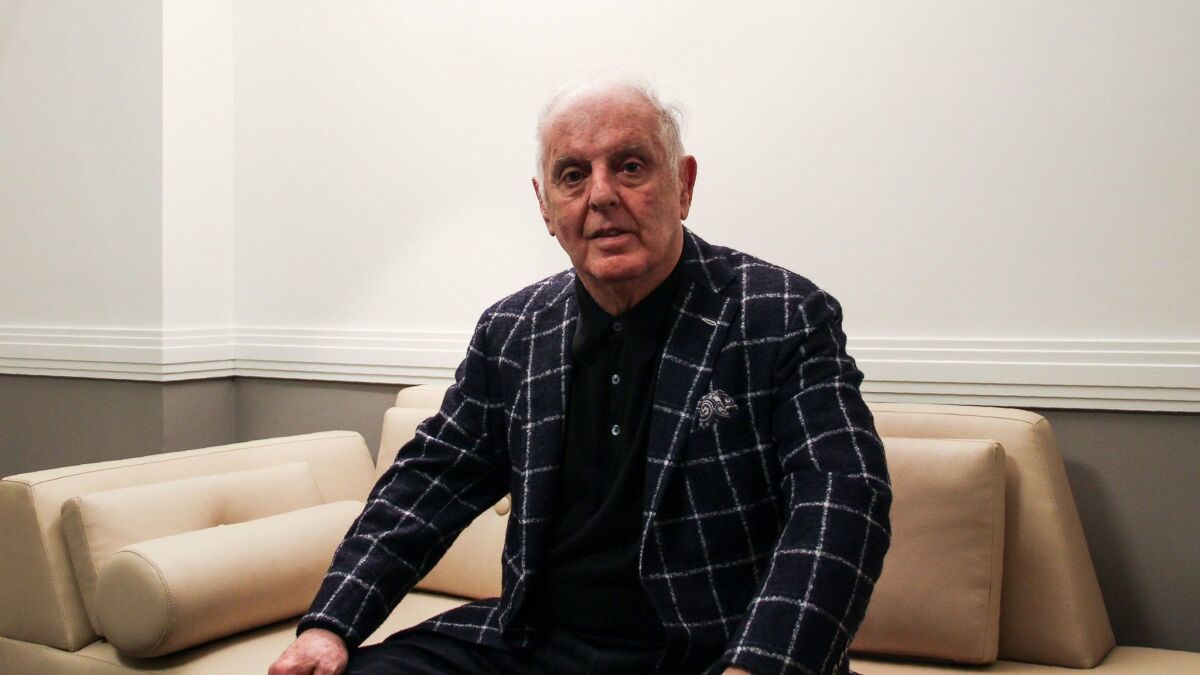 The famed Argentine-Israeli pianist, conductor and musical conscience of the troubled Middle East brought his West-Eastern Divan Orchestra to L.A. for the first time. The young Israeli and Arab musicians showed their cooperation has created not only the world's most inspiring orchestra but also one of its great ones.
Gustavo Dudamel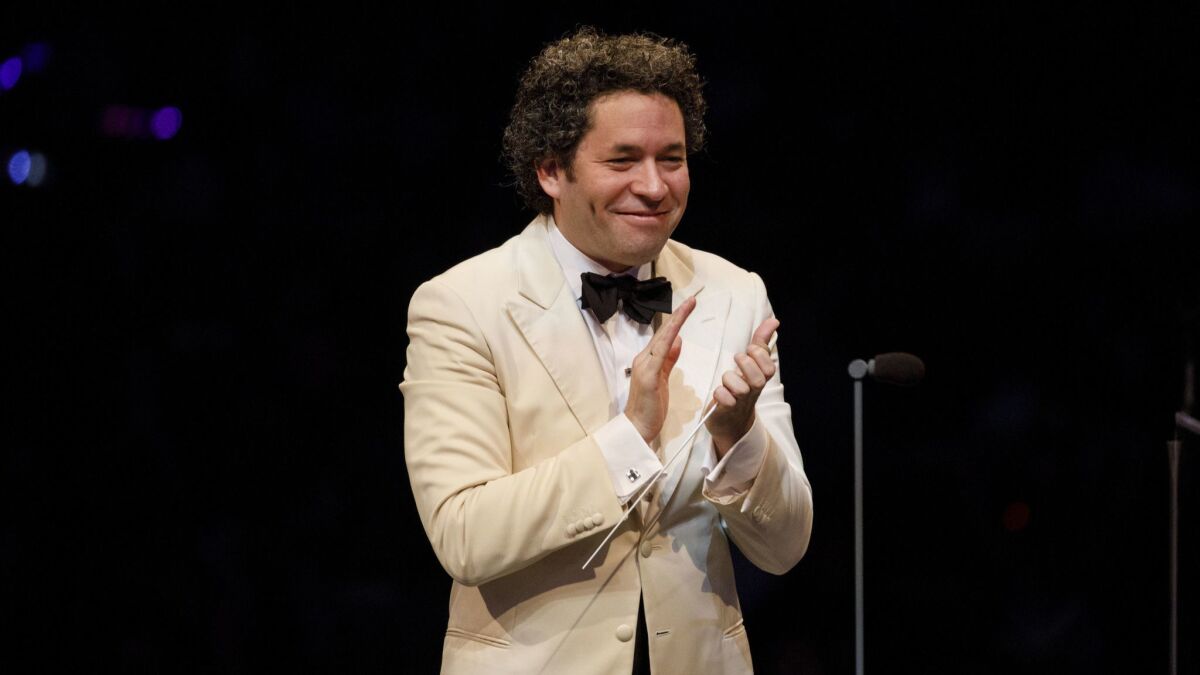 For Dudamel, every year is a hell of a year, and 2018 was no exception. He took the Vienna Philharmonic to Mexico City and led a massive teaching project for young musicians from all of the Americas in the process. He performed two highlights of the Leonard Bernstein centennial, a gloriously conducted (if ingloriously staged) "Mass" and "Chichester Psalms." He conducted rapturous performances of Schumann's symphonies and concertos and the oratorio "Paradies und die Peri," staged by Peter Sellars. He conducted a riveting "Otello" at the Hollywood Bowl (and will do the same at the Metropolitan Opera this month). He oversaw the opening of the L.A. Phil's centennial, conducting a massive range of new and old music and working with pop stars such as Katy Perry and Moby. He led an especially memorable Prokofiev's "Romeo and Juliet," inventively choreographed by Benjamin Millepied. He took up a residency at Princeton. And more.
Patricia Kopatchinskaja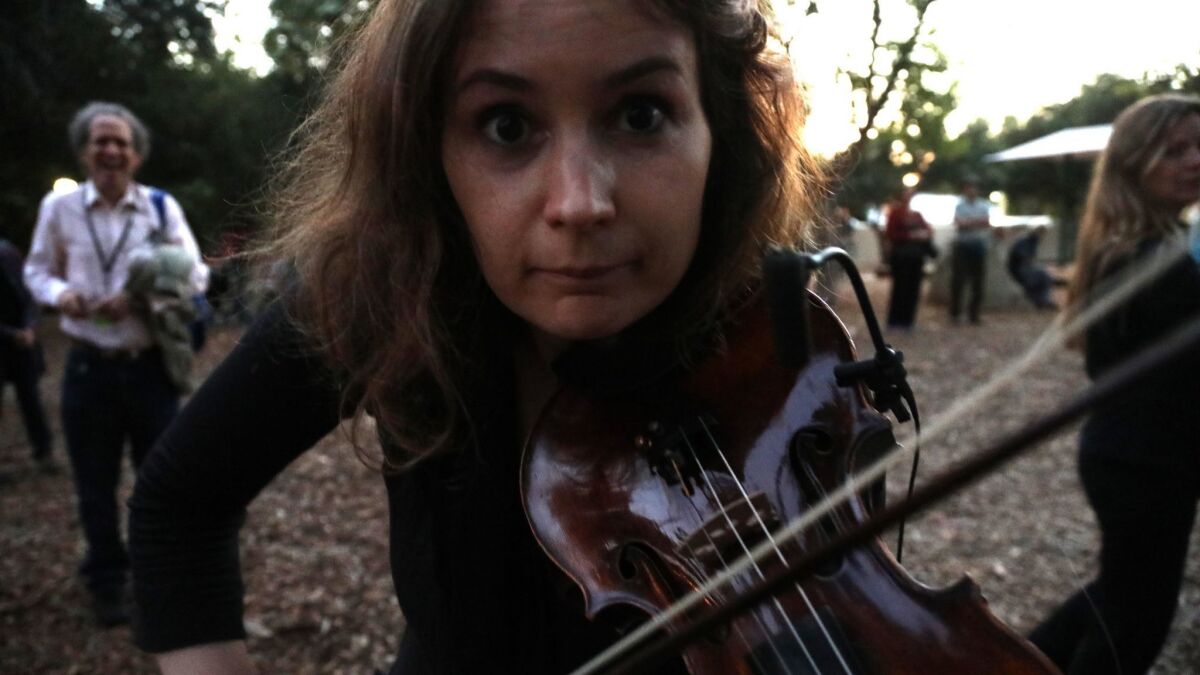 The free-spirited violinist made her local debut in a big way as music director of the Ojai festival and in the process transformed nearly everything she touched — be it Beethoven or Ligeti, folk music or children's concerts — to moments of astonishment and joy. She projected deep concern for the future of music, humanity and the planet.
Yuval Sharon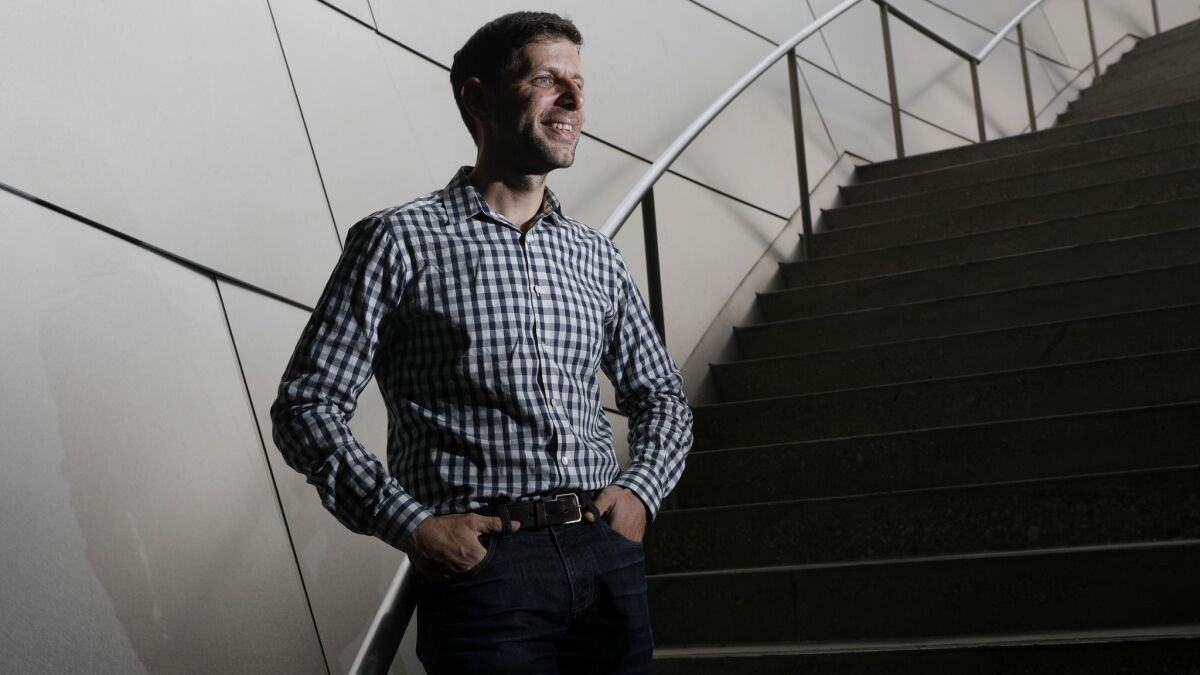 In the year after being selected a MacArthur Fellow, the L.A.-based opera director produced Norman's "Trip to the Moon" and John Cage's "Europeras 1 & 2." In between, his production of "Lohengrin" opened the summer's Bayreuth Festival, making him the first American to direct at the legendary Wagner event in Germany. In Frankfurt, Sharon gave Olga Neuwirth's unnerving opera "Lost Highway," based on David Lynch's film, just the kind of attention it has long needed.
Esa-Pekka Salonen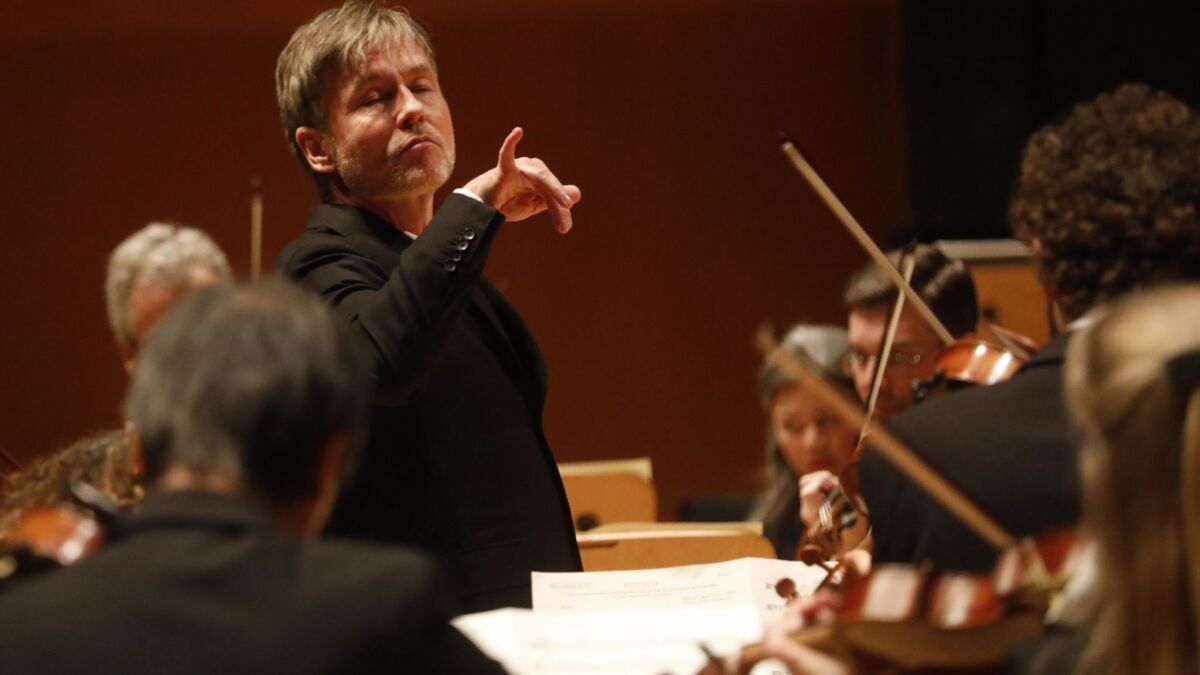 In February at the L.A. Phil, Salonen conducted magnetic performances of his three big concertos on three consecutive nights with the soloists for whom they were written (pianist Yefim Bronfman, violinist Leila Josefowicz and cellist Yo-Yo Ma) showing them to be worthy of a lasting place in the repertory. This month, he made the astonishing news that he will become music director of the San Francisco Symphony and reinvent the orchestra in the process. He also released a very fine recording of Stravinsky's "Persephone."
Ellen Reid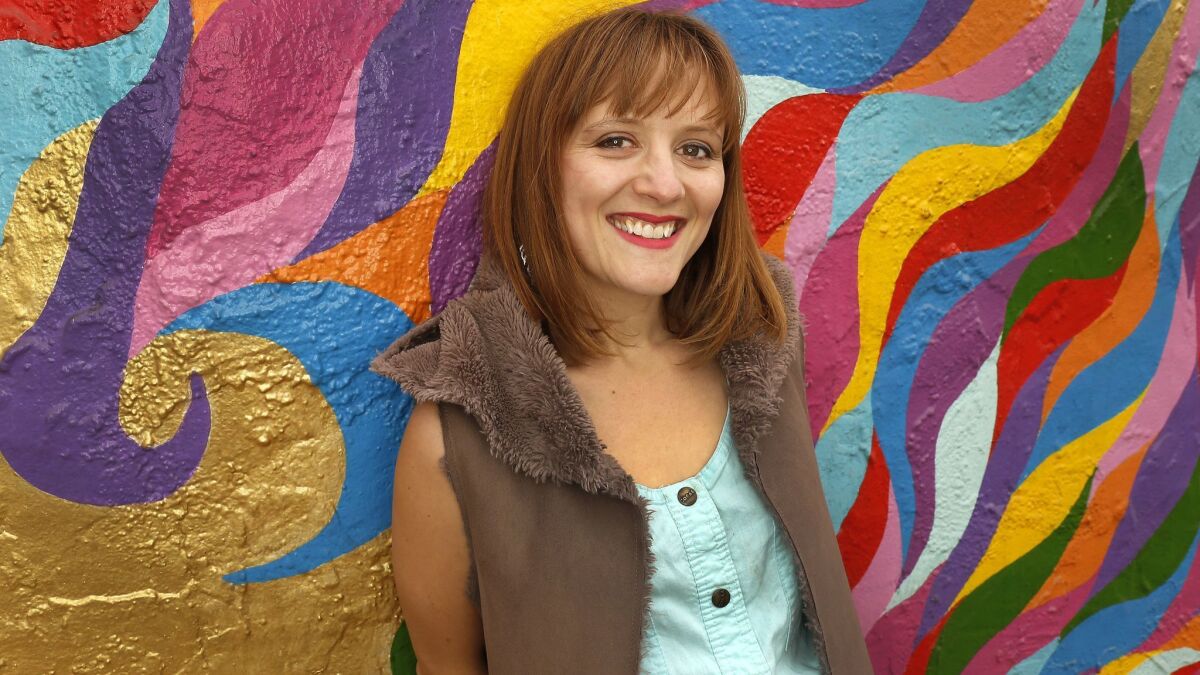 It was inevitably the year of Reid, with the composer's works premiered by the Los Angeles Chamber Orchestra, L.A. Master Chorale, L.A. Phil and L.A. Opera. She was held back by the texts written for chorus and opera, but her elusive yet luminously unforgettable music always triumphed. The last work, "prism," announced the presence of an important new American opera composer.
Julia Bullock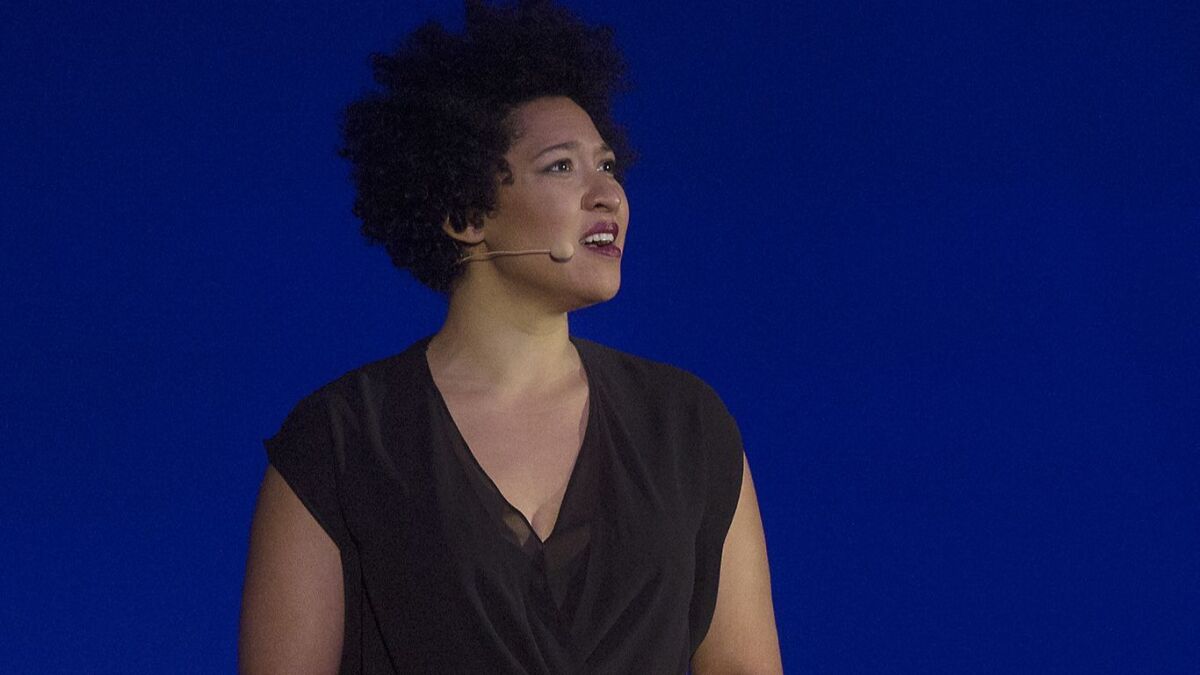 The young soprano became ever more dazzling in 2018, giving a provocative and stunning recital in Santa Barbara and staying the course in a spellbinding performance of John Adams' "Doctor Atomic" during a horrendous downpour at the outdoor Santa Fe Opera.
Igor Levit
The young, Russian-born, Berlin-based pianist gave a recital early in the year at the Renèe and Henry Segerstrom Concert Hall of great seriousness, striking originality and stupendous pianism — the mixed program remembering the loss of a close friend. Now with a few changes, that program — ranging from Bach to mystical Schumann to more mystical Liszt and Buskin to Frederic Rzewski and Bill Evans — has been released as a recording that's on many best-of-the-year lists.
Barrie Kosky
The best opera video of the year goes to Kosky's Bayreuth production of "Die Meistersinger." The opera's characters are turned into Wagner himself, Liszt and other notables in Wagner's circle as it examines, with a miraculously deep-yet-light, sensitive and often funny touch, the composer's anti-Semitism. Then in September, with his Komische Oper in Berlin, Kosky opened "Anatevka" ("Fiddler on the Roof"), sung in German and Yiddish, which also confronts the epidemic of anti-Semitism in Germany with the antidote of compassion.
Members of the L.A. Phil
None of the orchestra's unrelenting ambition, 50-plus commissions and radical projects would be thinkable without musicians who go way beyond common professionalism in their dedication, versatility and willingness. Take the string section alone. Associate principal cellist Ben Hong stepped in with three days' notice to learn a movement of an avant-garde cello concerto by Bernd Alois Zimmermann, one of the most difficult in the literature. He also has to be the first orchestra cellist anywhere to play a punishing 90-minute microtonal drone work by La Monte Young, which was part of the orchestra's Fluxus festival. At that same concert, first associate concertmaster Nathan Cole brought a virtuosity and shocking theatricality to Young and Nam June Paik (who required Cole to smash his instrument). It took the breath away along with the poor violin. And then there is Vijay Gupta, in the first violin section; he was awarded a MacArthur Foundation grant for his community work with the Street Symphony.
Best of 2018: A look back at the year in movies, TV, music and more »
---
Get our L.A. Goes Out newsletter, with the week's best events, to help you explore and experience our city.
You may occasionally receive promotional content from the Los Angeles Times.